My Beautiful Belize recently had the unique opportunity to visit Sabal's Cassava Farm as part of the 2019 Belize Tourism Board media familiarization trip on the southeast coast of Belize. Located at mile three on the Hummingbird Highway, right outside of Dangriga Town, this family-owned business has been operating since 1987 and produces cassava bread, starch, juice, and other deliciousness. The farm's premier product – the cassava – is an essential part of Garifuna culinary culture, and the Sabals take it from the root to the dinner table. The best part is that they open that process to visitors who can tour the farm and observe the processing of the root vegetable, and the actual making of cassava bread, "Ereba" in the Garifuna language.
We had the special opportunity to experience the entire process of making Ereba, thanks to the owner Cyril Sabal. The process usually starts at 6AM, when farmers go to fields and uproot the tuber. Some can weigh up to 1,000 pounds! They bring the cassava to a shed, where it is peeled, washed, grated, dried, drained, sieved, and baked. I joined my colleagues in the grating process, feeling first-hand the hard work that the Sabal's put into making the cassava bread.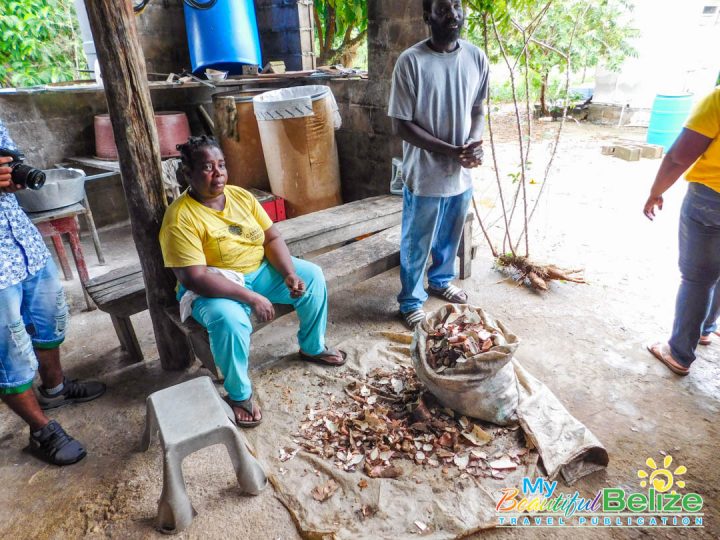 The last and most breathtaking part is the baking of the bread. The grains jump and coalesce over a hot comal (special flat pan for baking). High heat is necessary, so the cassava doesn't crumble, and baking on the comal harkens back to the long-held traditions of the Garinagu people.
These recipes are cultural elements passed down through generations for culinary continuity. They also represent the community, because preparing this unique cultural dish requires teamwork and soul, integral elements of the Garifuna culture.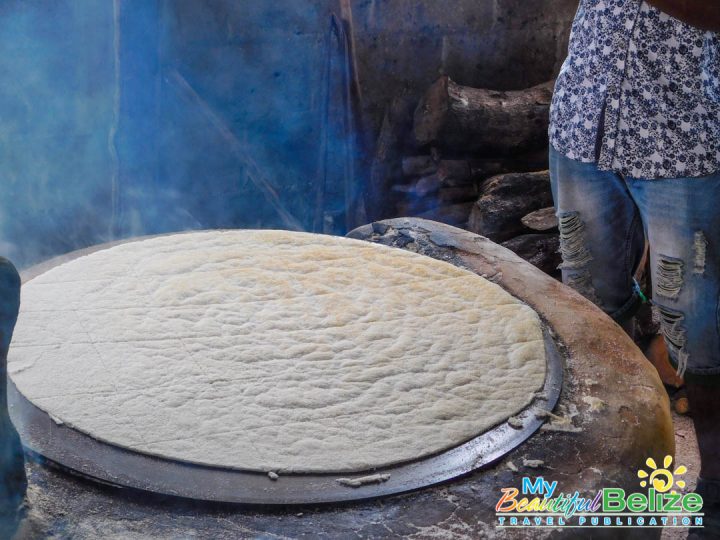 Cassava is used in multiple ways. The Garifuna culture has cornered the Ereba market, but they also make sweet desserts like cassava pudding- known as plastic bread, due to its rubbery consistency. Cassava is made into stews, candy, and sweetened drinks like Sahou.
After the tour, we were treated to some fresh, delicious cassava bread, washed down with Sahou juice, another Garifuna Staple. Sahou is made of cassava, coconut milk, cinnamon and sugar, mostly enjoyed as a dessert since it is a sweet thick drink. Sabal's food products can be bought in most of the stores in Dangriga Town and parts of Belize. If you are looking for a cultural and unique adventure when in the Stann Creek District, the Sabal's Cassava Farm is a must. For more information on how to book a tour, you contact them at 532-2067.