The fabulous duo at Conch Creative photography has gotten a gorgeous spread in one the newest wedding publications: Caribbean Belle Weddings. A publication dedicated to all wedding things across the exotic Caribbean, Caribbean Belle gives a glimpse into the locales that so many adventurous couples opt for their special day.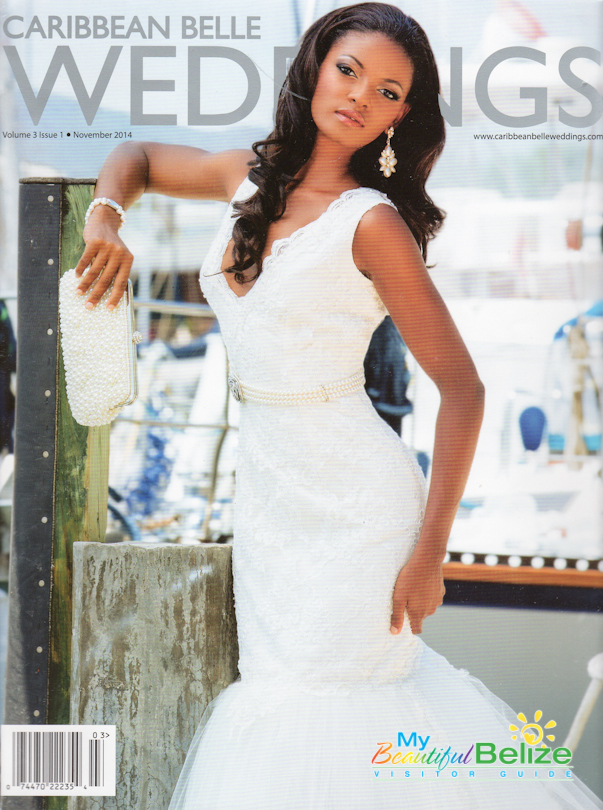 The six-page spread features photos by photographer Maya Papovic, and the pictures show the beauty of Belize's Cayo District, in particular Francis Ford Coppola's Blancaneaux Lodge and one of the prettiest Maya ruins in Belize: Xunantunich.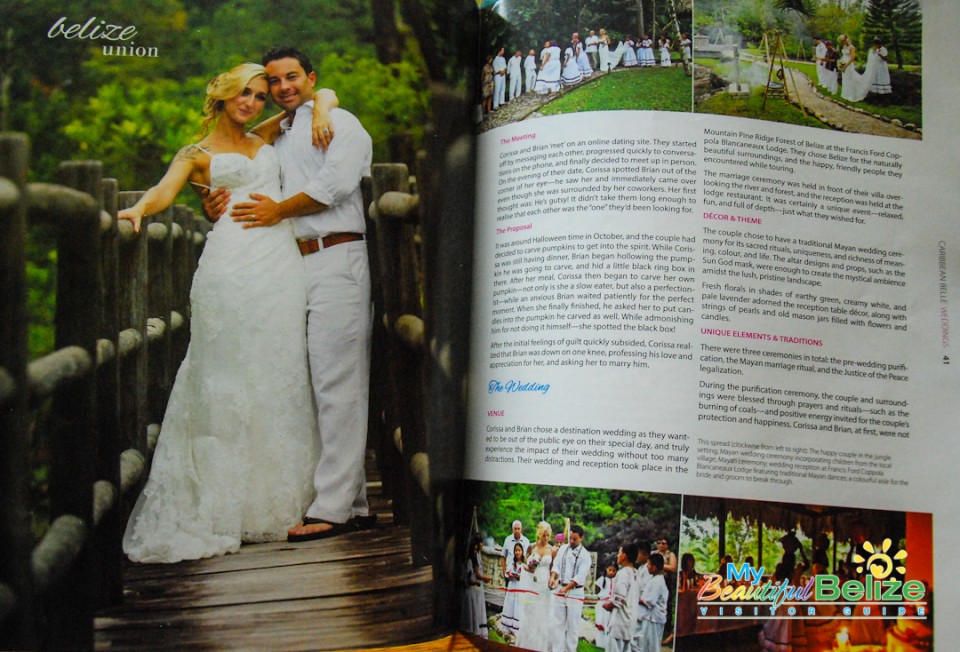 The couple, Corissa and Brian, shared their love story with Caribbean Belle, and the reason they opted for a destination wedding. Belize stood out in particular for its natural beauty and the happy, friendly people they had encountered while touring.
Fun fact: There were three ceremonies in total! A pre-wedding purification, a Maya marriage ritual and a Justice of the Peace legalization. Corissa and Brian were thrilled with their intimate wedding and the location, and of course, love their photos from Conch Creative.
Colette Kase, the other half of Conch Creative, was very excited to share this happy news with My Beautiful Belize. "We are just so happy to be able to share the beauty of Belize, and of course, it's always exciting to see our work in print! Belize looks so beautiful!" Good job Conchs; you do a magnificent job on spreading the word about our country's charm and beauty indeed!