Who doesn't like a place where you immediately feel welcome and relaxed? When traveling it's not uncommon to experience a level of uncertainty as you anticipate your pending adventure, and I'm the first to admit that I fret just a tad bit while packing my bags. Will I like the place? Will the people be nice? Will it be clean and comfortable and fun and fabulous or have all those pretty images on the internet been photoshopped beyond reality? Well, rest assured my fellow travelers, the legendary Captain Morgan's Retreat located just a few miles north of San Pedro Town is nothing but the real island deal.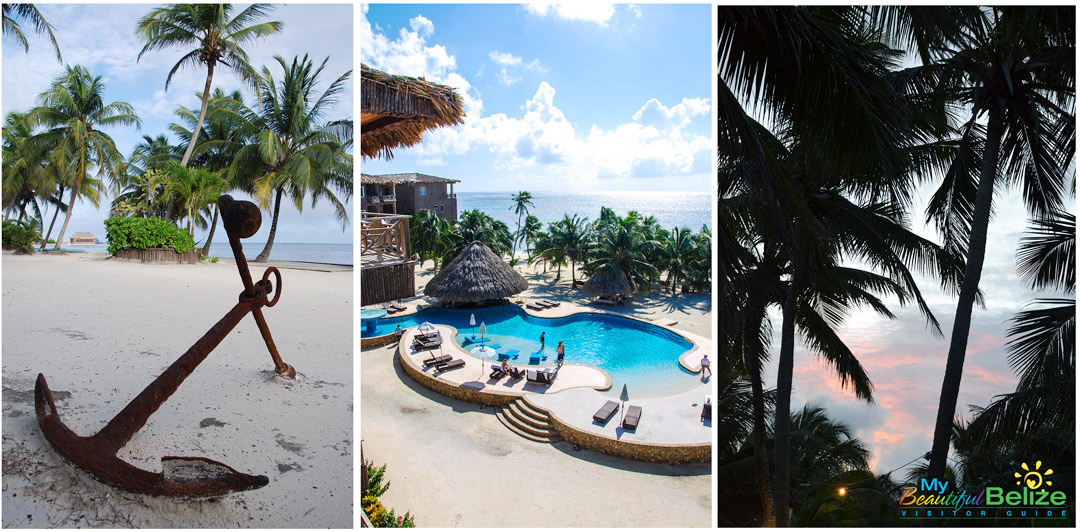 Situated along an expanse of beach front with a tranquil view of the very nearby reef, Captain Morgan's has been making Caribbean dream vacations come true for many memorable years. As one of the larger guest establishments on Ambergris Caye, Captain Morgan's has successfully avoided the big resort feel by thoughtfully landscaping the accommodations, amenities, pools (yes, three no less) and even a casino and a small grocery store throughout their spacious acreage in a design that feels more like a sleepy village than a upscale resort.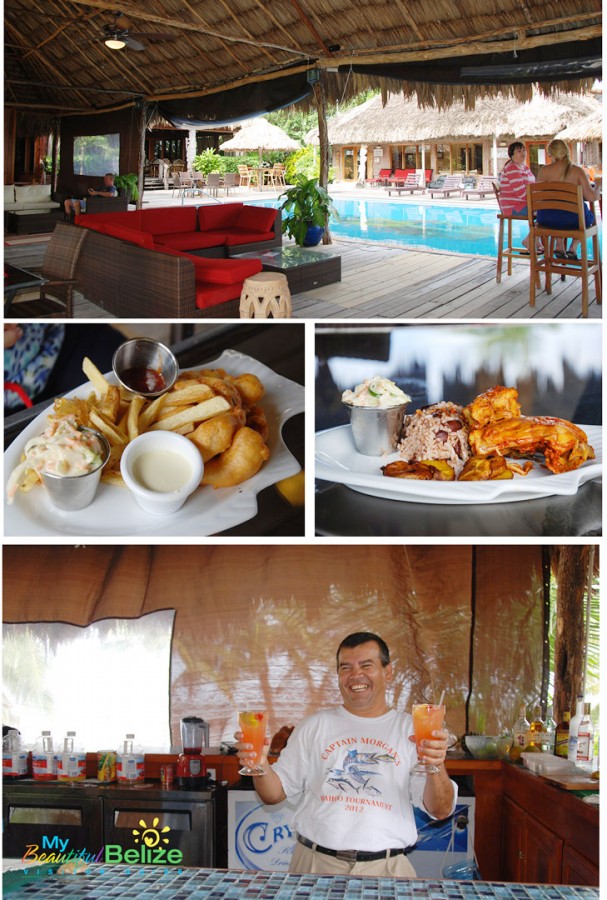 Their super attentive and friendly staff, be it at the reception desk, your  bartender or busy housekeeper, all greet you will a smile and the genuine vibe that not only are you welcome but that they LIKE seeing you.It's not long before you know many by their first name and find yourself asking them how many kids they have!
Captain Morgan's offers a variety of accommodations from beachside cabanas, to one and two bedroom villas or two and three bedroom condos. Tastefully decorated with a comfortable island chic ambiance and lots of warm Caribbean colors, the relaxing rooms offer all the comforts (and then some) of home.
Lazy island days can be spent lounging by the pool(s), strolling along the beach, soaking up the sun or maybe a little pampering is in order at their over-the-water Sundari Spa?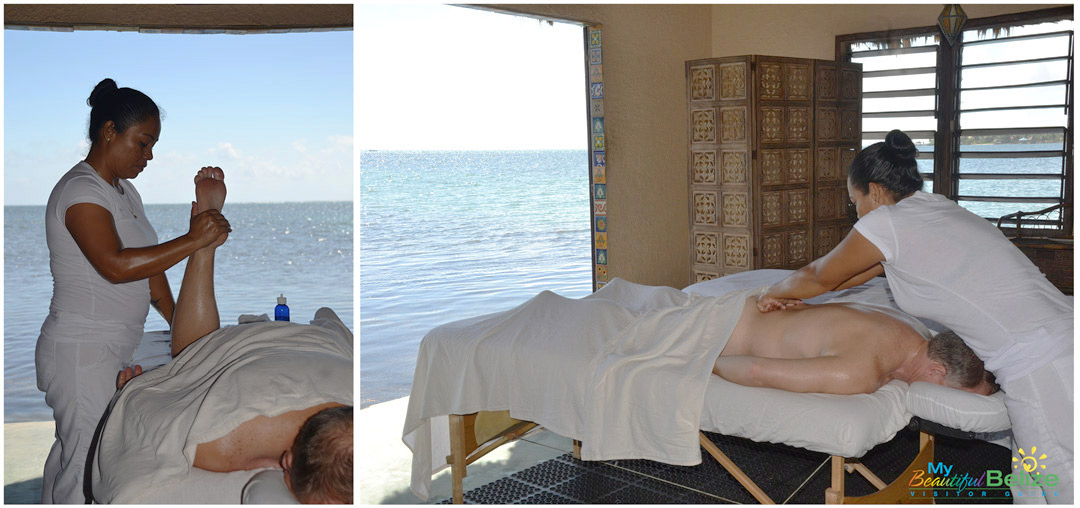 With all that relaxing you are certain to work up a mighty appetite and their renowned Buena Vista Restaurant can slay your hunger with the likes of tender steak, fresh seafood, pasta dishes and more. Tuesday night is Belizean Cultural Night with a Belizean buffet, live music and local artisans on site with their handcrafted works. Thursday night is Mexican dining with live music and Friday night kickback with a cocktail and enjoy live music around the pool. Want a little excitement?
Why not try your luck at Captain's Casino? From poker, to slot machines, roulette and more, their snazzy new casino is the perfect place to spice up the night! Looking for adventure? You're choices are endless! Captain Morgan's offers Caribbean sunset cruises, snorkeling, diving, mainland Maya ruin trips, cave tubing, fishing and trips to the Belize Zoo to name a few. Whatever your adventure may be, the folks at Captain Morgan's will be sure to arrange the perfect experience for you.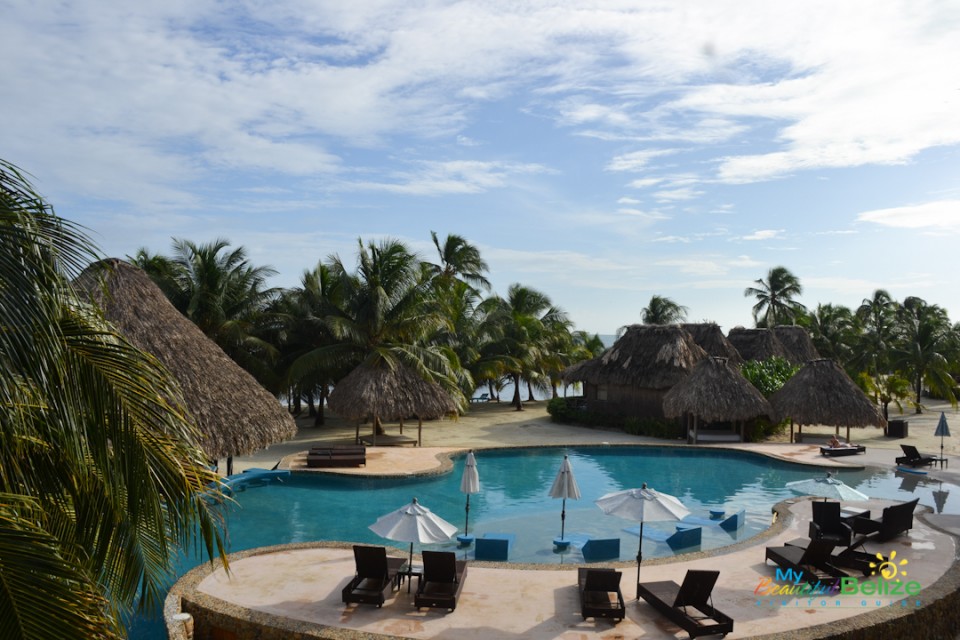 Ambergris Caye is known for her outstanding resorts and Captain Morgan's Retreat joins others at the top of the list of outstanding accommodations. You don't have to stay there to enjoy some of their amenities or weekly evening events. Getting there is an easy golf cart or cab ride and you can also get there by water taxi. They even offer complimentary transportation for those headed to the casino! As a property that offers fractional living as well, taking the time for a proper tour of the resort is a fun way to entertain the idea of spending future vacations on our beautiful island. However you choose to pass your time while on La Isla Bonita you owe it to yourself to visit this quintessential beach resort while you are here, who knows, you might just find your new island home away from home!To find out more about Captain Morgan's Retreat please visit their website at www.captainmorgans.com.