Ambergris Caye has a whole lot to offer when it comes to the dining scene. While some of our island favorites are fresh seafood and flavorful ceviches, or Belizean favorites like Rice and Beans, there's a whole lot more awaiting your palate! Just travel with us on Barrier Reef Drive as we take you to this little gem that has us coming back time and time again: Bella Italia.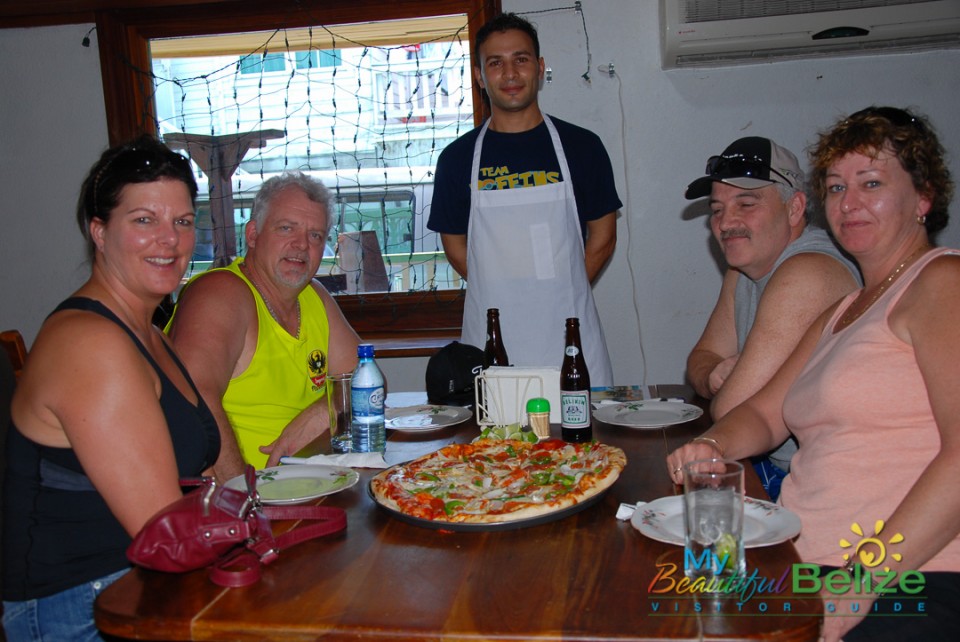 If ever you are craving a taste of Italy while in the Caribbean, Bella Italia can give you the best of both worlds. Experience authentic Italian flavors in every bite of Aladdin's delicious pastas and pizzas! (Yes, the owner and chef is named Aladdin! Talk about a treasure!) Along the way, we learned a few key phrases in Italian.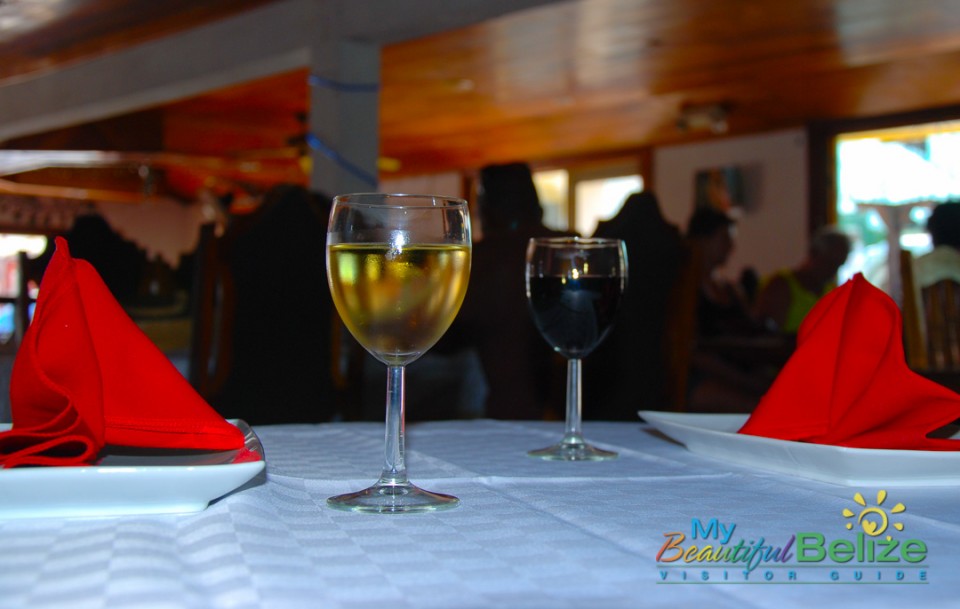 Apri il vino! (Open the wine)
Of course we had wine! Whenever that's an option- our motto is 'You only live once!' Janelle and I sat at our table sipping Merlot (me) and Chardonnay (Janelle) as we awaited our meals.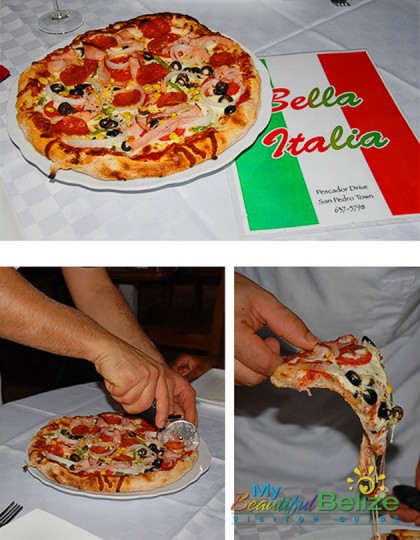 Bon Appétit (Have a good meal)
I could hardly contain my excitement as our first dish, pizza arrived! We had a "small" forgetting the generous portions Aladdin always gives but were we going to grumble? Heck no, it's pizza! And oh, what an amazing Pizza it was! Loaded with pepperoni, bacon, fresh tomatoes, green peppers, onions, black olives, corn and let's not forget the cheese- baked to perfection! Yes, it was loaded and ooey, gooey delicious pizza perfection.
Janelle had the Shrimp Fettuccine Alfredo, while I had the Shrimp Curry Pasta. Two different dishes on the table could only mean sharing and that we did! If there's one thing we noticed is that this chef was VERY generous with his portions and sharing is easy when your plate is loaded!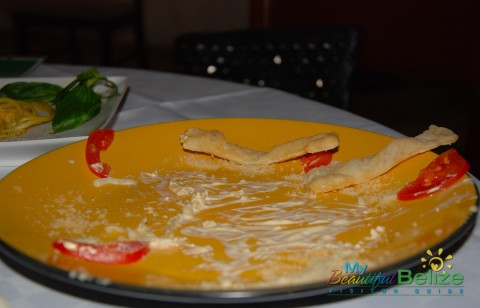 The rich, cheesy, creamy Alfredo was loaded with jumbo shrimp, each bite a decadent experience. Paired with a smooth wine, I could almost envision my villa in the distance- with tropical fish painted on its walls- oh, never mind, that's the wall at Bella Italia! Ahem, the curry! Oh, yes, the shrimp curry pasta was next. It was a play on flavors as it merged thin pasta, tomatoes and basil drizzled with olive oil and tossed in a mild curry sauce. Topped with fresh ground pepper, this dish had quite a kick. A little wine was the perfect antidote to the heat- isn't that the best remedy? I tell you, but don't just take our word for it, let our cleaned plates attest to that! Look we're not kidding!
Truly, by the time our meal ended, there was only one word we could think of to describe Bella Italia's food- magnifique! So the next time you're in San Pedro, stop in and just have your pick from the endless menu. Whether you try just a plain Pepperoni Pizza or maybe a Pizza Carbonara, or have any of the delicious pastas ….we're sure you'll be impressed!
Don't forget to leave your mark at Bella Italia's signature wall! I'm sure you'll find ours!