Visitors often tell us that their favorite part of Belize is her people. They talk about how friendly and open Belizeans are, welcoming them warmly to our shores and showing them the absolute best of Belize. With that in mind, we present to you some of those friendly favorites.
Chances are, you will meet them during your travels and experience the warmth and hospitality that make them stand out to us too!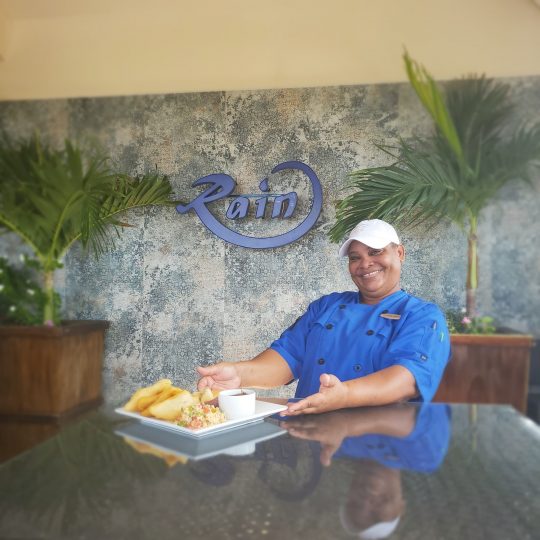 Sherlette Belisle
A veteran in the kitchen, it seems everyone knows Ms. Sherlette. If you haven't tasted her cooking, then you have probably seen her dancing during San Pedro's Carnaval or Independence Day Parades. Sherlette ia a beloved community member and also a great chef. For over twenty years, Sherlette has delighted visitors and locals with her tasty cuisine. Today, she holds the position of Deputy Chef at Rain Restaurant and Rooftop Terrace, and is in charge of the most important meal of the day, breakfast!
To Sherlette, the choice to become a chef came easy to her, after all she loves food. "It's my passion. I enjoy working in a kitchen and experimenting with food." Throughout her years working in a kitchen, she has learned to cook several types of cuisine, but with each plate, she ensures its "soul food". "Being a chef is fulfilling, it makes me feel proud of myself and the satisfaction of seeing an empty plate returned after serving is all I need," says Sherlette.
Sherlette invites you to come on over to Rain at Caribeville and give her the pleasure of cooking a breakfast to start your day right!