Press Release-Belize Tourism Board (BTB),  October 11th, 2015 –
On August 6th, 2015, the Belize Tourism Board (BTB) announced that Belize had been nominated in 4 categories of the prestigious World Travel Awards for 2015.
The categories were:
Mexico & Central America's Leading Beach Destination 2015, where Ambergris Caye and Placencia were both nominated.
Mexico & Central America's Leading Destination 2015: Ambergris Caye
Mexico & Central America's Leading Nature Reserve 2015: Bladen Nature Reserve
Mexico & Central America's leading Tourist Board 2015: Belize Tourism Board.
Nominees were selected during a six months period by the World Travel Awards advisory committee, which consists of more than 2,700 media titles and influential tourism figureheads. The short-list was then published and the global industry, as well as travel consumers, were asked to vote for whom they deemed were the best in each category.
Votes were limited to one per person, per category. The winner for each category was the one with the most votes. The deadline to cast votes was on August 17th.
This year, the award ceremony took place in Bogota, Colombia.
The Heads of Tourism from all around Central America were present for the ceremony.
The BTB is extremely proud and excited to announce that for the first time in the 22 years history of the World Travel Awards, Belize has won the two biggest Travel Oscars for the Continent.
Mexico & Central America's Leading Beach Destination 2015 is Placencia!
Mexico & Central America's Leading Destination 2015 is Ambergris Caye!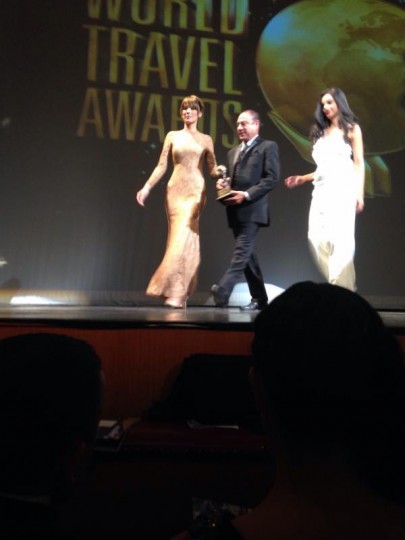 Mr. Einer Gomez, Vice Chairman of the BTB's Board of Directors, accompanied by his wife attended to accept the awards.
When accepting the award for Leading Beach Destination, Mr. Gomez stated,
" In Belize, Placencia is locally known as "barefoot perfect." But we have more to credit than the golden sands and swaying palms for earning this award. We owe this honor to the countless stakeholders who work tirelessly to make Placencia a friendly, safe and entertaining place to visit."
Mr. Gomez accepted the award for Leading Destination and stated,
"And most importantly, thank you to the people of Belize, and all the stakeholders, who commit themselves day-in-and-day-out to providing quality customer service, and for welcoming travelers into our country with open arms. Your hard work and dedication to sharing Belize with the world has clearly not gone unnoticed."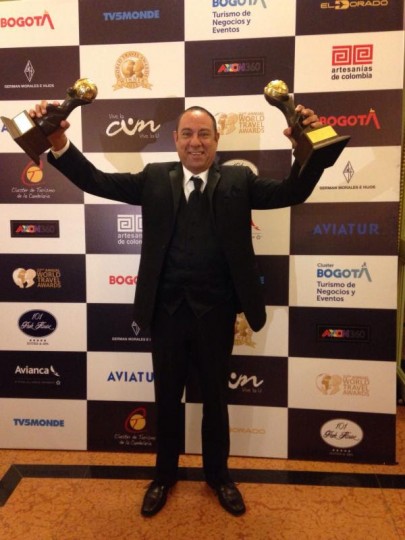 The Belize Tourism Board would like to take this opportunity to congratulate everyone in Belize's Tourism Industry who have worked extremely hard to make these awards possible. It is the dedication of our Industry Partners that has put Belize in the forefront. There would not be a destination to promote if we did not have those who believe in the country and work tirelessly to ensure that guests are given the best experience possible.
Congratulations to All! We look forward to the next year of tourism.