Boil and bubble, toil and trouble…it looks like Belikin Beer has been brewing up something new! The brewing company of Belize has seasonal hits Sorrel Stout and Chocolate Stout, and this October, they're running with the Octoberfest idea with their newest creation, the Black and Tan.
By definition, a Black and Tan is a combination of a pale beer and a dark beer, with the pale ale poured first in a tall pint glass. The darker beer or stout is then poured carefully using an upside down tablespoon to prevent splashing and mixing of the beers. The end result is a layered drink that goes down quite deliciously!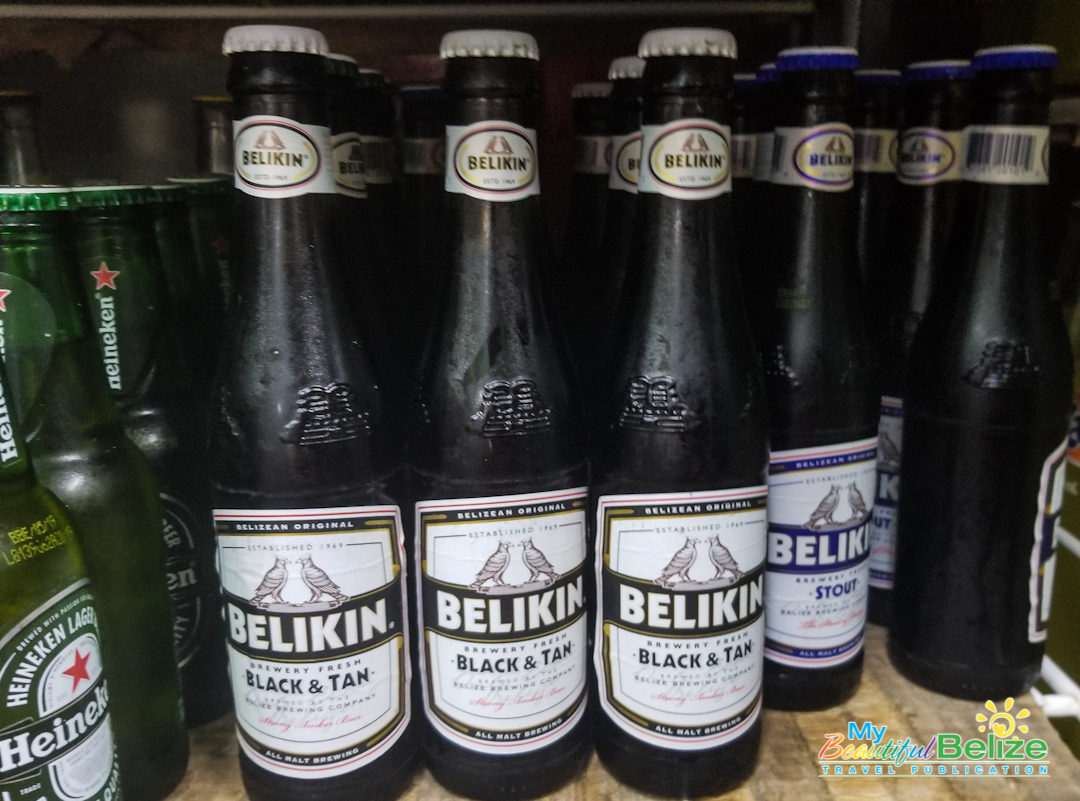 Of course, we're not expecting a layered drink in the iconic Belikin bottles, but we're sure the flavor is epic. Pre-sold on October 2nd, the limited-edition beers made their long-awaited arrival to the island's refrigerators by late Wednesday evening (something about island living, shipping via barge, etc. etc. etc.) You'd best believe we were running to grab a couple bottles to test out for ourselves – you know, for research purposes!
The verdict:
Rich – each mouthful feels decadent, the right mix of sweet and bitter that then transitions to smooth and velvety. I drank straight from the bottle, but can imagine what the experience would be like if I were to pour a super-chilled bottle into a frosty mug. (For research purposes, of course, we tried it that way and loved it just as much.)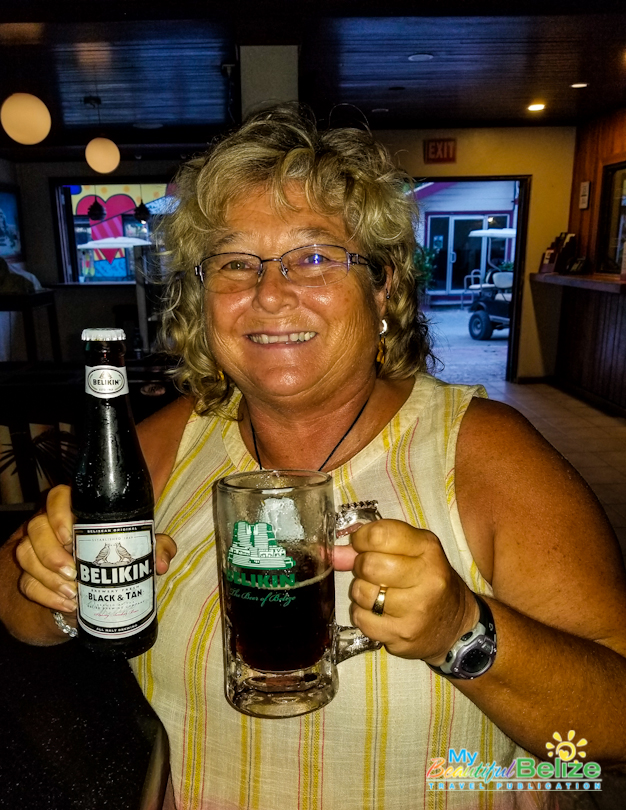 Having tasted IPAs and other craft beers, I felt like this one could fit right in on tap in the Rocky Mountains. It's not Moose Drool or Samuel Smith's, but the nutty flavor fits right in for the season in Belize. To be fair, anything stronger or darker would be overkill. This mix is a happy medium that I'm stocking up on.
The Belikin Black and Tan is only available in October, so be sure to drink them nice and chill while supplies last! If you can't find a bottle or you're in Belize a little too late, convince your favorite bartender to mix a Belikin Beer and Stout for you in a frosty pint glass. You won't be sorry!
Happy Oktobeer Fest 2018, from all of us at My Beautiful Belize!