When I heard that Chef Victor Nal was back on the island cooking at El Zafiro Restaurant my taste buds did a wild happy dance!!!
Some years ago, 2009 to be exact, Chef Vic was awarded the Belize Tourism Board Chef of the Year at their annual Taste of Belize competition. At that time Chef Vic was the man behind the amazing food at Sunset Grill, which was located on the lagoon side of San Pedro Town. Back then it was one of our favorite places to dine, and the meals were consistently delicious and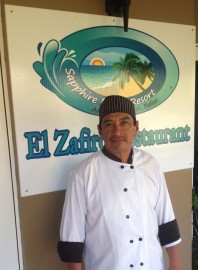 satisfying. I'm not sure exactly when Chef Vic left the island to continue his work at high-end resorts on the mainland, but after his departure the restaurant slowly lost its popularity and closed about a year ago.
Luckily for us, Sapphire Beach General Manager Luis Velasquez persuaded Chef Vic to return to La Isla Bonita and head up the kitchen at their El Zafiro Restaurant. Chef Vic, along with Sous Chef Danny Tzib have teamed up with Velasquez (who happens to be a renowned mixologist) to create a unique menu that specializes in Belizean, Mexican and European fusion. With an impressive wine list and exotic cocktails utilizing all fresh ingredients and the locally produced Picasso Spirits liqueur, your meal is more than complete.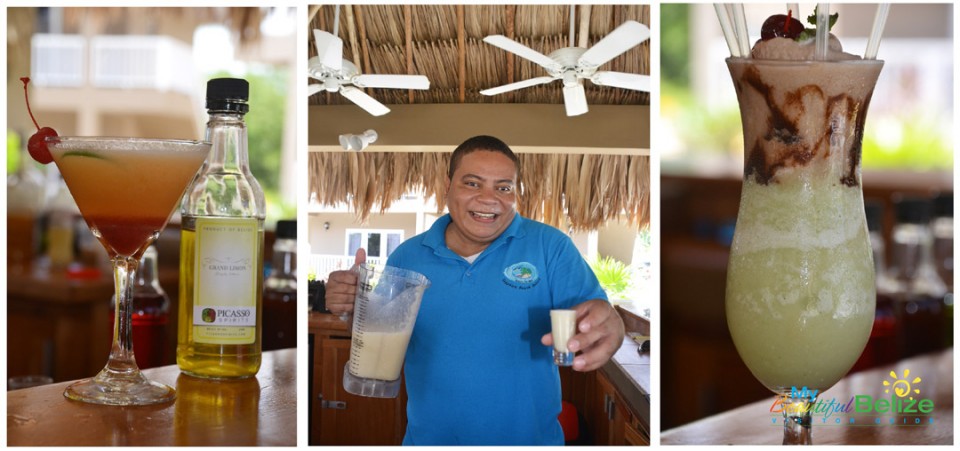 Recently I paid a visit to Sapphire Beach in search of my long-lost favorite Chef Vic. It was certainly my lucky day as mix-master Luis was whipping up tasty libations with San Pedro's very own Picasso Spirits. Not only did I get to sample a large variety of Chef Vic's scrumptious menu items, but indulged in some super tasty cocktails as well. One of my favorites was the Simply Fruity Martini, made with Picasso Spirits Grand Limon, vodka, cantaloupe juice, lime and strawberry juice. It was the perfect, cool cocktail to sip by the pool!

It is hard to believe one can improve on perfection, but Chef Vic continues to amaze me as he takes local dishes to a whole new level. Serving crunchy, bite sized papusas, grilled citrus cilantro snapper topped with cashews and papaya, guacamole with homemade yucca, plantain and tortilla chips, Caribbean style conch fritters and my favorite, blackened grouper topped with fresh spicy papaya salsa, every bite is fresh and bright with tropical flavor. His breakfast selections are equally delicious, offering stuffed French toast, mouthwatering breakfast burritos and Huevos Rancheros to name a few, and of course dinner items such as the Reef mets Beef are super yummy.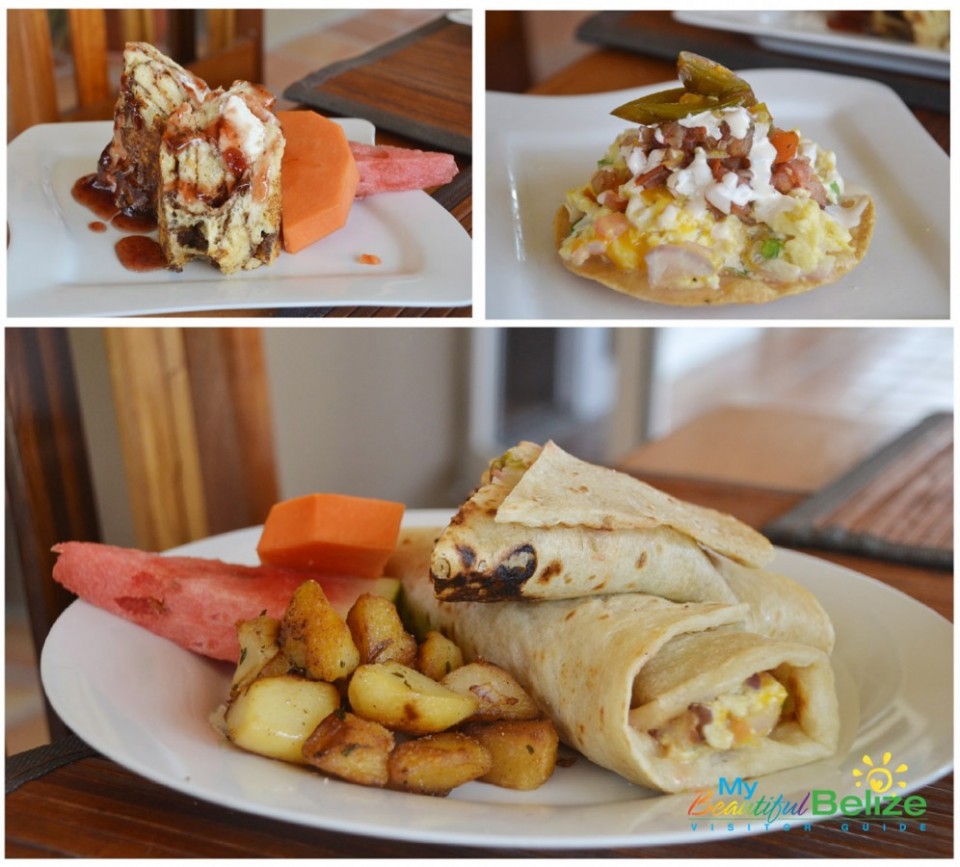 With three pools on the Sapphire Beach property, El Zafiro Restaurant and a quaint Tiki Poolside Bar, outside guests are welcome to enjoy the pool for the day when drinking and dining there. El Zafiro also offers romantic, personalized dinner on the beach, perfect for that special occasion. Sapphire Beach is offering free pick-ups from town for those who are interested in either spending the day dining and enjoying the amenities, or would like to stay the night in one of their deluxe beachside accommodations. Please contact 670-2480, or 670-2483 to make reservations to dine at El Zafiro. Some restrictions do apply.