Our friend David Wade rallied up a few friends and headed out to one of the most sought after destinations in Belize. Can you guess what place I'm talking about?
It's a site that attracts thousands of divers per year to Belize and Ambergris Caye, and may be the very reason that Ambergris has been named Trip advisor's Number One Island in the World- TWO YEARS IN A ROW! Any idea yet? That's right- The Blue Hole!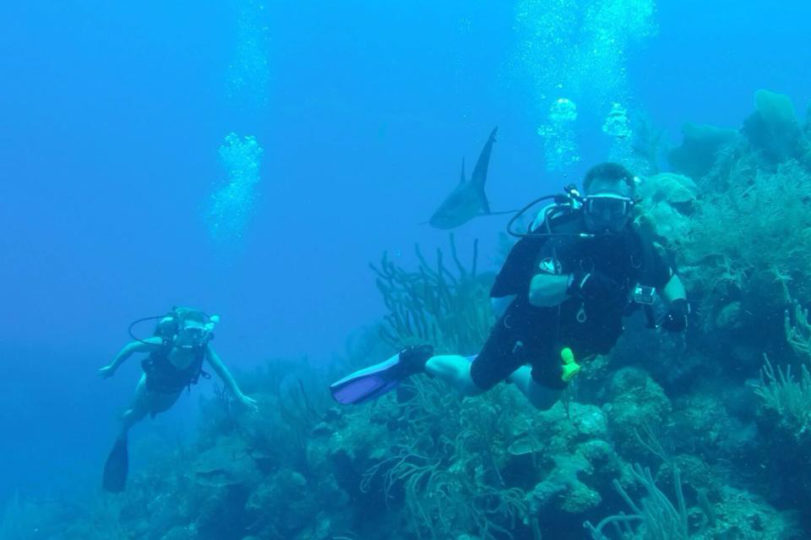 David is an island resident and student at The Washington University of Health and Science (WUHS) here in San Pedro, and when like many of us (myself at least), when there's an opportunity to go out to this amazing marine reserve- we DIVE in!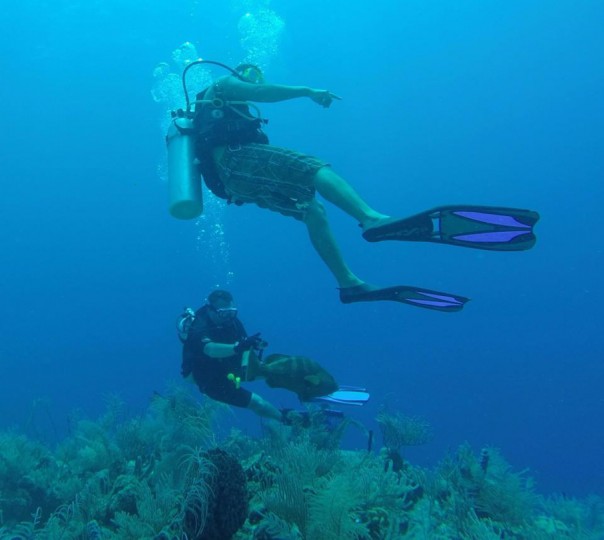 David and the gang went out with Amigos del Mar. The first time I was at the Blue Hole was with Amigos as well. It was an amazing trip; however I'm more of a snorkeler. For people that have dived the site, the sights at 130 feet are worlds apart from what we see from the water's surface!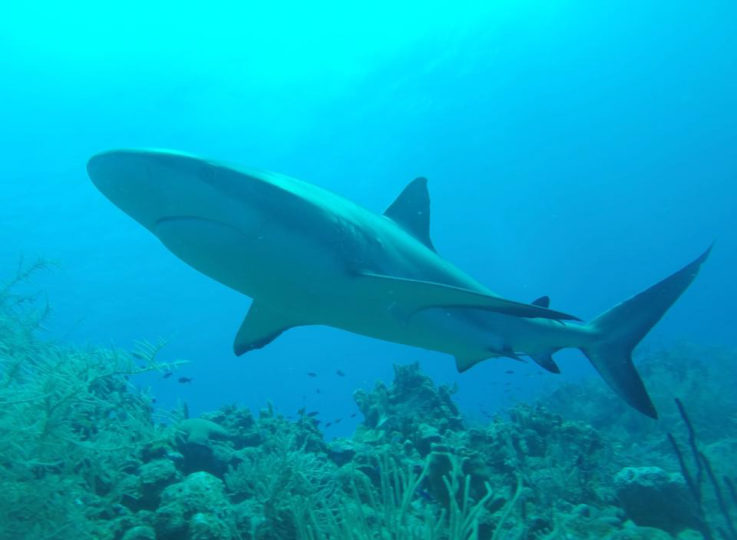 David shared some of his amazing photos with us….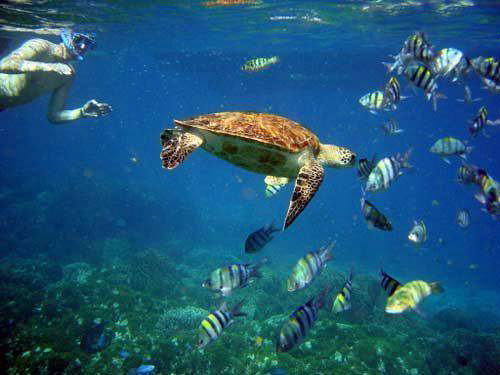 Reef Sharks, turtles (my personal favorite marine animal) amazing corals, stalagmite and stalactite formations…and did I mention REEF SHARKS!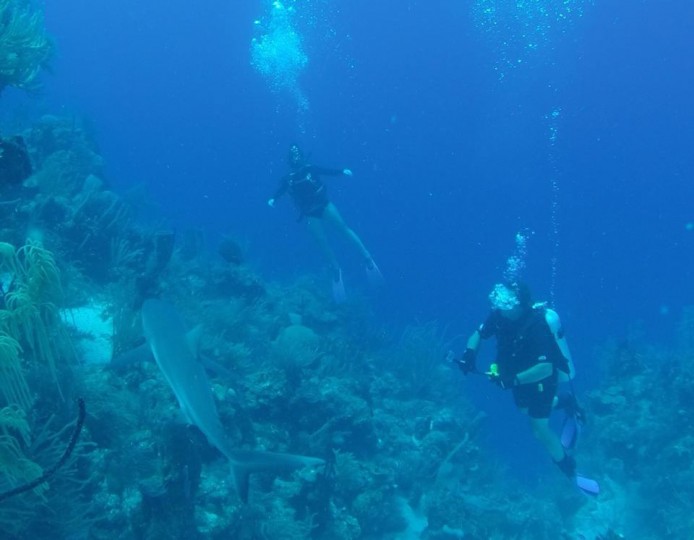 Maybe it's time I book my next trip, but first- to become a certified diver! David I'm glad you got to enjoy this phenomenal part of the many things My Beautiful Belize has to offer and thank you for sharing your amazing photos with us!