I'm sorry I used awesome in the headline…and keep using it in this story, but it's what keeps popping in my mind when I think about the tasting/preview we were invited to. The Truck Stop is the brainchild of Ben and Joanna Popik (of Island Films fame), and over the past few months, they have been teasing us with images of the containers on their Tres Cocos property.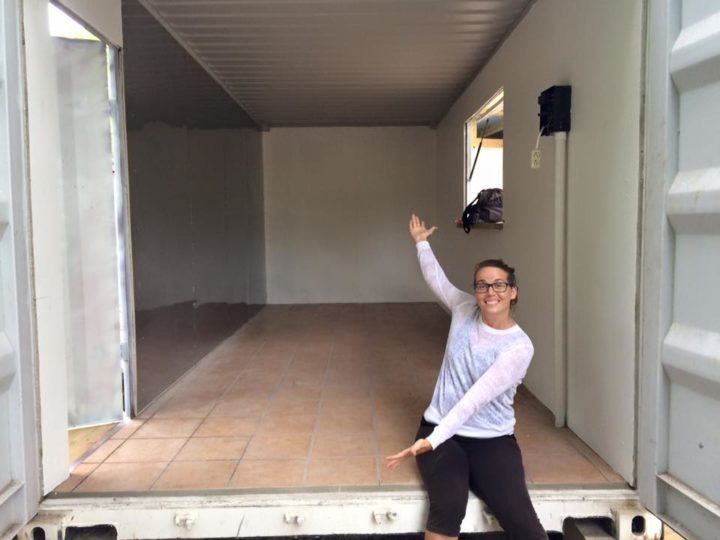 Teasing us with the grand plans… Ben has even casually stopped in to shoot the breeze in the office, teasing a little bit more…way to arouse my curiosity guys!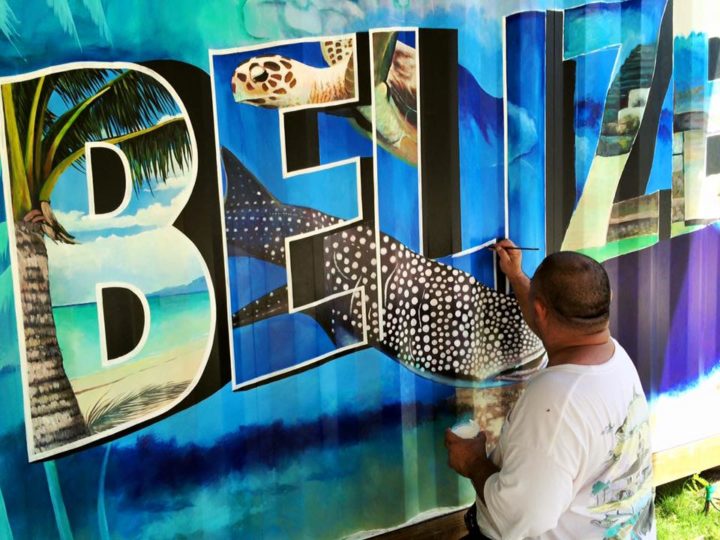 It's an outdoor food court, featuring two distinct food containers/restaurants, one ice cream shop and a really cool bar with an amazing mural (painted by the island's one and only: Papo, the master) that is ALREADY becoming the new must-photograph item while on Ambergris Caye.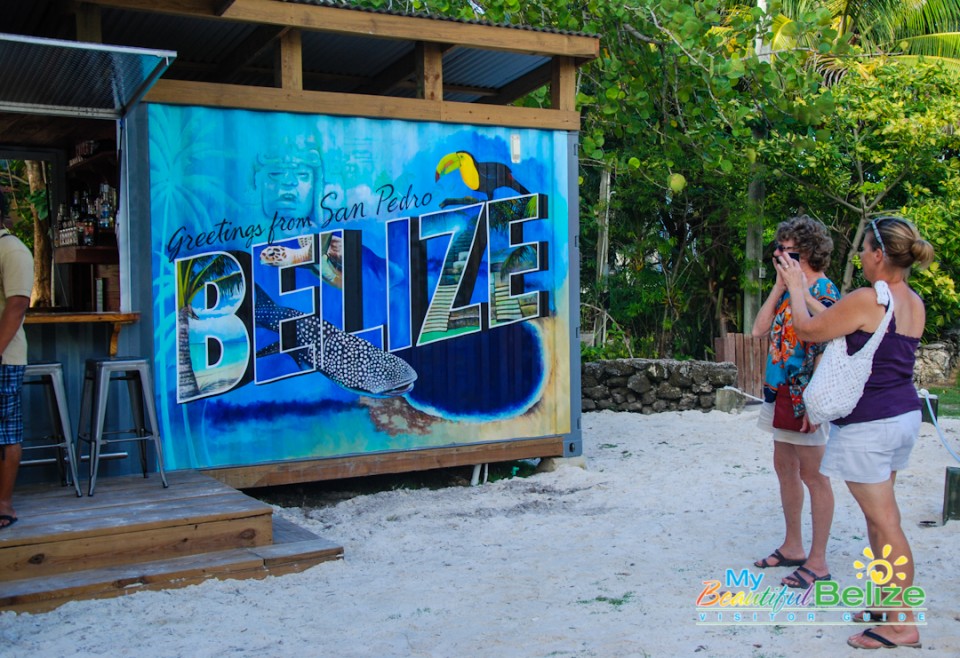 When we arrived at the site, finishing touches were being placed, including the painting of the Cool Cone (ice cream shop) exterior. Ben has promised 14 flavors of ice cream courtesy of the Ice Cream Shoppe, including Maple Bacon, Salted Caramel, Guinness, even Pumpkin Spice Latte.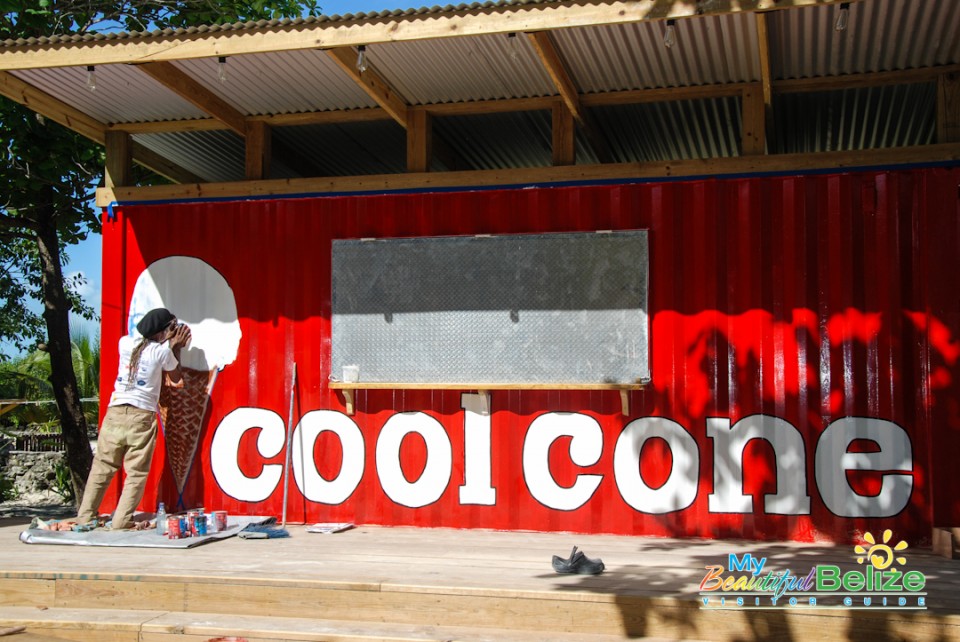 But you know what they say is the most popular one? Rum Raisin! Different scoops for different folks, right? I'm personally excited about the Maple Bacon and Salted Caramel…drool…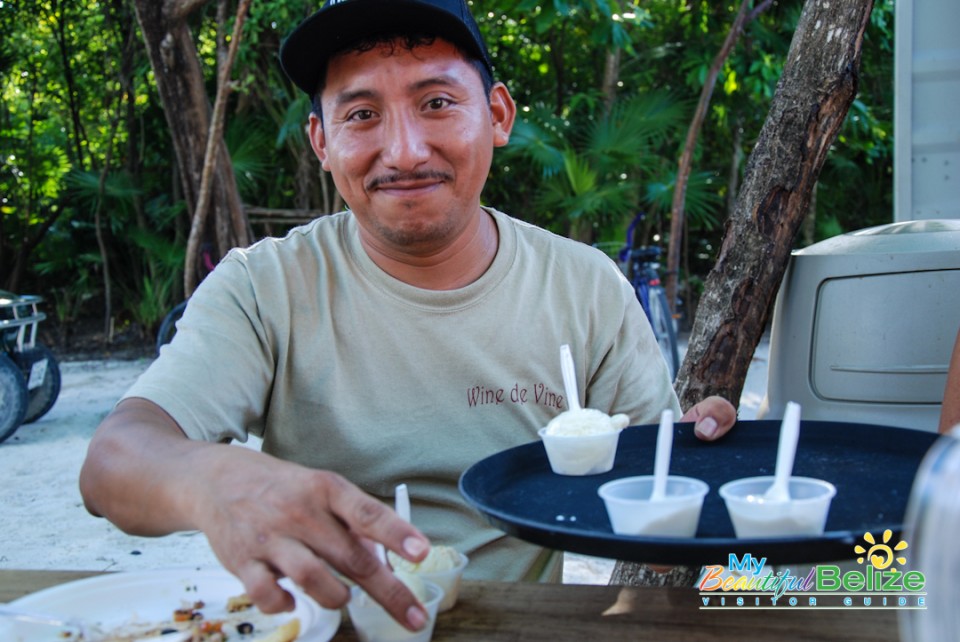 That's the dessert side of things, which you'll enjoy after you've had some of the fabulous flavors from Rasa!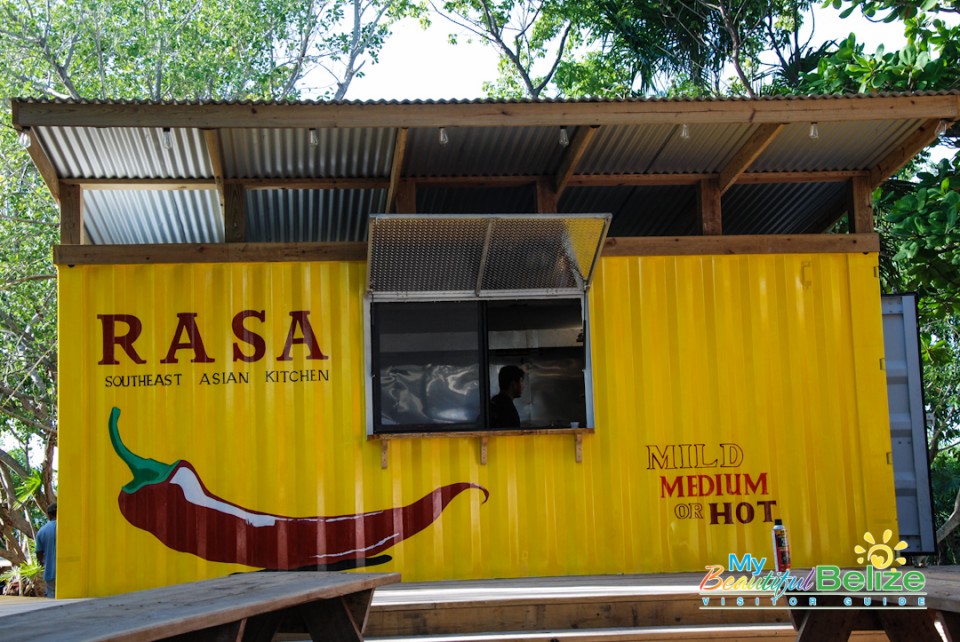 I'd spoken to Chef Hasni about the plans for this container the night he invited us to the tasting, and he described the plans for Malaysian street food. I didn't really know what to expect, but figured street food equals delicious naughtiness, and I was right!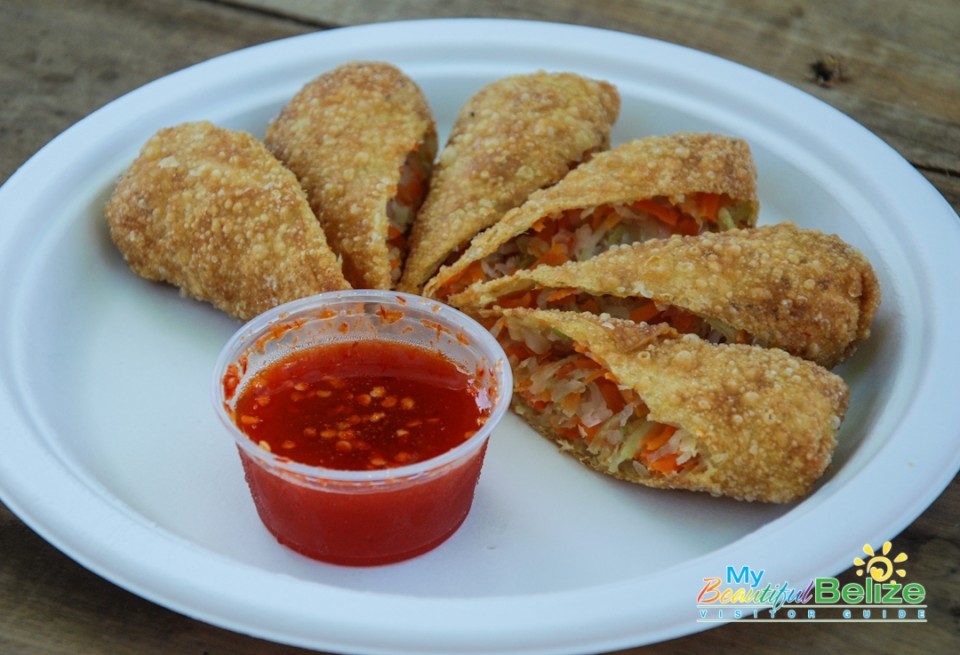 We were given several samples to taste, from deep fried rolls to satays to noodle dishes (mild, medium, spicy).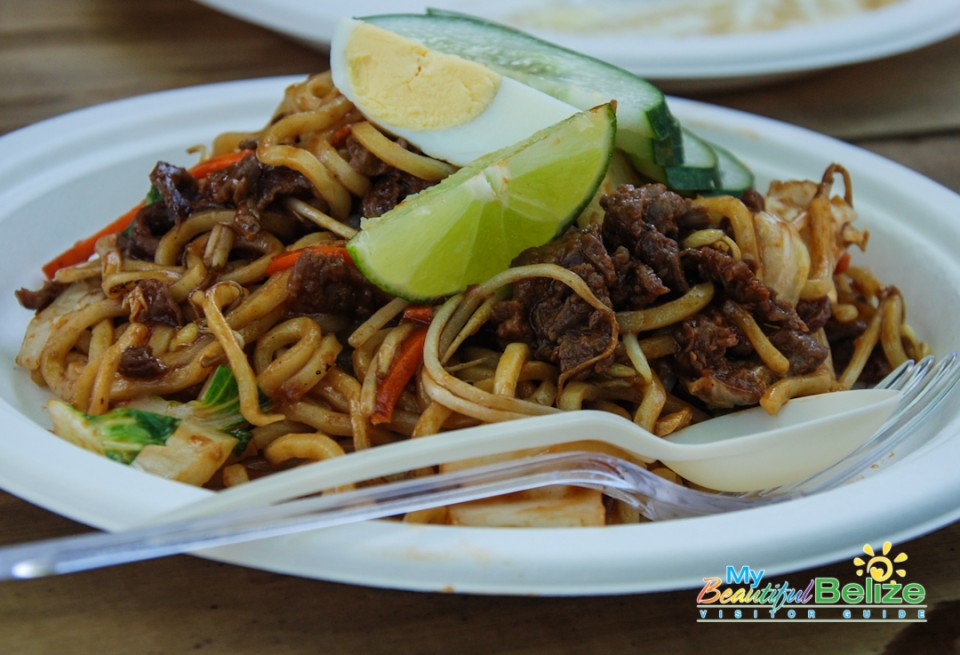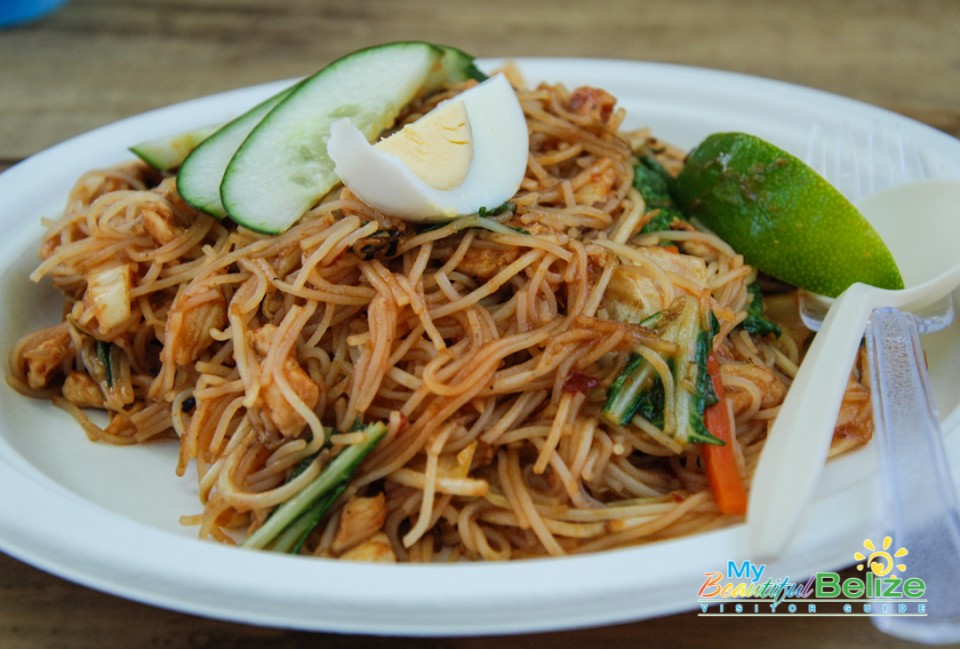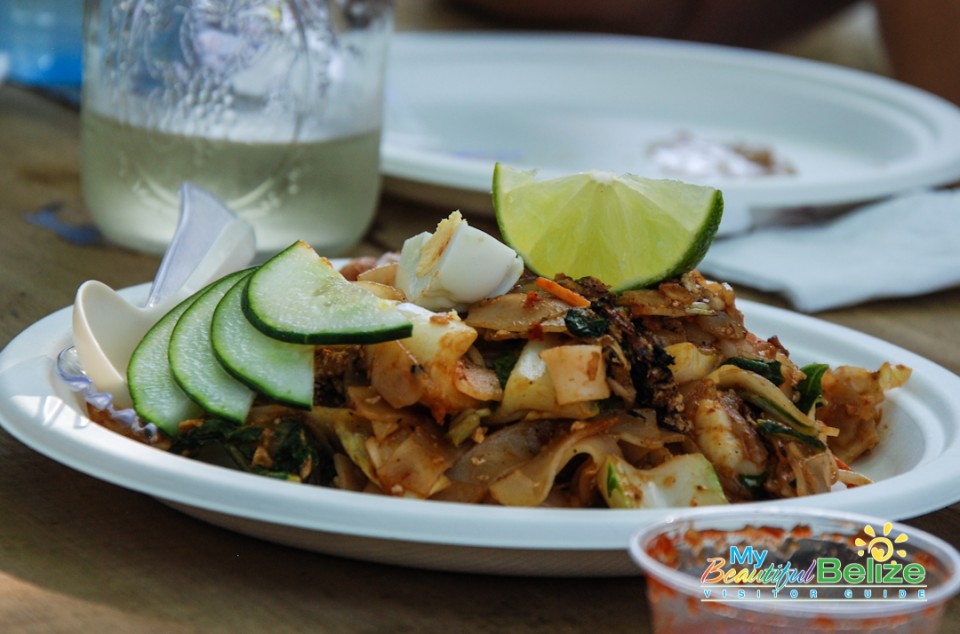 Each sample had its own distinct flavor, and I can honestly say I'd never be bored. That one soup though, the unpronounceable soup that had sweet, sour, nutty, flavors rolled into one…I gorged on it to the very last drop…I want more…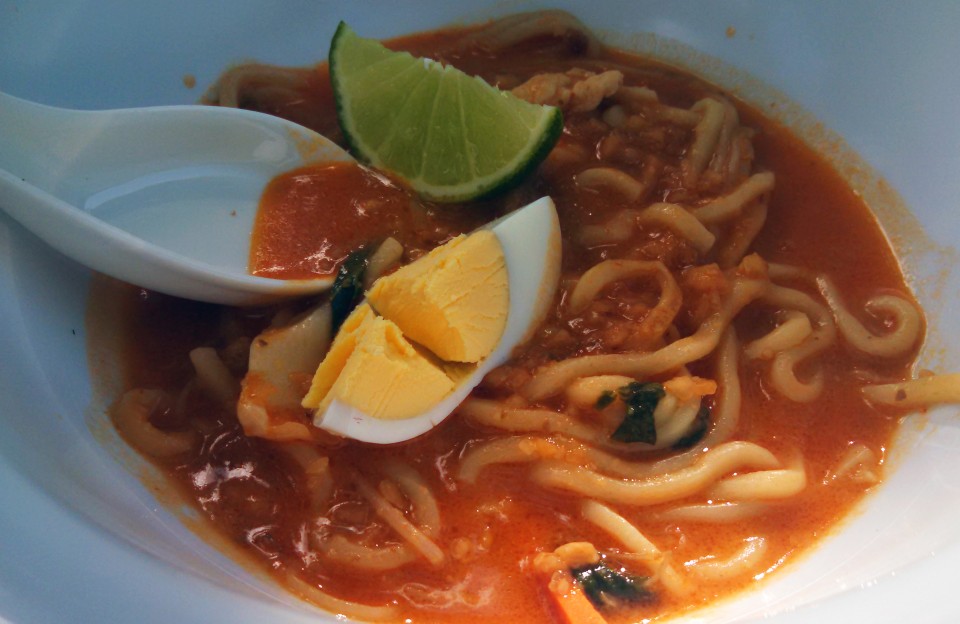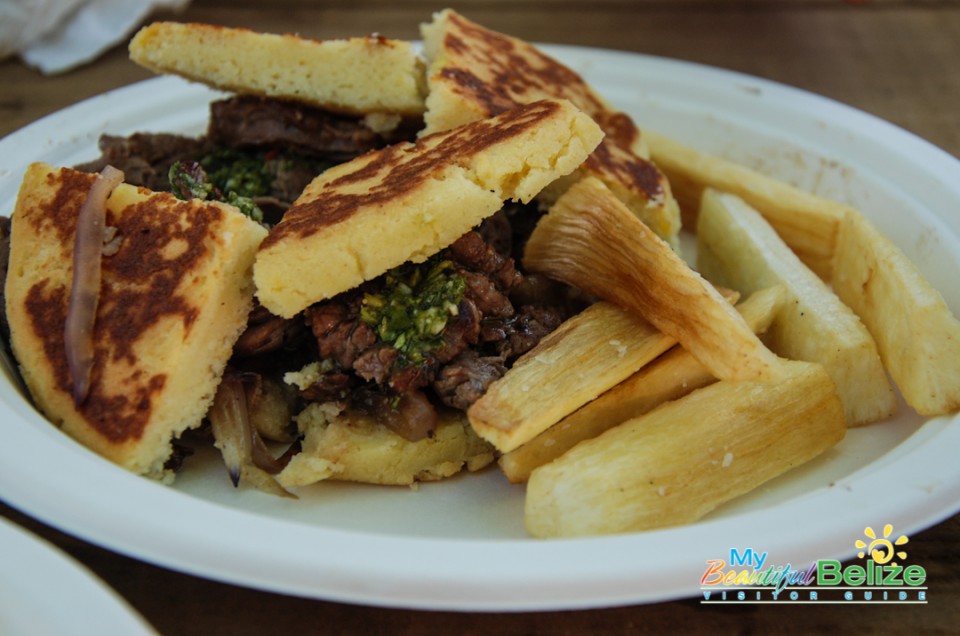 Arepas – I've heard of them, I've not really figured out what they truly are. The second food truck is primarily Latin American, and Arepas the specialty.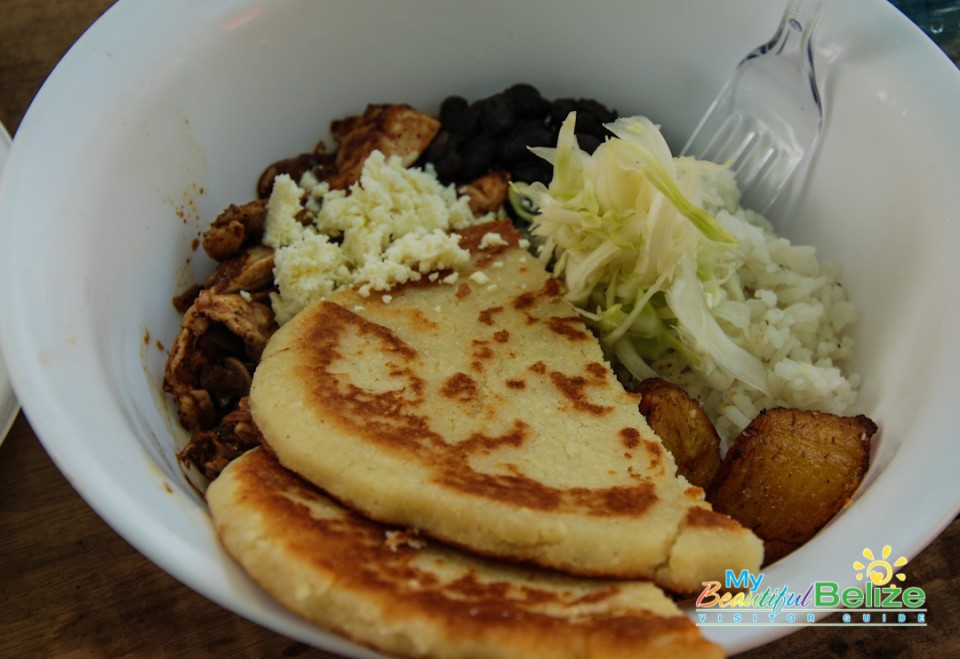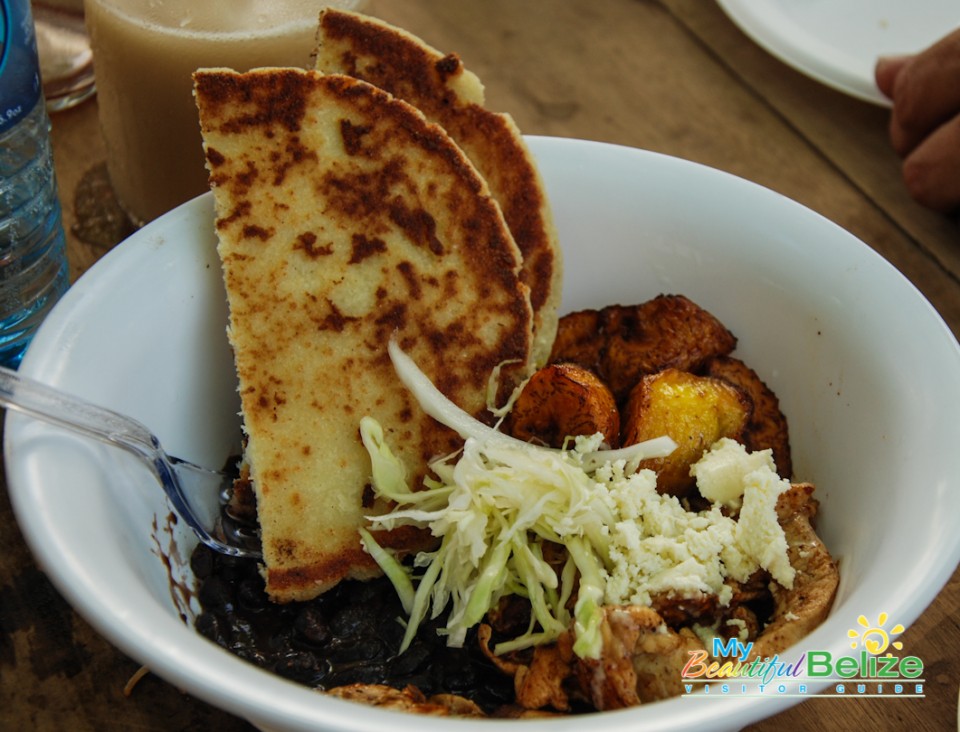 I initially thought arepas were like a Johnny Cake, but corn based…what we got were delicious corn cakes that were flavorful, and the perfect vehicle for fillings like steak and chimichurri, or served as arepa bowls – with chicken and beef, and to cap it off: El Diablo, featuring fiery shrimp that had been marinated in habanero pepper!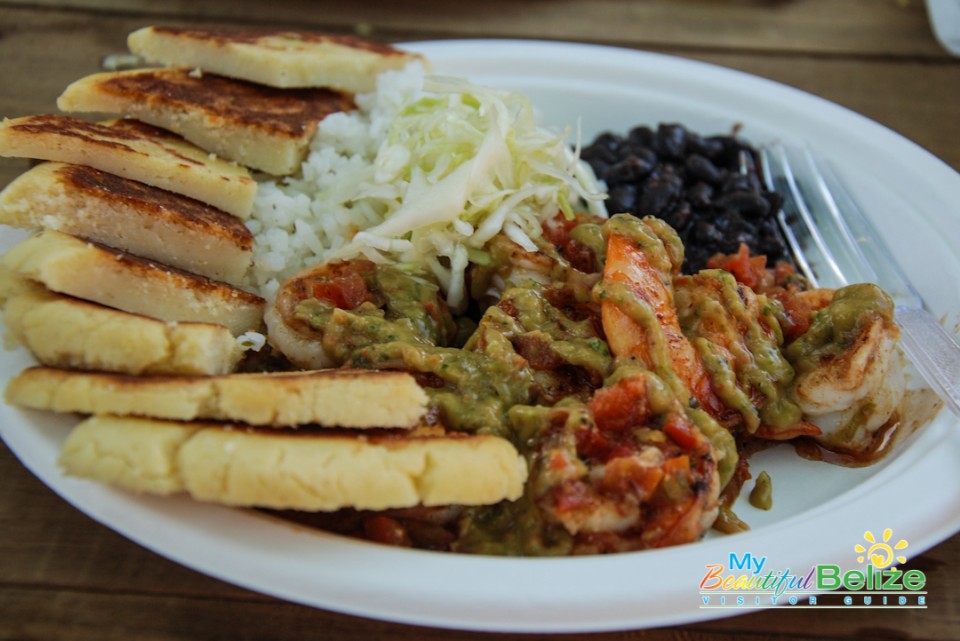 With wines being provided by Wine de Vine, and the cocktails from the bar via Brendan and Ben, we managed to cool off nicely…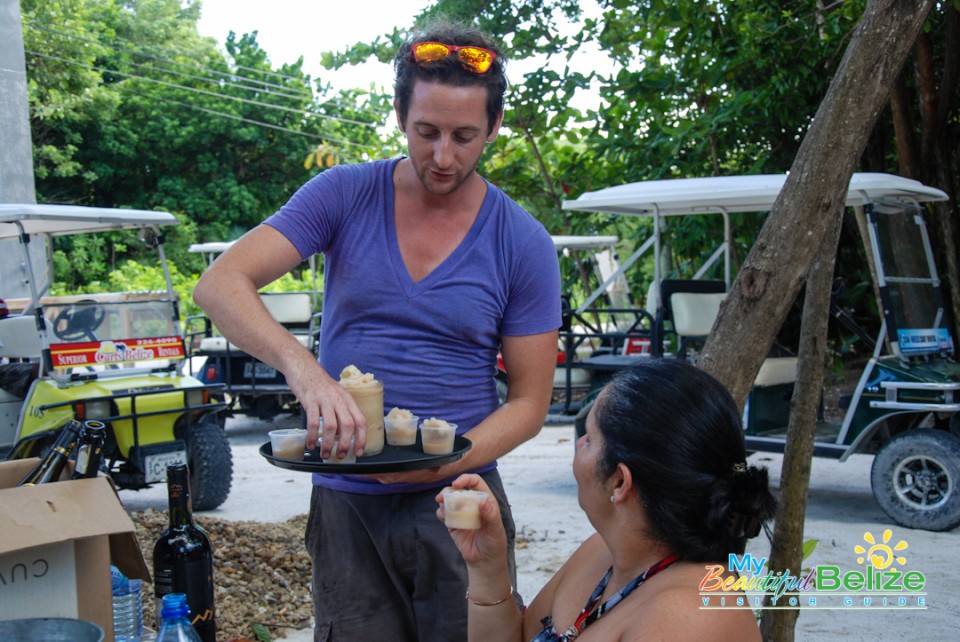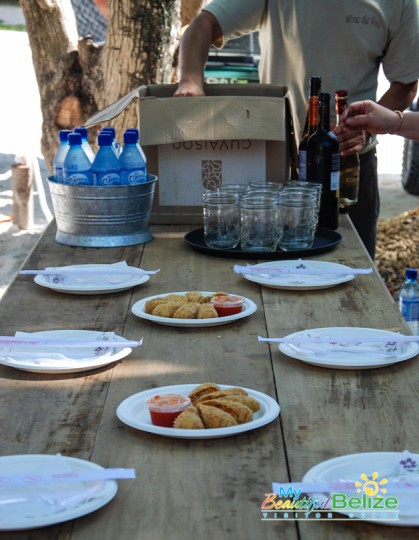 The Truck Stop is having its 'soft' opening on November 21st, with an official grand opening on November 28th. Opening hours will be 11AM to 8PM from Wednesday to Sunday, and as the season gets busier, they will be open Tuesday to Sunday (same hours). Foods are being priced between $15-$20BZ, and portions are incredible…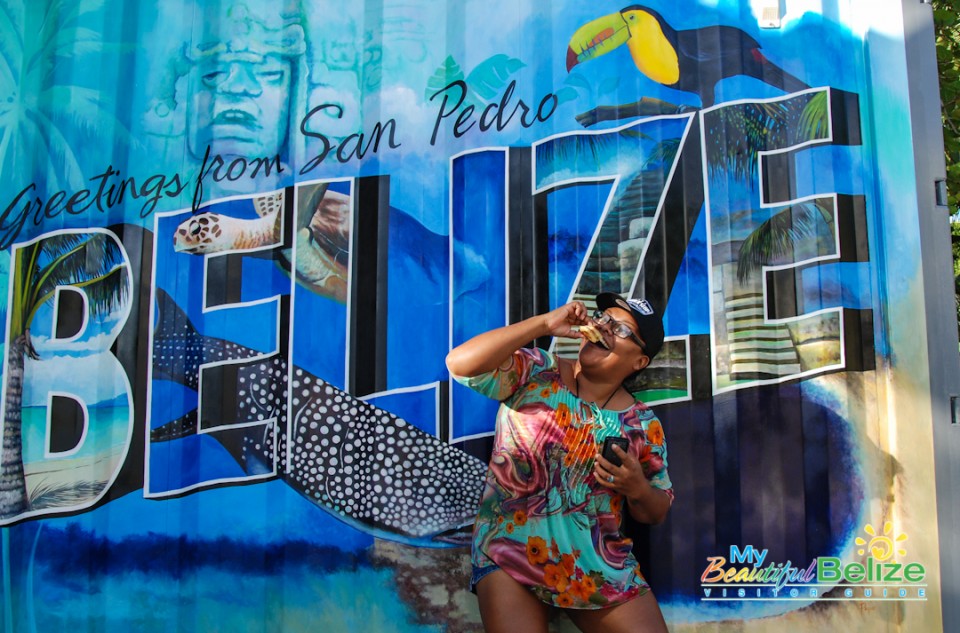 The entire property has been done up to take advantage of the lagoon/sunset views too, with a nice dock, and plans for a sand pit, games area, and a cool "Game of Thrones" style chair-in-a-tree…
Are you as excited as I am? Be sure to get yourself a trucker hat too…and take those fabulous selfies at the Belize mural…eat, drink, be merry!
All the best to everyone involved – get ready to work, because it's gonna be…wait for it…AWESOME!
About the Author:
Mary Gonzalez, aka Tia Chocolate, enjoys food, travel and meeting new people – and writing about it, of course! Follow her on Instagram and Twitter, and catch up with her feed on Facebook!