Janelle and I were off again. Nowadays I swear it's like we're eating away one work assignment at a time. This time around, we were glad to be ditching the computers and keyboards for a bit of pampering at Oasis, instead of packing on the pounds.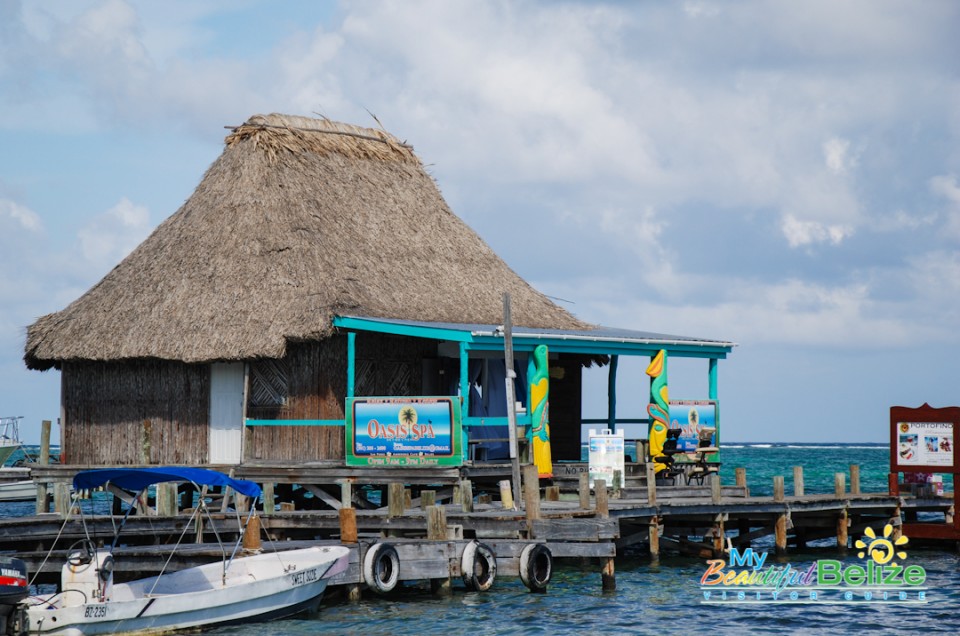 Oasis is one of the newer establishments in San Pedro Town. A warm invitation was extended to us by the owner, and we were more than happy to accept. So we made our way along Fido's pier to the cute cabaña styled spa. An extensive spa menu offered everything from Swedish massages to sun burn therapy, from facials to manicures and pedicures. There is surely something there for everyone looking for a bit of rest and relaxation.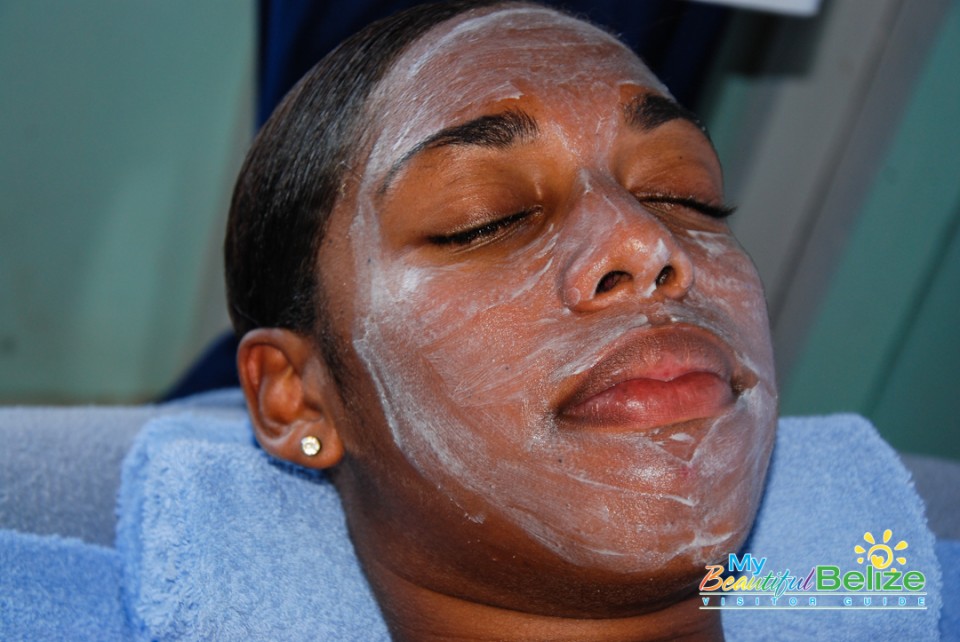 I opted for a facial while my amiga Janelle looked curiously at a contraption that sat on the deck. It was a massage chair, and so she was sold! She wanted whatever package came with that! As I lay waiting for my facial, I could only think of how much I needed this; an oily complexion combined with our lovely dusty island roads, yeah- I really, REALLY needed this. Dion, my therapist for the evening, started off with a gentle cleanser, applying from the chin upwards. He followed with a damp cloth to wipe away all traces of cleanser and makeup. My eyes were closed in bliss as I inhaled an invigorating citrus aroma. Dion's fingers deftly applied the yummy scrub to my face: citrus, honey and brown sugar! I know I said that I was tired of eating out, but I sure was tempted with this concoction to sneak a lick! But, I figured my face would be a bit more grateful for the yummy flavours than my tummy! I could feel the citrus oils penetrating my pores, and the sugar proved to be the perfect exfoliator. Another damp cloth removed the scrub, and I could hear my unclogged pores tingling with joy. To top it all off Dion applied a crème to reapply just a bit of moisture to my face. The entire facial lasted a bit over 30 minutes, and man was it delightful!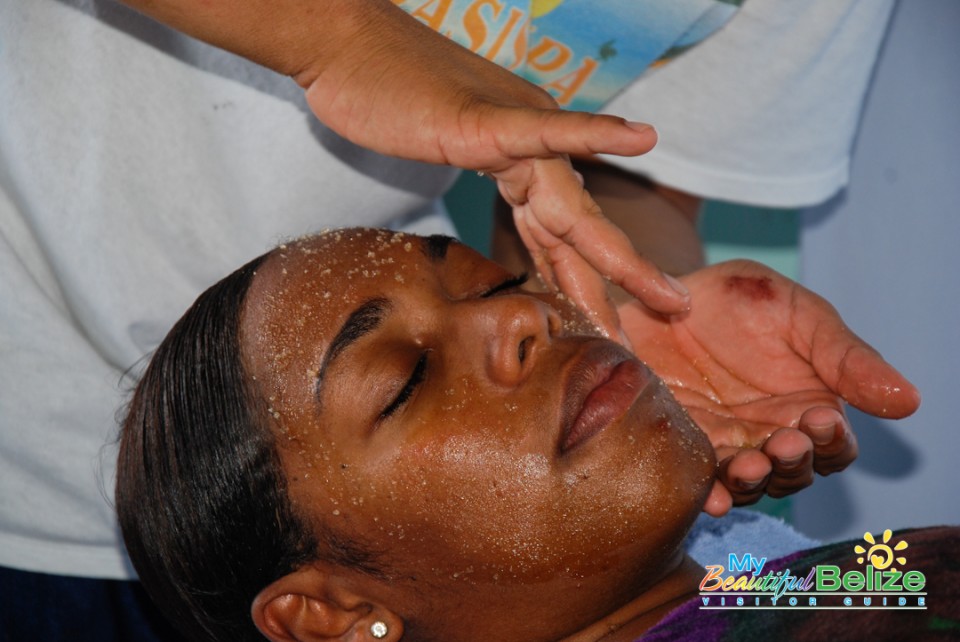 Of course there's one thing I forgot to mention to Dion when it comes to myself and getting a treatment and massages….I CAN'T get enough. I guess he noticed the puppy-dog look that simply begged for more, because he gallantly offered a hand and foot massage to follow. Was it my lucky day or what?! After applying the same yummy creams, he went to town on my hands and feet. They had the time of their lives! By the end of the exfoliation and moisturizing, my hands and feet could make even a baby's bottom jealous. Even Janelle got in on this sweet treat, and enjoyed every minute of it!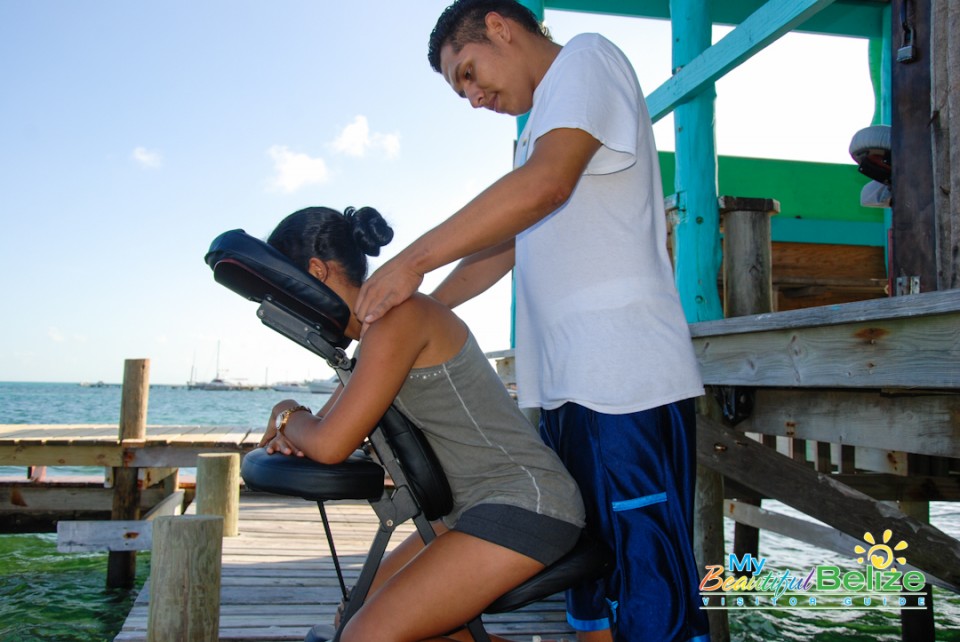 It was then time for Jan's chair massage. I watched as she mounted the chair that was strategically placed overlooking the calm waters. The chair massage typically sees the client seated in a special chair with face resting in a cradle, looking down towards the floor. There are even arm rests. It doesn't require any massage oils or the need to shed layers of clothes, so this would be a great choice for those that avoid spas because they are a bit shy about stripping down. I never had one before, and was just as curious to see what is was all about.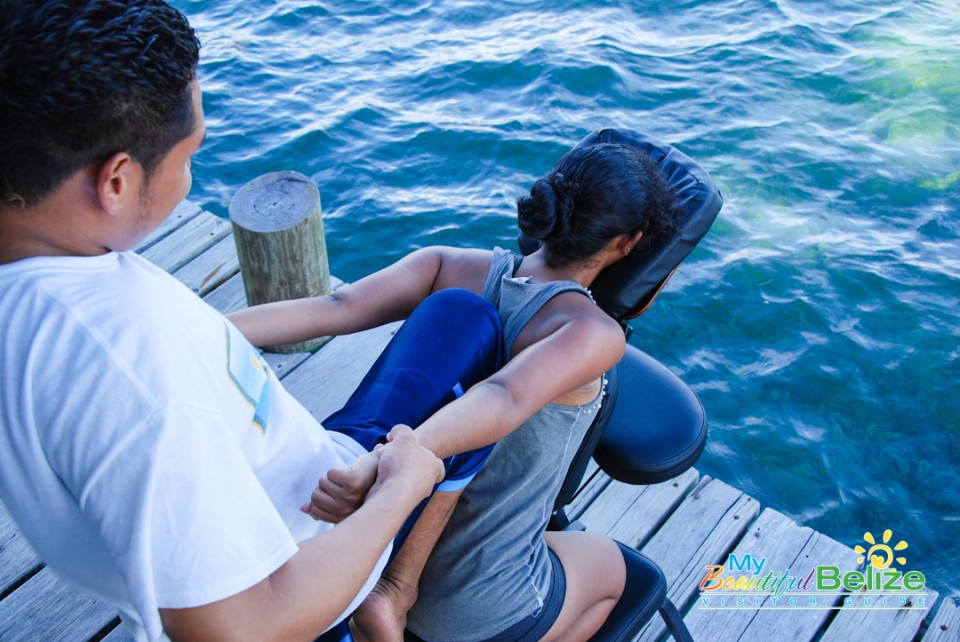 The entire process lasted about 25 minutes and I watched as Dion maneuvered Jan's neck, back and arms with various Swedish massage techniques. He kneaded and compressed various pressure points along the neck and back, finishing up with a bit of arm stretching. Jan looked up, and gave her smile of approval. But then again, who wouldn't? Dion knew exactly what he was doing.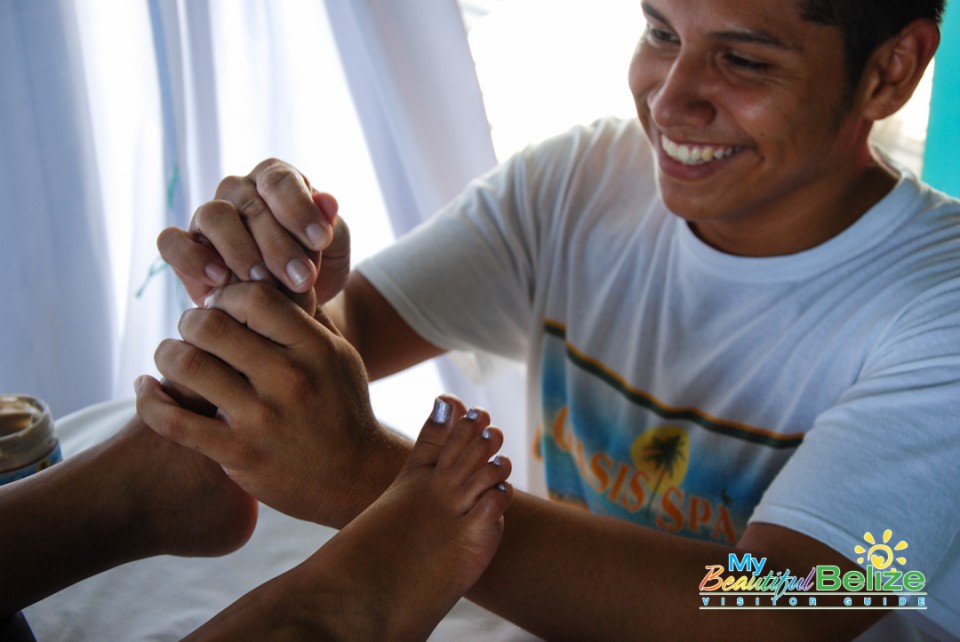 There are plenty of spas on the island, but next time you're looking for a place to unwind, check out Oasis. It's conveniently located in town, over the water. There are unlimited choices on the spa menu and the staff is super friendly and very accommodating. Walk in or call and book your treatment at 206-2600. Ask for special packages being offered during the seasons; trust me your body will thank you for it!