Nestled on the beach at Sandy Point's newest resort, Venecia Del Caribe, is a fun get-away bar serving up some unique cocktails and delectable eats. V-bar is one of the islands' newer establishment, having only opened their doors a few months ago. Its outdoor setting takes advantage of all the gorgeous views of the Belize Barrier Reef and the refreshing blues of the Caribbean Sea. Located about 3.5 miles up north, V-bar is a great place to escape to with friends, away from the bustling epicenter that is San Pedro Town.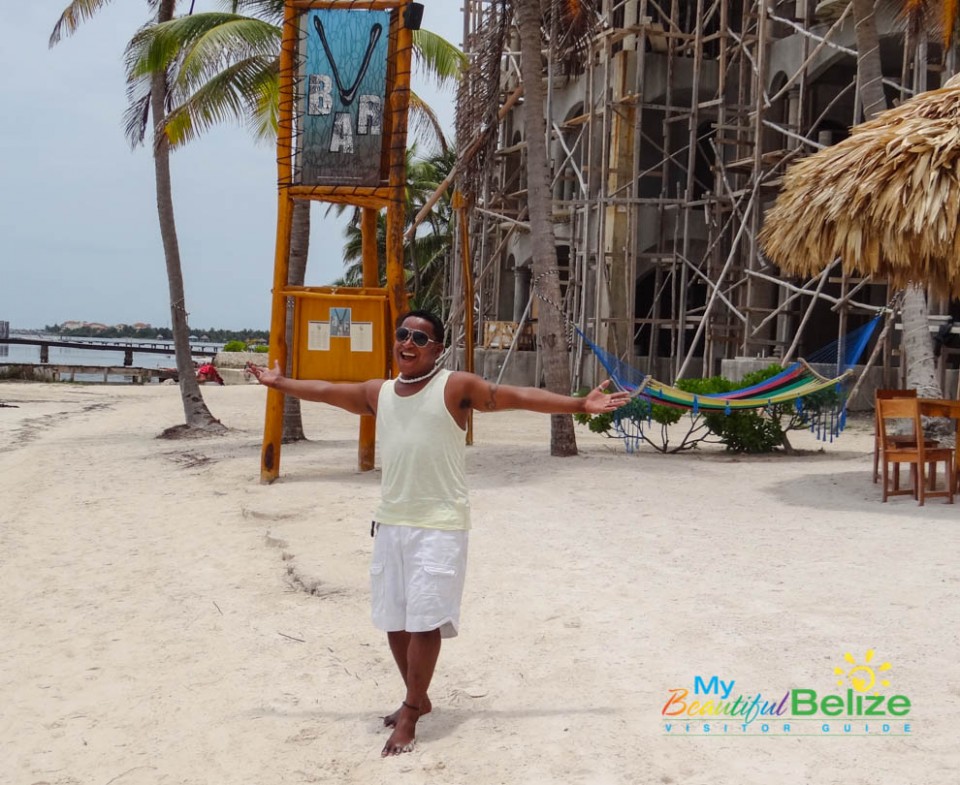 I recently had the honor to escape to V-bar and let me tell you, IT WAS GREAT! Dennis and I and a couple other friends headed up during the Labor Day Holiday. Little did we know that a feast was awaiting us.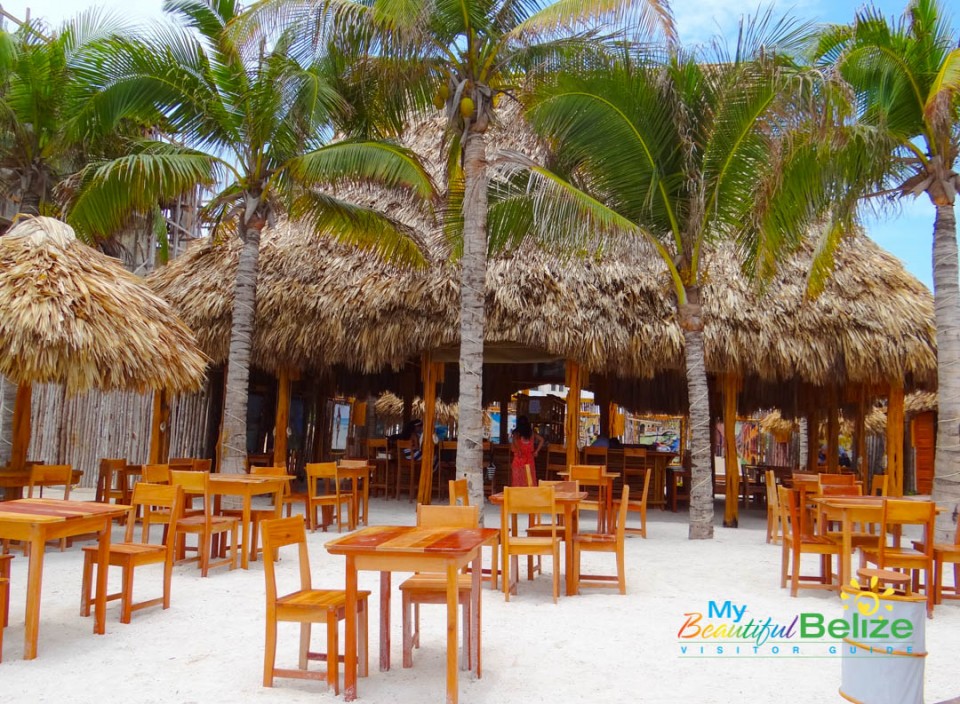 Since Venecia is still under construction, we parked at Coco Beach Resort and walked next door to V-bar through the beach. We had the choice of sitting under one of the palapas on the beach or sidling up to the bar. Our choice was fairly easy, as the sun and sea were beckoning our name to come as close as possible. Under a palapa we went!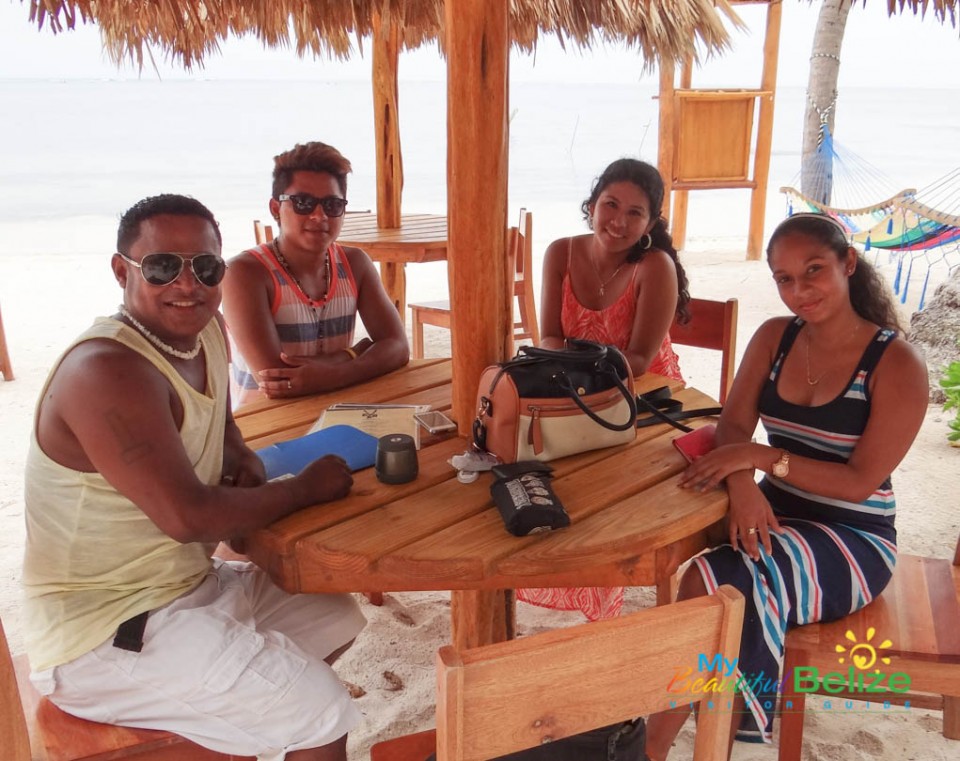 After meeting with V-bar manager Joshua "Josh" Reimer, it was time for holiday drinks!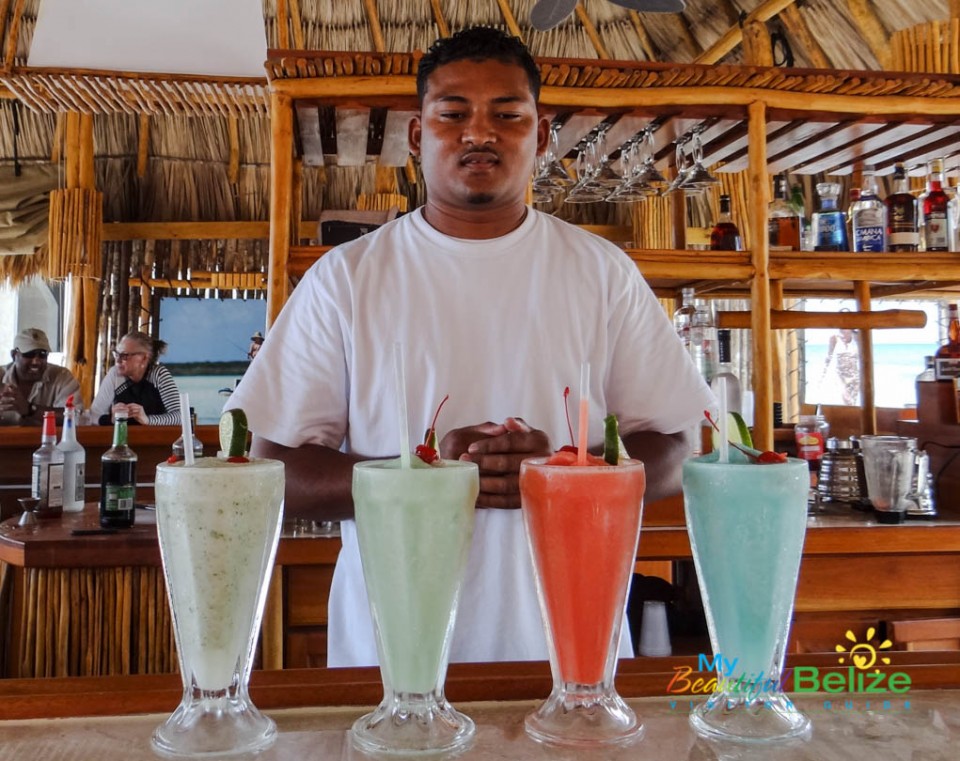 Talented bartenders prepared an array of colorful cocktails for us: Coconut Mojito made with fresh coconut juice and mint, the refreshingly minty Blue Avatar, the Strawberry Blonde made with strawberries and pineapple, and my personal favorite the Green Lizard! All drinks were artfully presented and has us smiling and relaxing with each sip.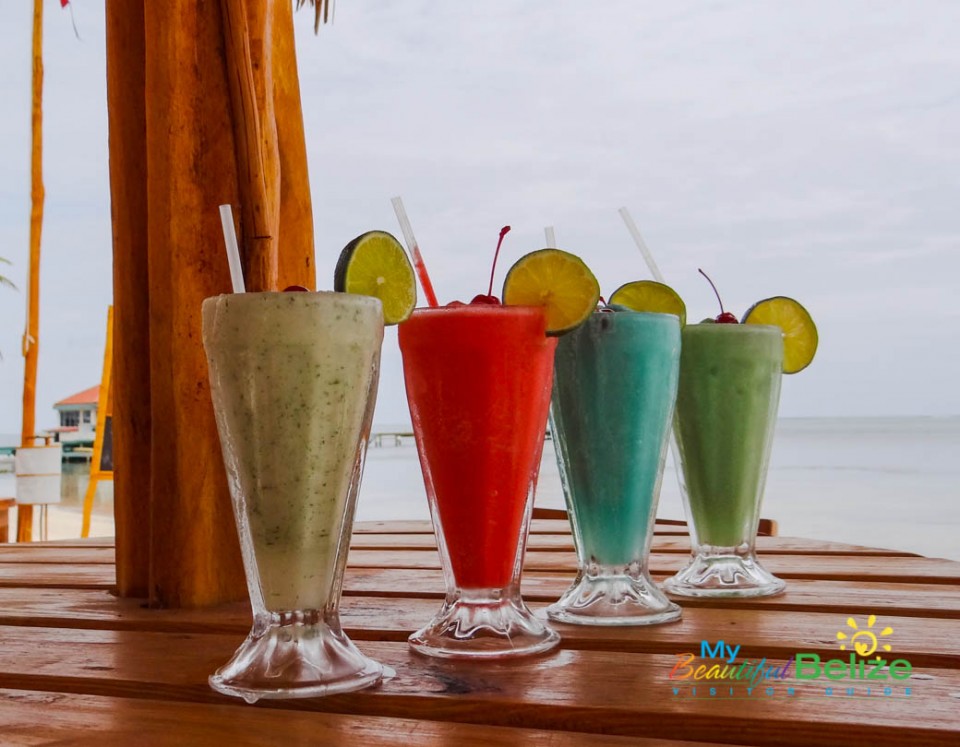 While we imbibed, the food begun making its way to our table, and oh my goodness we were in for a treat!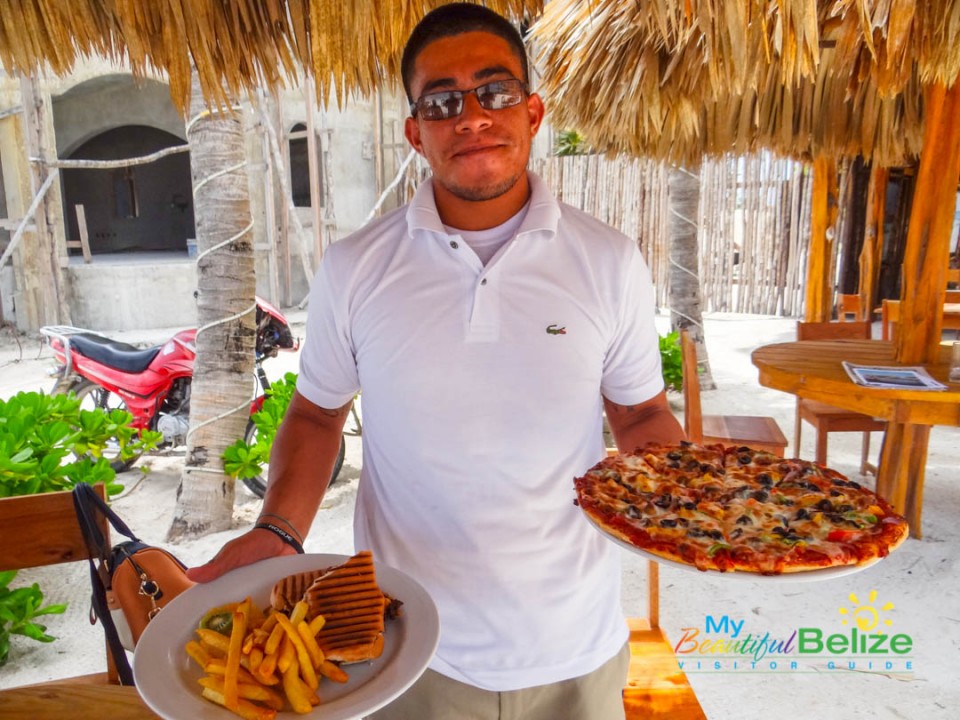 Chicken quesadillas, a pulled pork panini, a bacon cheese burger, a whole veggie pizza, an order of honey siracha wings, nachos and as if that wasn't enough, an order of crispy golden fried onion rings! Yum!!! Everything looked amazing and tasted even better- I mean, at one point, I thought I had died and went to food heaven.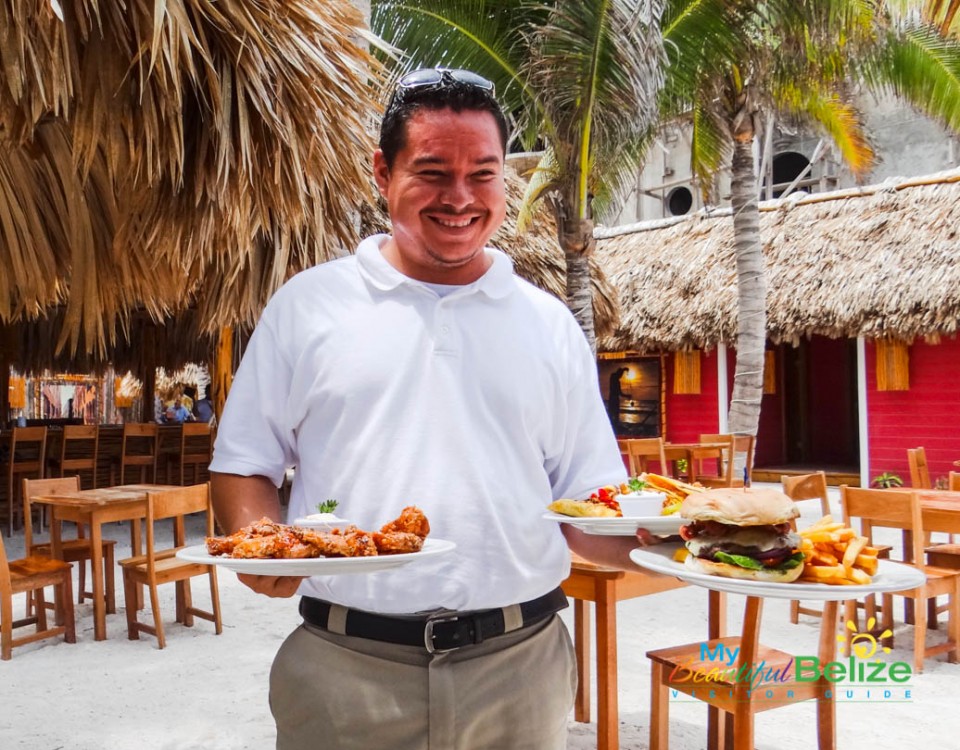 All that we had to do was laze around after such a feast and enjoy some of Josh's 'special run punch. What a heck of meal! V-bar got our very satisfied 5-star rating!
The staff and chefs definitely exceeded our expectations, and I know where I will be running off to when I need a little mini vacation!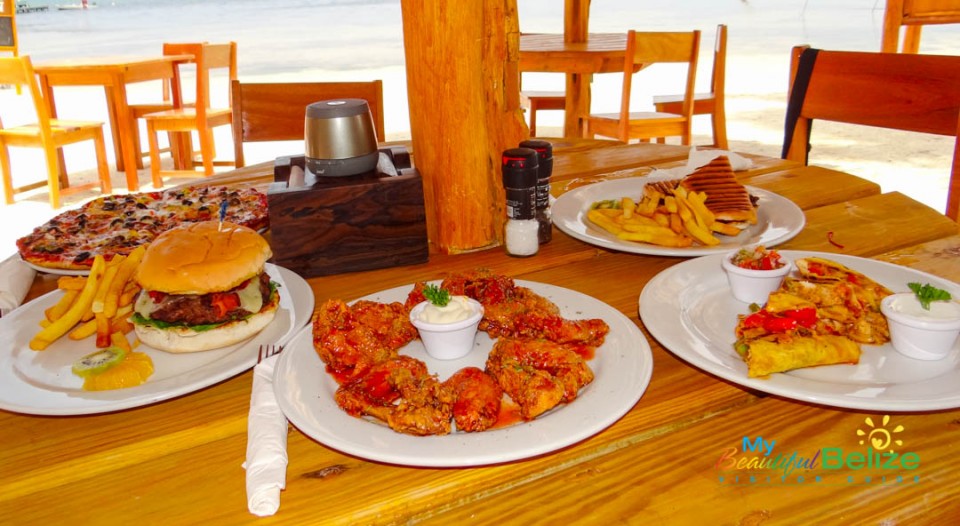 V-bar is open on Monday to Thursday from 3PM to 9PM and on Fridays to Sundays from 11Am to 10PM. You can contact them at [email protected].


Don't forget to check out their Happy Hour Specials every day from 4Pm to 6PM!