Whether it's topped with cheese, fresh chopped veggies or even chili, everyone loves hot dogs! Its comfort food that only gets better with each topping. From the simple hot dog on a bun topped with mayo, mustard and ketchup to the gourmet dogs that test today's culinary talents, oh how I love hot dogs! And that's why I am so glad that San Pedro now has a new hot dog joint serving up some wicked eats.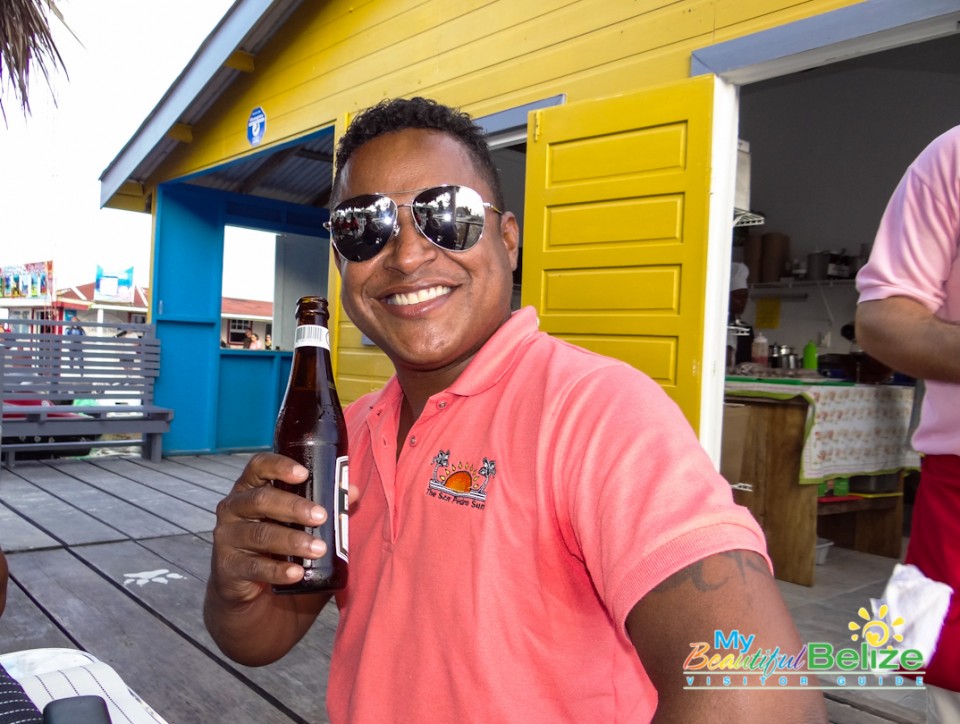 Ray's Big Dog opened its doors on Saturday, January 10th and my taste buds could not be happier. These guys are cooking up some serious dogs! As if good food isn't enough, Ray's also has a fabulous location- I mean eating a dog while lounging under a palapa over the Caribbean Sea? Only in San Pedro! They are located on the Tackle Box Dock, beach front of Black Coral Street. The relaxed ambiance adds to the dining experience.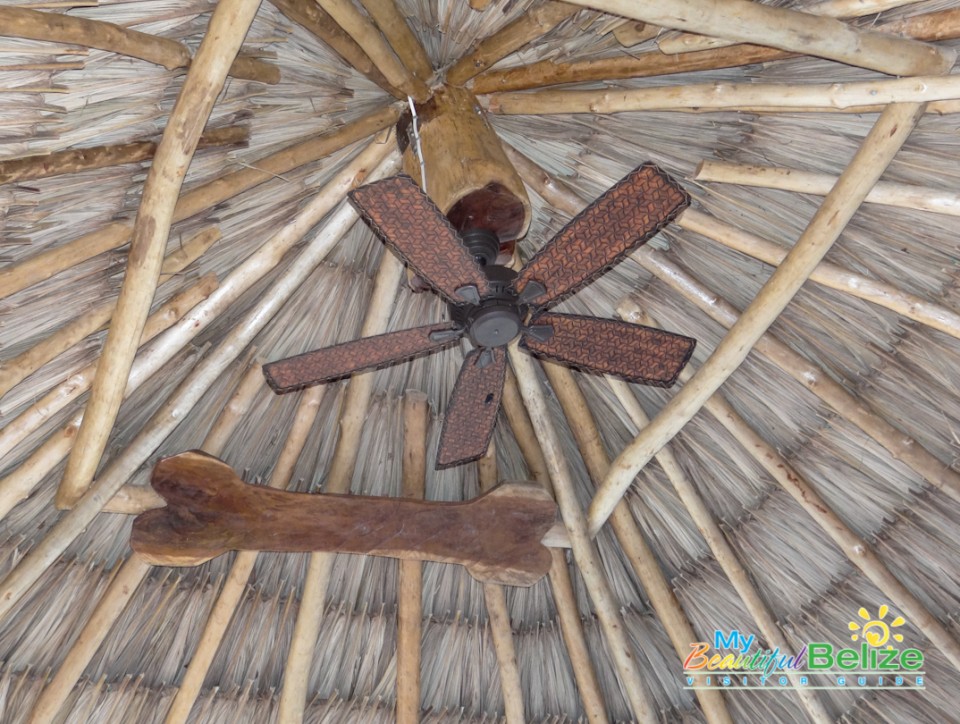 But enough about the ambiance, let's talk food! The My Beautiful Belize staff (Tamara, Mary, Monique, Dennis, and I) got to sample some of their signature dishes and we're pleased to report very enthusiastic thumbs up!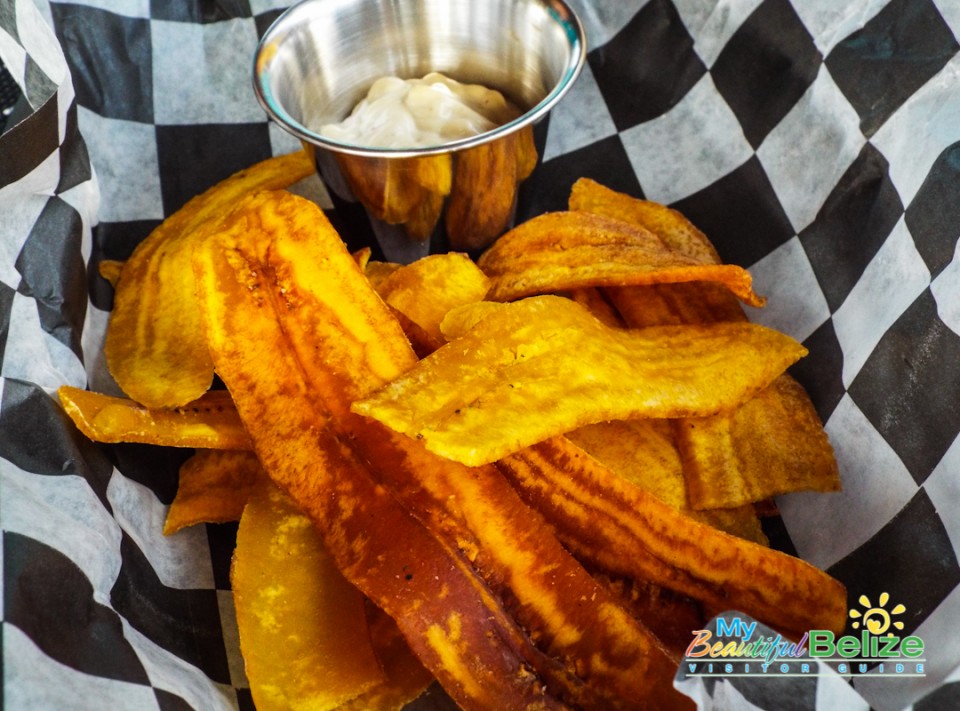 They started us off with a Belizean favorite: crispy fried plantain chips served with a house aioli. We were off to a good start! Next up was peel n' eat shrimp: jumbo shrimp steamed in herbs, garlic and Ray's secret spices. They were served with two side-sauces: Ray's sunset sauce (a sweet cocktail sauce) and chef's Diana's signature Bubba sauce. We definitely had some fun peeling those shrimps.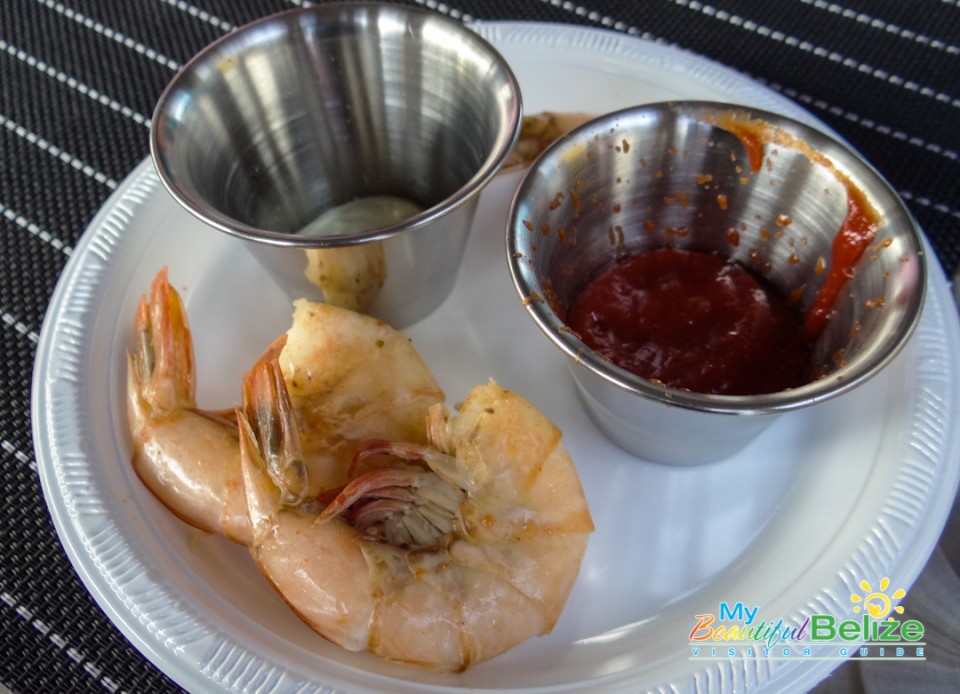 When it was time to taste the hot dogs, we all were faced with the challenging task of deciding what to have. Ray's offers five all beef hot dog options and two chicken sausage options- Dennis was definitely glad for the chicken options, seeing as he's practically a vegetarian.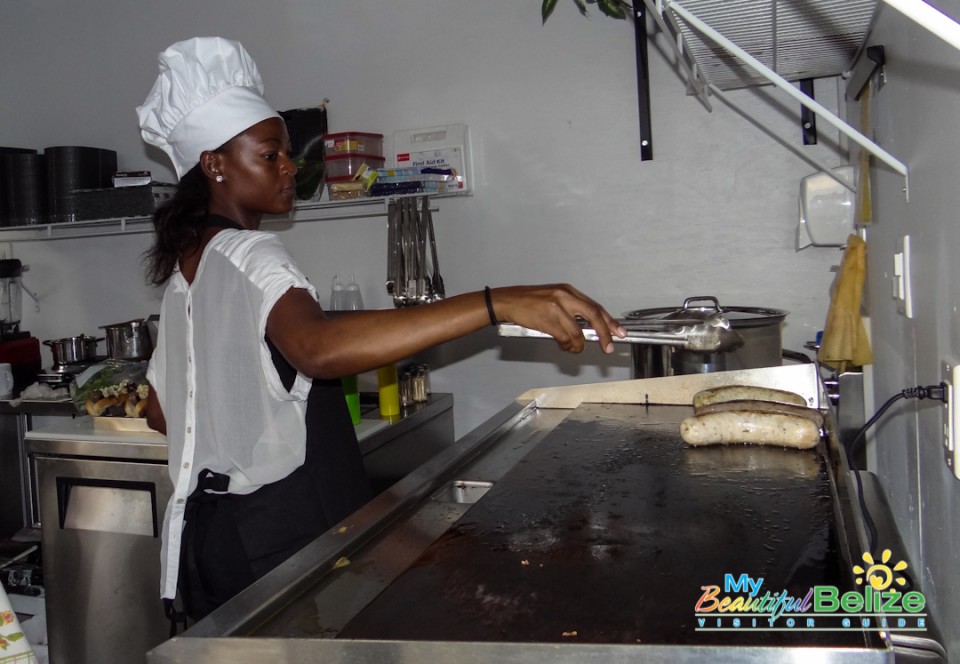 He chose the chicken and roasted garlic dog which is topped with an onion sauerkraut and Dijon aioli. Monique chose the apple and chardonnay chicken dog. This option is definitely for those who love sweet and savory, as it is topped with a slow simmered sweet onion relish and cranberry Dijon (yes, we sneaked a taste!).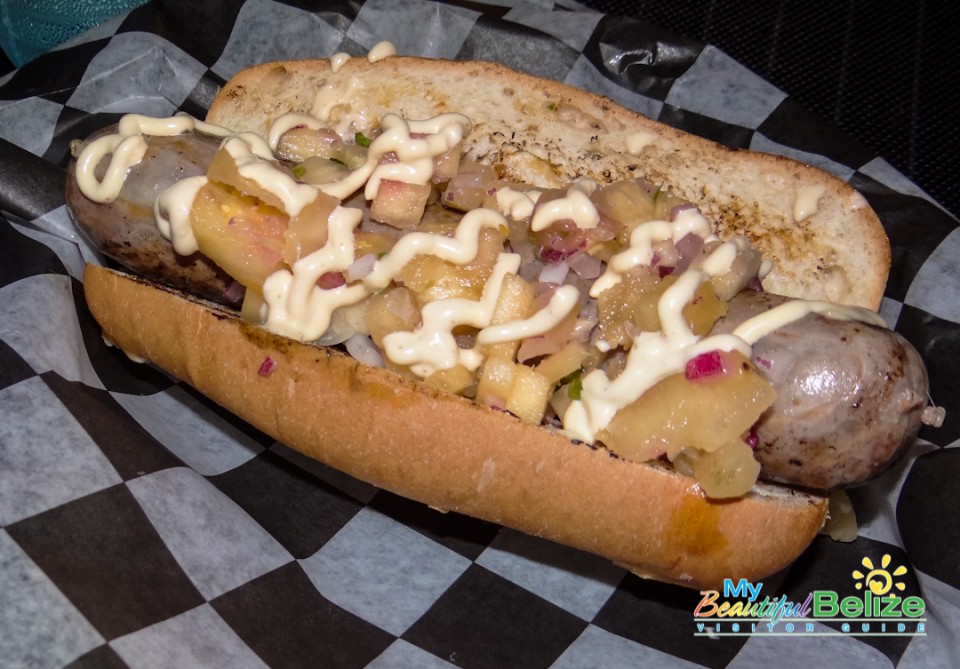 For Tamara, Mary and I it was all about the beef! Mary had the island dog with covered in succulent chunks of pineapple with a spicy jalapeno chipotle sauce. Yum! Tamara had Ray's Favorite and she was super pleased that it was loaded with fresh diced onions, sauerkraut and mustard, aka: TONS of flavor! I went for the sweet Carolina dog. Nothing better than creamy coleslaw and fresh cilantro on a perfectly grilled beef sausage. By the time we finished eating, we were as stuffed as the sausage!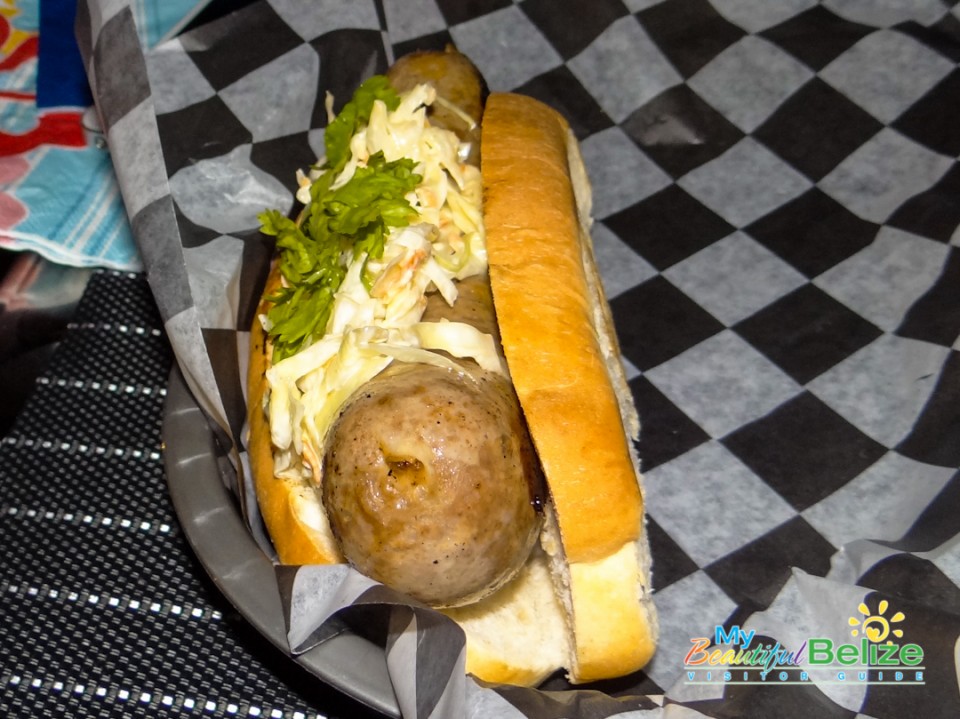 Ray's also offers an Al Capone dog with fresh tomato, sweet onion, house made crisp dill pickle, relish, mustard and celery salt. Or maybe you want a savory dog like the Four Way smothered in chili, Wisconsin premium cheddar sauce, diced sweet onion, and finished with a bit of jalapeno aioli. We're going back for those- you just wait!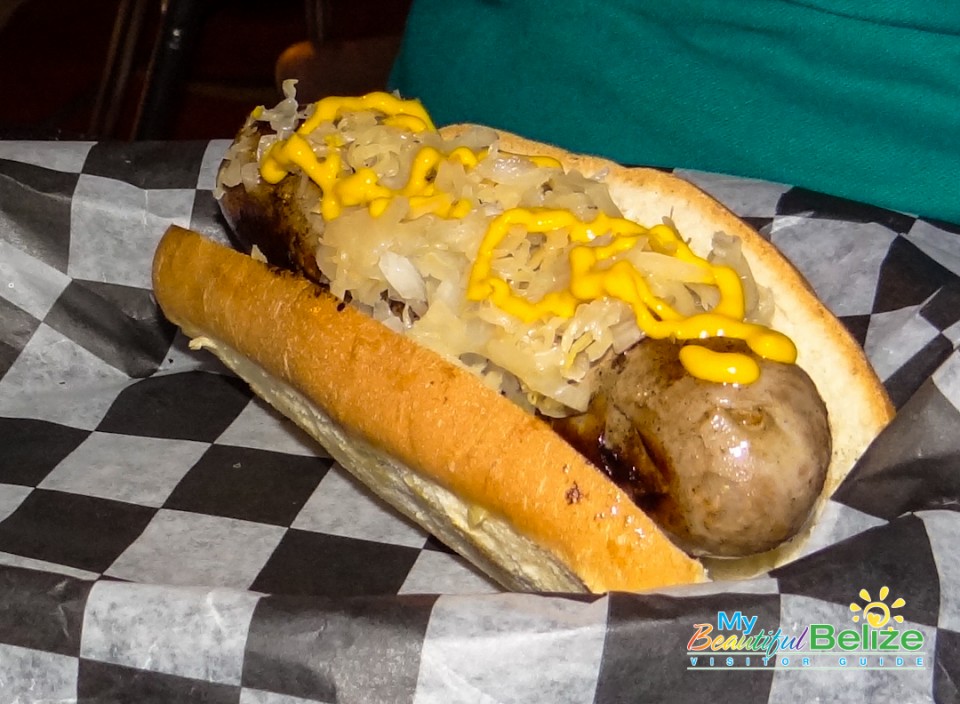 Owners Dawn and Paul LoCascio definitely hit it out of the ballpark with this one! Oh, and don't forget to try Ray's cool treats and floats! I'm eyeing the stout and coffee ice cream float… mmm! Check them out at the Tackle Box Dock, you can't miss it! Just look out for the big wooden dog carving on the beach!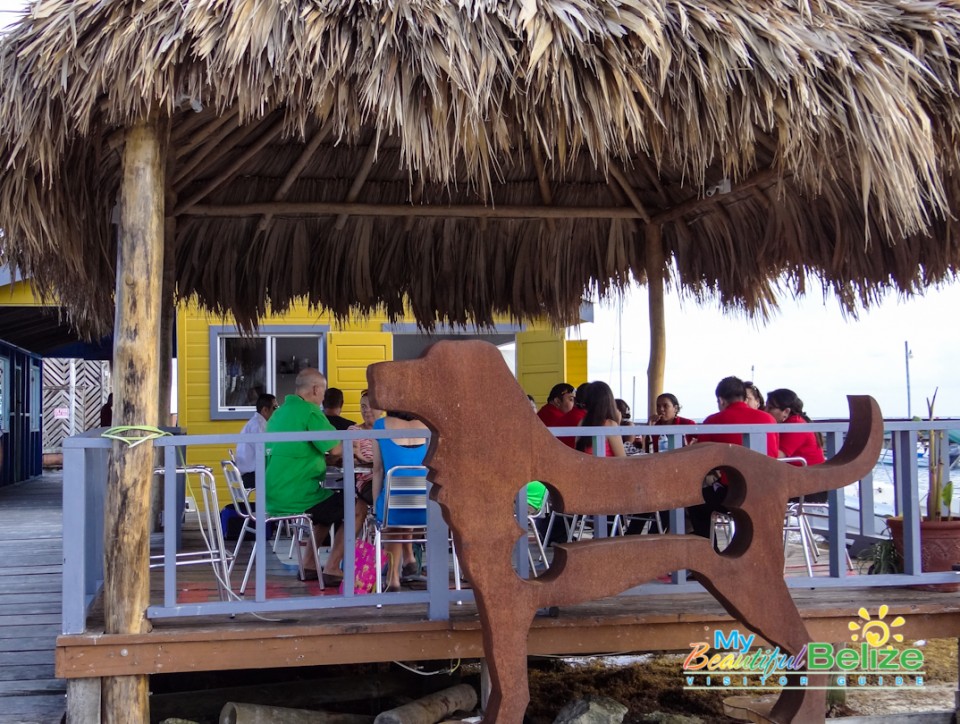 Ray's Big Dog is open daily from 11AM to 7PM.