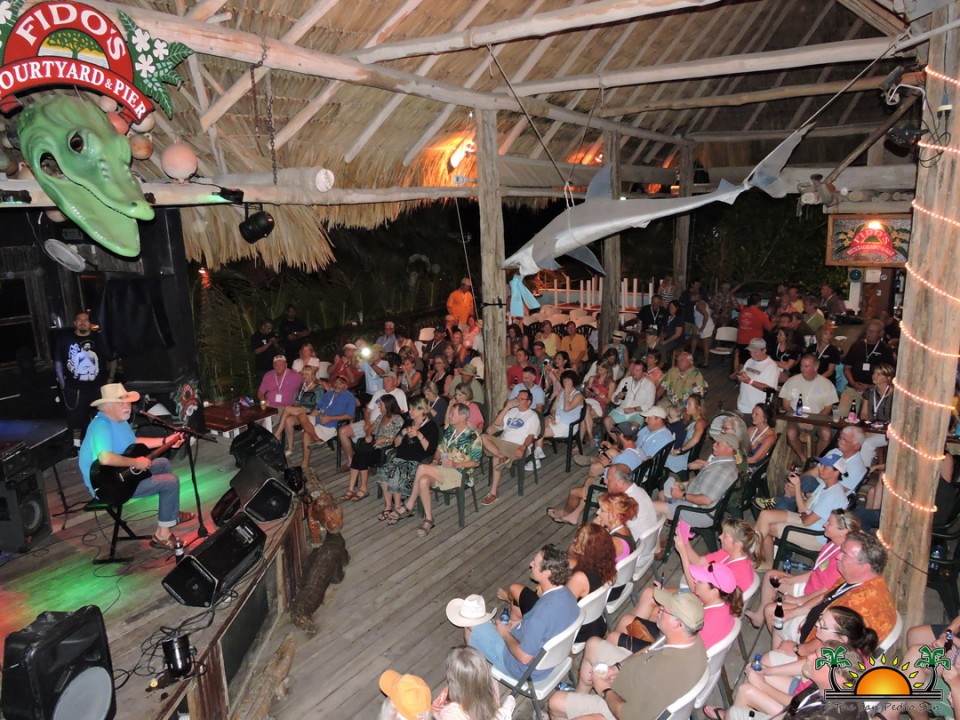 As early as a week ago, fans began gravitating to the island for the annual Jerry Jeff Walker Camp Belize 2015. Walker and his wife Susan have been island mainstays since 1995 and each year aficionados of the legendary singer-songwriter migrate from all over the world, mostly from the US, to see him perform in this beautiful Caribbean setting. Many of the enthusiasts are also musicians themselves, and they too enjoy the tropical ambiance while making music and socializing with each other.
The first of two sold-out Camps this month kicked off on Sunday, January 18th with a meet and greet party at Fido's, and on Tuesday the 20th, Jerry Jeff Walker took to the stage for the first of two concerts scheduled this week. Walker was in a good-natured mood and shared engaging stories about the good old days on the island, which inspired him to start off the show with a "few songs about boats". He performed to a crowd that has waited all year for the event, and everyone wore smiles from ear to ear and many obviously knew the words to each song.
One thing is for certain, these gregarious fans are hooked on music, and when they are not attending one of Walker's concerts they are busy making music of their own! Pickin' Parties pop up daily at local bars, such as Fido's, Crazy Canucks, Carlo and Ernie's Runway Bar, Lola's Pub, Ambergris Brewing Company and Sandy Toes. These Walker Wonders really make fantastic music together and anyone who has the chance to listen to one of their jams is in for a real treat!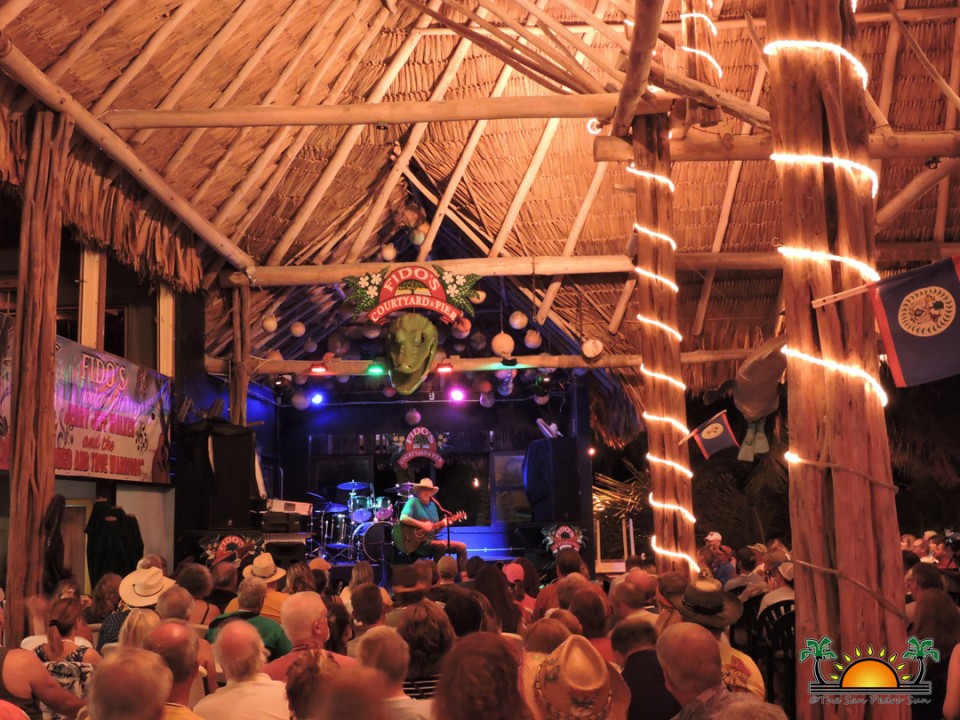 Week one of Camp Belize ends of January 24th with the second Camp beginning on the 25th. Keep your ears open for Pickin' Parties at the bars mentioned above, a great time indeed! Have a wonderful musical stay on La Isla Bonita Walker Wonders!