I'm undoubtedly dating myself when I refer to the Laura Ingalls Wilder children's novels (later TV series) Little House on the Prairie. The series is a recollection of childhood memories regarding a pioneer family in the 1870's making a home in the untamed American Midwest. During our two-night stay at Martz Farm Treehouses and Cabanas located in the mountainous terrain near Benque Viejo del Carmen in the Cayo District, I couldn't resist noticing the charming similarities.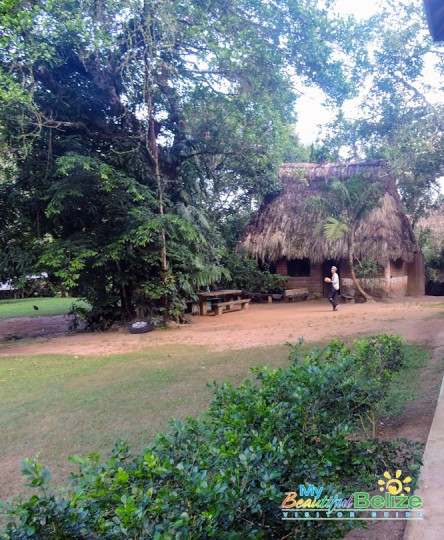 Upon our arrival we are greeted like family by owners Miriam and Jose Martinez, along with their lovely daughter and two younger brothers. This is obviously a working farm where these jungle settlers have been pioneering their rustic home for well over a decade. Miriam, who is originally from Germany, is quick to get us settled in to our rooms and we enjoy a view of the property from our second floor veranda. As I gaze around the compound I think, here we have Ma, Pa, the three kids, busy chickens in the yard, lazy dogs under the shade of massive trees and beautiful horses grazing nearby. But this picturesque setting is hardly on a prairie, especially not when there are monkeys and toucans in the trees!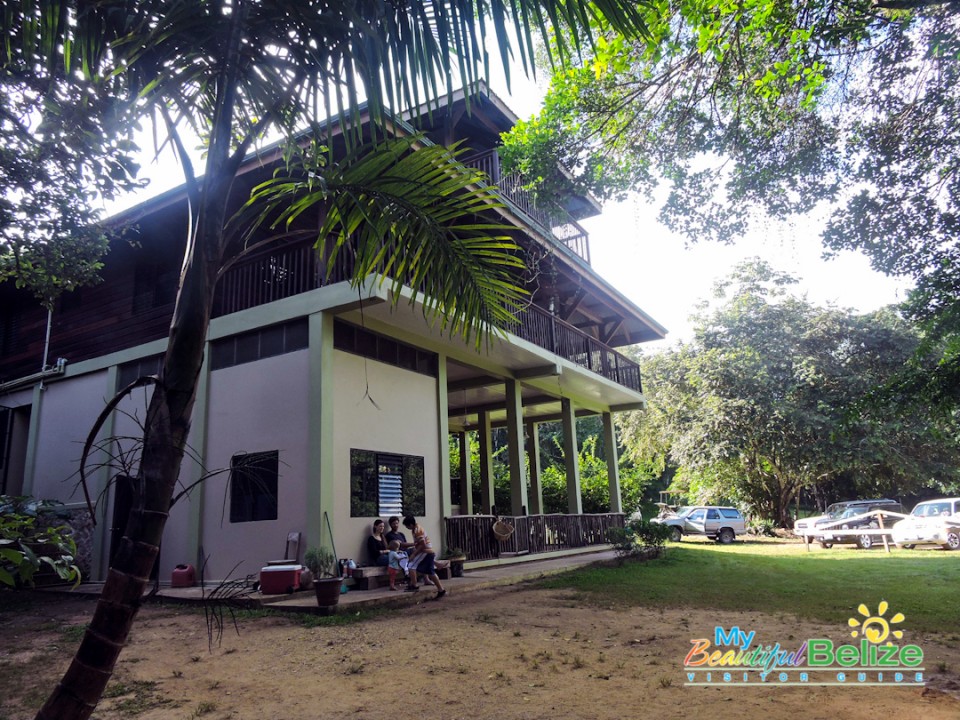 Martz Farms offers a few different accommodations, from newly finished garden rooms that are great for families and groups, to a private cabin and one super cool treehouse. The treehouse is located right next to a small, gurgling water fall, and the tree top abode is straight out of Swiss family Robinson. Hmmm, I'm really seeing the adventurous family theme trending here!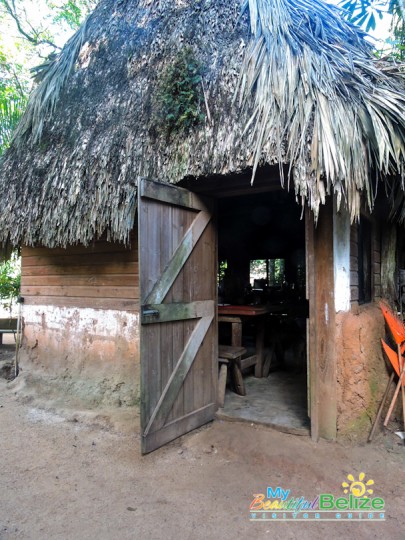 While staying at Martz Farms you have a variety of activities to choose from. Explore nearby Maya sites, discover mountain caves or play on the Macal River. How about horseback riding? The Martinez family are avid horse people, and they pride themselves on their herd and equipment. With Jose at the lead, explore the jungle, caves, un-restored Maya sites and mountain-top views all on horseback!
The most endearing part of this working farm is the family and their cozy kitchen, where we gather to take our meals around a large, solid table. Working under the warm glow of candle light (our guest rooms are the only ones on the property who have power) Miriam keeps conversation with us while cooking, and the kids wander in to join the chatter as well.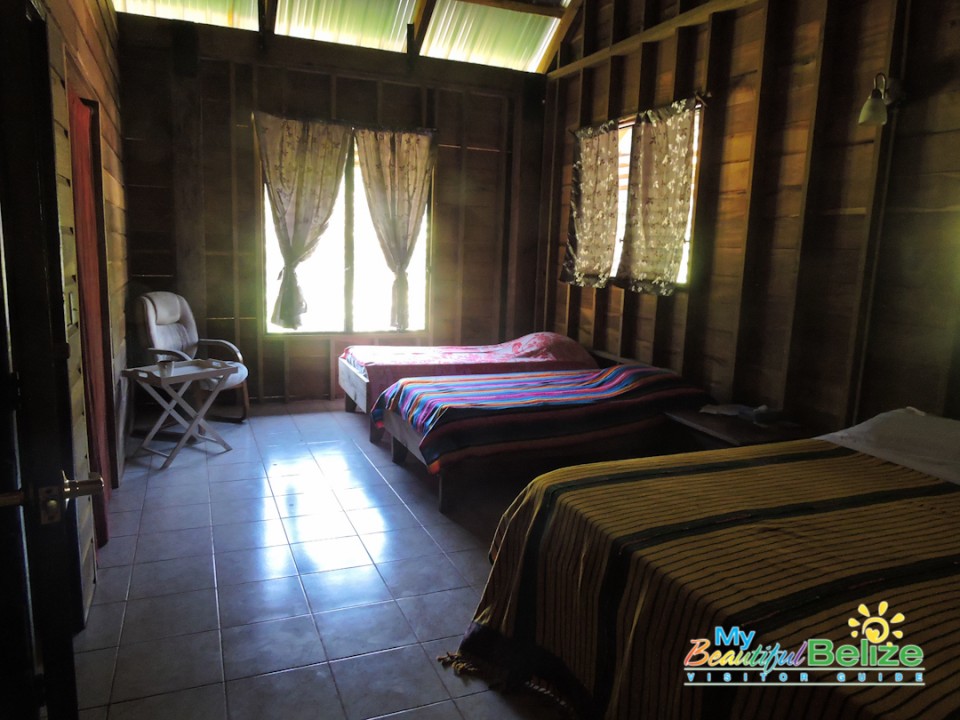 You'd think we'd been friends for years, so inviting is the setting. We share hearty meals, effortlessly created by the ever-adept Mama and visit into the evening around the family table, learning about the amazing life this family has crafted. Jose, a burly Belizean with a head full of unruly curls, graying beard and a mischievous twinkle in his eye surprises us by reciting his poetry. We are captivated by his enchanting prose as he passionately repeats from memory his many poems about life, love, challenges and the jungle that has been home all of his life. There is a serenity here that is immune the craziness of the outside world, and this family functions effortlessly within it.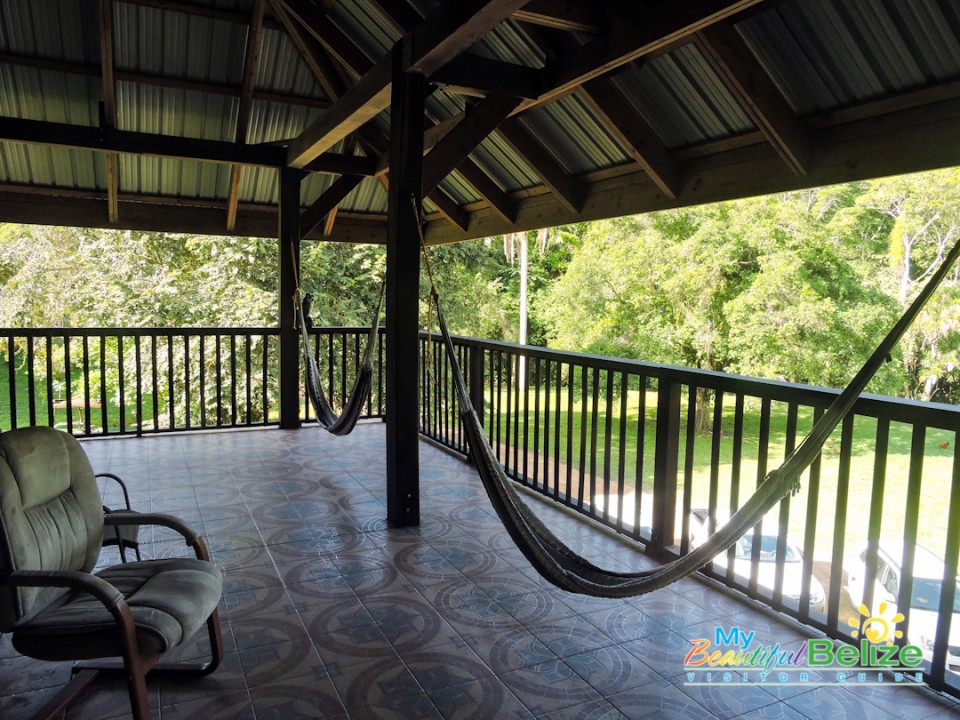 For guests staying at Martz Farms you will leave hopeful that you can take some of that serenity back home with you and inspired by the simplicity of life. Now the trick is preserving that spell once you return to the real world.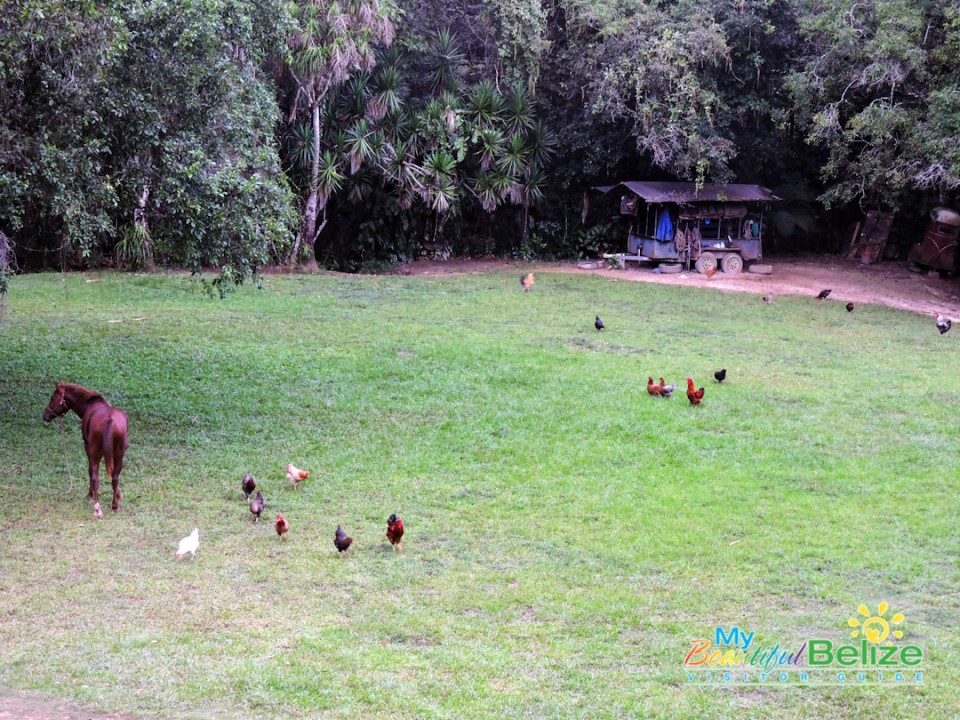 Coming Home
When I see the jungle,
I feel like I am just about to come home
For where I was, I could not hear the crickets, the owl,
the water and breeze.
Oh it is nice to be back in Belize.
Where I live back in the jungle with crickets and birds in the trees,
feeding and singing along with the breeze,
oh it is lovely here in Belize.
For where I was, the trees get looted, the water is polluted,
oh and the air, no it's not fair, for it is barely there.
This is where I was.
Now that I am here, everything is clear.
Now I can see this is where I want to be.
This truly is the land of the free,
where nature is blessed with plants,
animals and birds in the trees.
This is our little Belize.
Jose F. Martinez