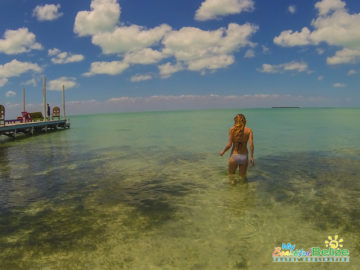 The leeward side of Ambergris Caye has become THE go-to place for white sandy beaches, transparent blue waters and cool beach bars that offer up delicious eats, tasty libations, great music and an expansive swimming area of shallow, crystal clear Caribbean water as far as the eye can see. Just years ago, this area was a "secret beach" that only a few lucky locals with hardy vehicles could reach and enjoy, but now, with a full access road, this not-so-secret beach is the ultimate playground for fun in the sun. New to the scene, and perfectly complimenting the area with their signature eclectic ethno-vibe, is Maruba Beach Klub.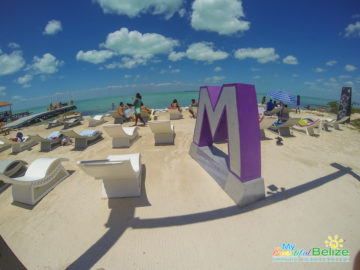 If the Maruba name sounds familiar, it should! This new beach klub is the brainchild of the super creative and fun sisters Alexandra and Franziska Nicholson from the renowned Maruba Resort Jungle Spa in Maskall Village in the Belize District and Kama Lounge (now closed) here in San Pedro. Replete with their flare for bright colors, bold patterns, lots of lounging space and flowing sheers, the stage is set with groovy techno beats pulsating in the background.
Half the fun of the Secret Beach destination is getting there! Located 6.5 miles north of San Pedro Town, the hour drive via golf cart is a scenic look at stunning reef views to the east and lush mangrove lagoons to the west. Wildlife such as birds, iguanas, and even crocodiles can be spotted along the way, and there are plenty of restaurants and bars to stop at if you get thirsty or hungry. For those us of who may not have the time to travel by road, or just want to get to Maruba Beach Klub ASAP they offer a boat shuttle (for a small fee) by reservation from town, which is a brilliant idea!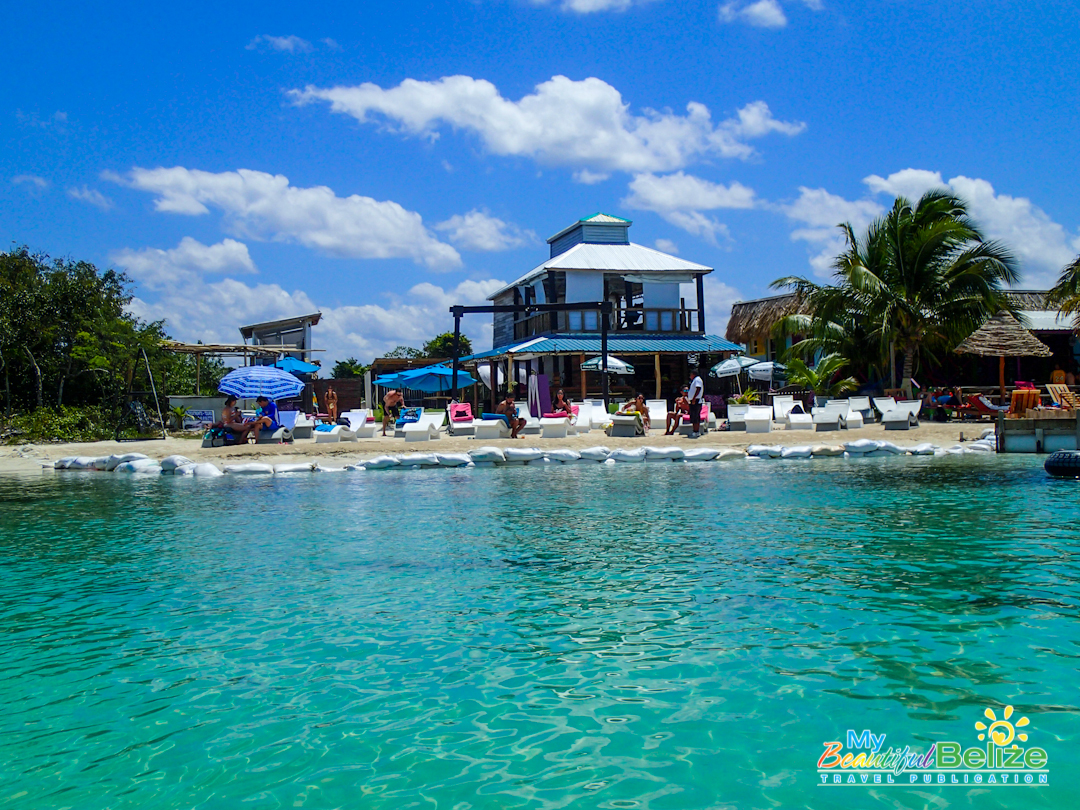 The 20-minute ride carries you along the lagoon side of the island where threads of white beaches are kissed by gorgeous blue waters.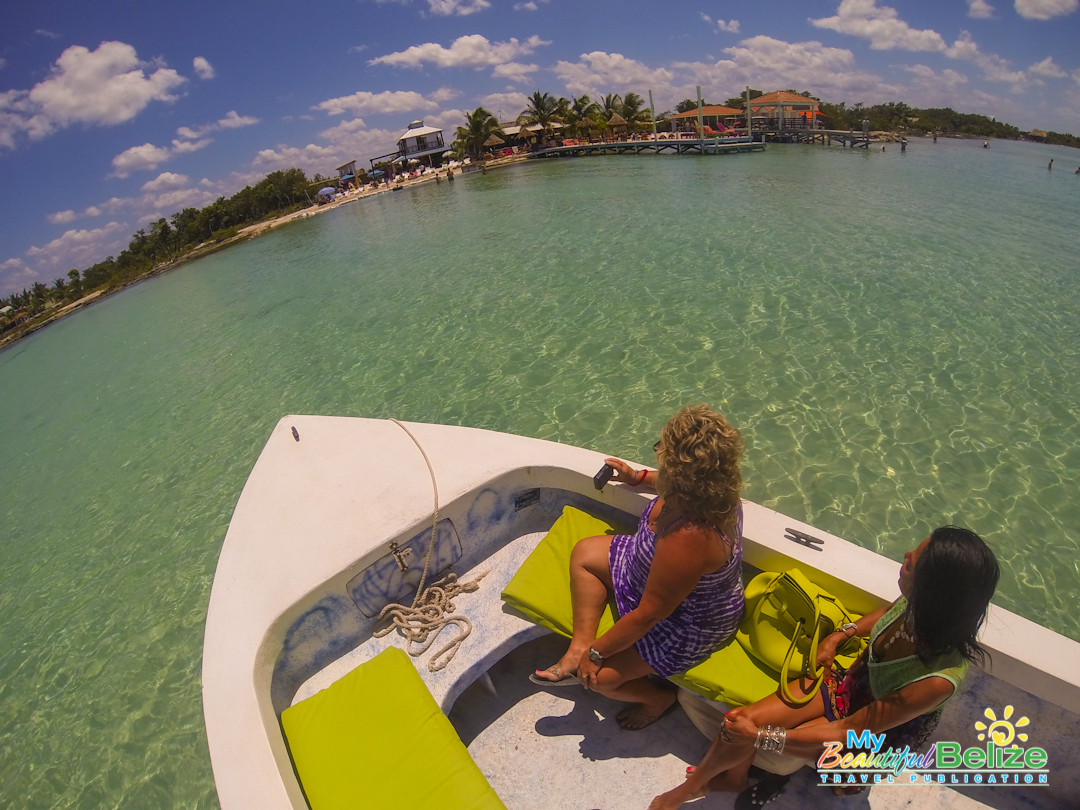 It's a part of Ambergris Caye that, until recently, many people haven't seen, and now the area has grown quite popular for beach barbeques and family recreation.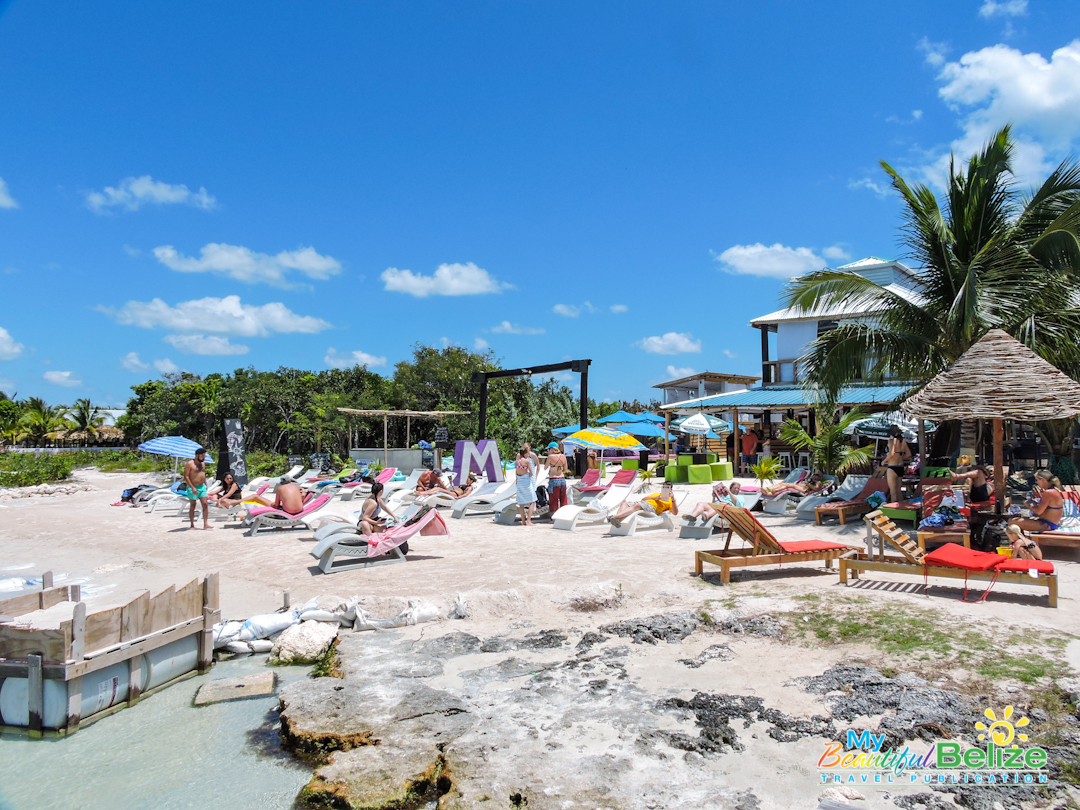 Of course, it's not just fabulous ambiance that is served at Maruba Beach Klub! Chef Victor Nal, who years ago started his career at the Maruba Resort Jungle Spa, is in command of the beach klub kitchen. In 2009 Chef Vic was awarded the Belize Tourism Board Chef of the Year at their annual Taste of Belize competition and his talent for taking local dishes to a whole new level continues to amaze even the most discerning palate.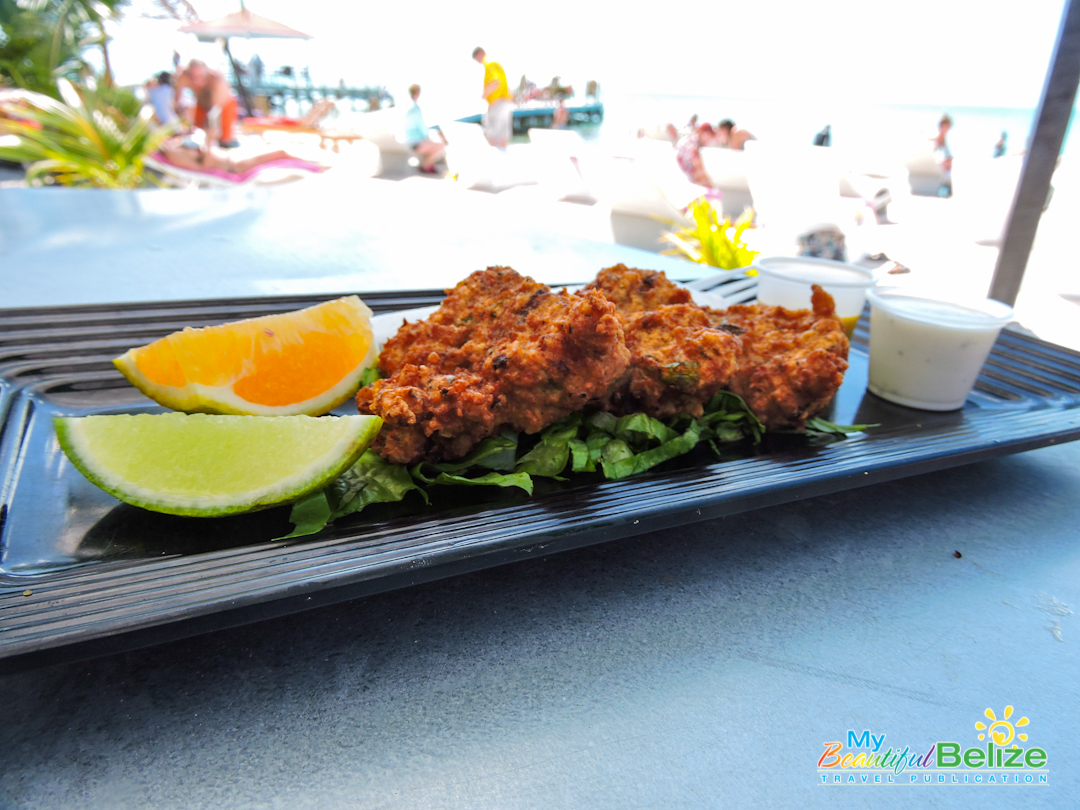 From fresh organic salads to wraps, quesadillas, burgers and spring rolls, this gastropub has something for everybody. And, talk about a new idea for a popular menu item, be sure to try their tempura-fried chicken fingers on a stick or their super flavorful conch fritters! With creative cocktails like Chocolate Coconut Mojitos, Craboo Coladas, and Mango-ritas, your taste buds will be doing a happy dance!
After sating your appetite, why not go for some blissful relaxation? Maruba is synonymous with pampering your very soul. Their spa salon is situated on an upper deck that overlooks the beach and is caressed with a cool breeze. Here you can choose from a variety of treatments and massages; life just doesn't get much better!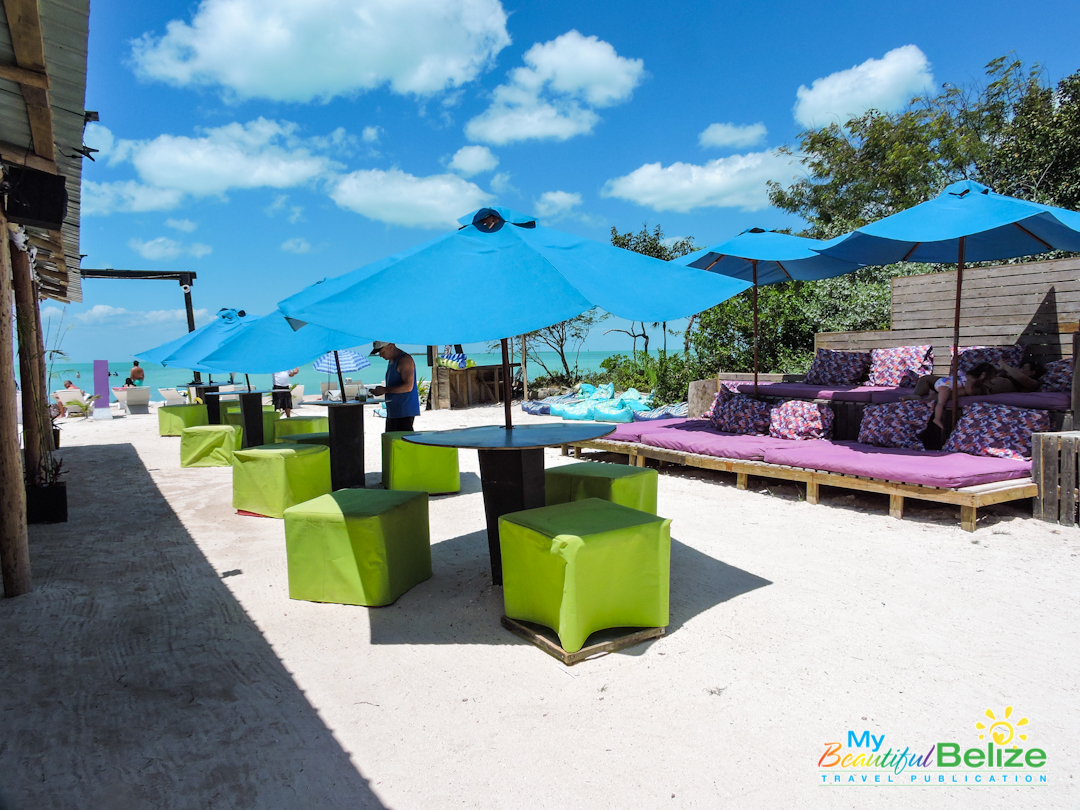 While enjoying your day, an attentive staff is happy to accommodate you, and they have fabulous floating bean bag chairs that you can rent by the hour. What a perfect way to lounge in the clear Caribbean waters! Maruba Beach Klub at Secret Beach is open every day until 5PM. To reserve a boat transfer call 610-3775/9 or visit their Facebook page for more information.