Vacationing as a family is always fun. Not only do you introduce your kids to a new country with a different culture, but you bond with your loved ones while escaping your normal routine. Belize is a great destination for family vacations, offering adventures for persons of all ages, be it on land or sea.
Of course, parents deserve some alone time while on vacation too! Romantic dinners, a couple's massage on the beach – there are ways to rekindle with your partner and disconnect from everything else! However, unless your nanny tagged along – or grandma and grandpa also came on vacation with you – getting that much deserved escape can be difficult.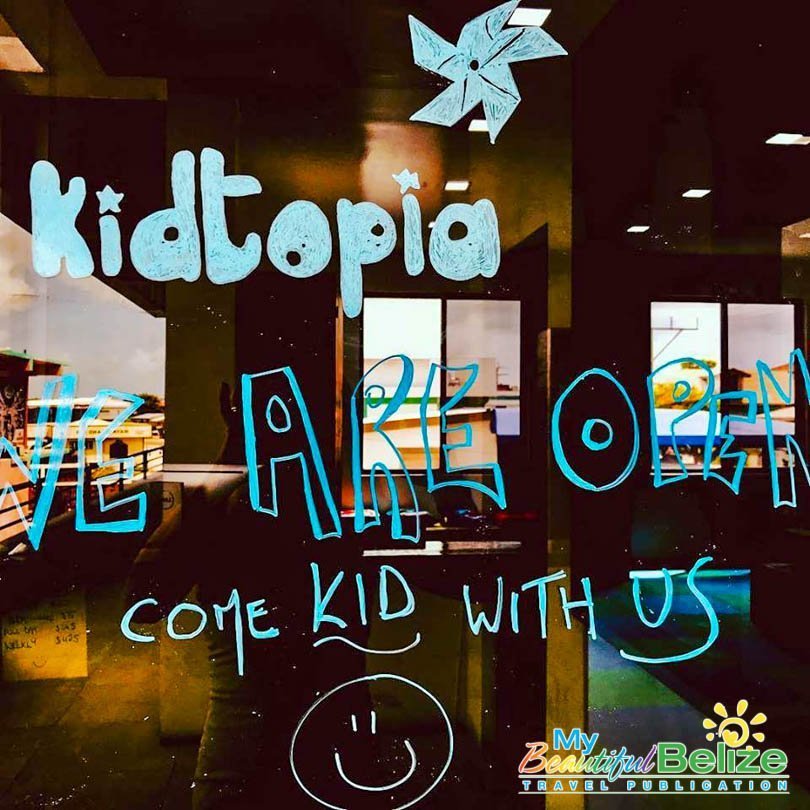 If you find yourself vacationing on Ambergris Caye, there is a great option: Kidtopia! The recently opened children's club offers a safe and fun option for parents to drop off their precious ones for an hour or two. Complete with playground area, arts and crafts station, kitchen, mini library, and video game station, Kidtopia offers a place for your children to just be kids and time to be with other children as well. With fun themed activities such as slime making and martial arts training, children will have a blast.
Kidtopia is located on the second floor of Sancas Realty Plaza (Unit #13) on Coconut Drive, downtown San Pedro Town. For just $20bz an hour, children ages 5 to 14 can be creative, entertained and catered to. Kidtopia opens Tuesdays through Saturdays from 10AM-7PM, and on Sundays from 12PM-5PM. For more information about Kidtopia you can call 633-2228, follow them on Facebook and Instagram, or email them at [email protected].