As Belizeans we know how to make the best of the little we have. And when it comes to food, sometimes the most unexpected eats are the most delicious of all. Pork is a staple in Belizean cuisine, and you best believe we eat every last edible bit of that pig. So what would you do with a pig head? I know what we would do: PORK HEAD CARNITAS!!Oh just thinking about it makes my mouth water. I love pork carnitas, especially as tacos.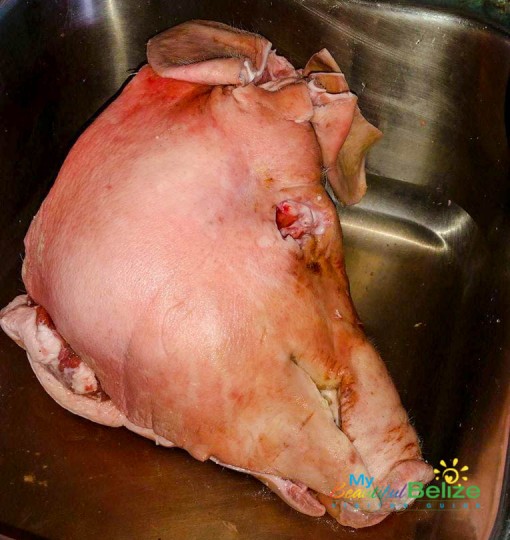 It's rather simple to make, but it takes quite some time. First of all you have to brine the head over night. Basically you put water in a large pot add lots of salt, about half a pound brown sugar, star anise, cloves, bay leaves, fresh crushed garlic, oregano leaves, and some cumin (please note: Belizeans rarely cook with precise measurements).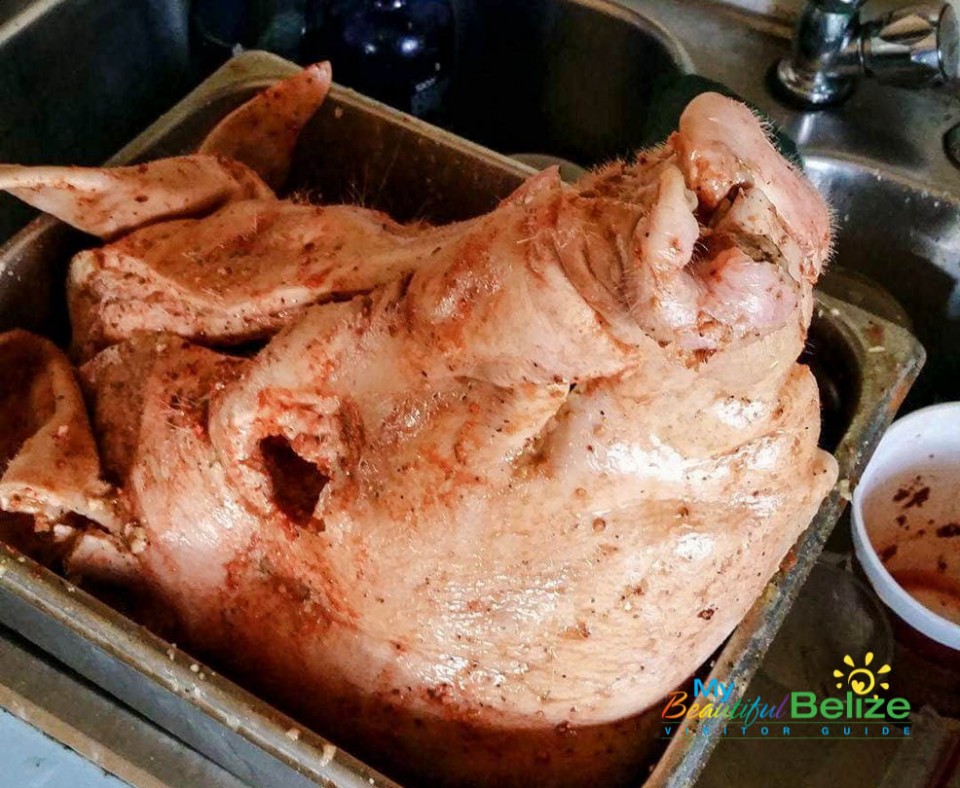 You then put the hog's head –split in half right down the middle – into the mixture, and add ice to the brine. You then put it in the refrigerator overnight.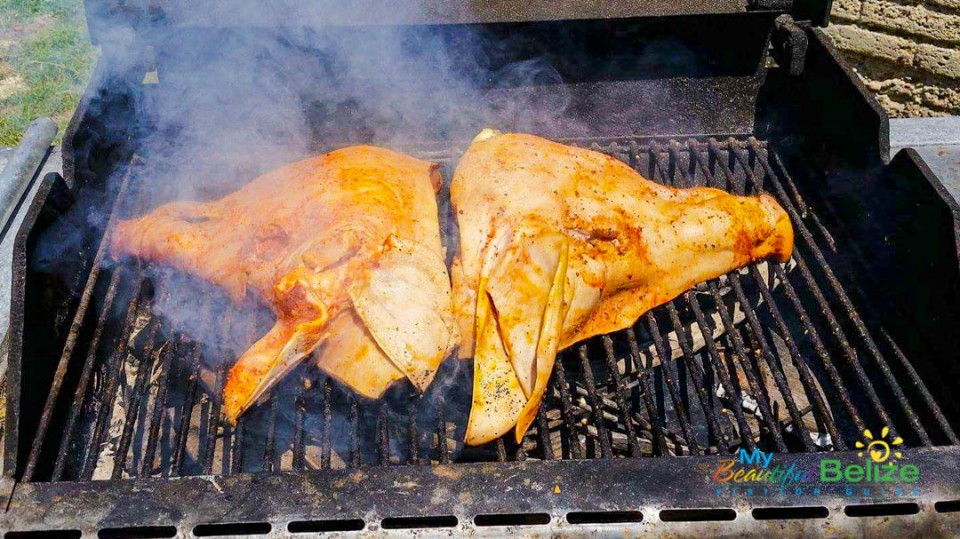 The following day is cooking time! Pull that head out of the brine give it a good rinse and then season it with salt, black pepper, beef consomme, ground oregano, cumin, garlic powder and onion powder. Oh! Don't forget about red recado, lots of it- it ain't Belizean carnitas if it's not seasoned with recado!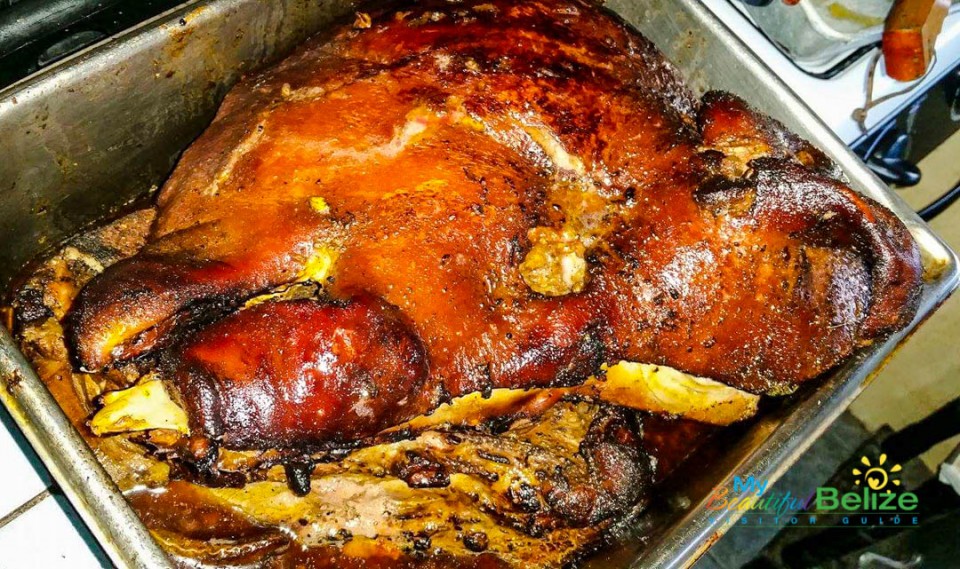 You then place the head over a charcoal grill and let it smoke for about 30 minutes. This not only starts to cook the meat but also gives it a nice smoky flavor.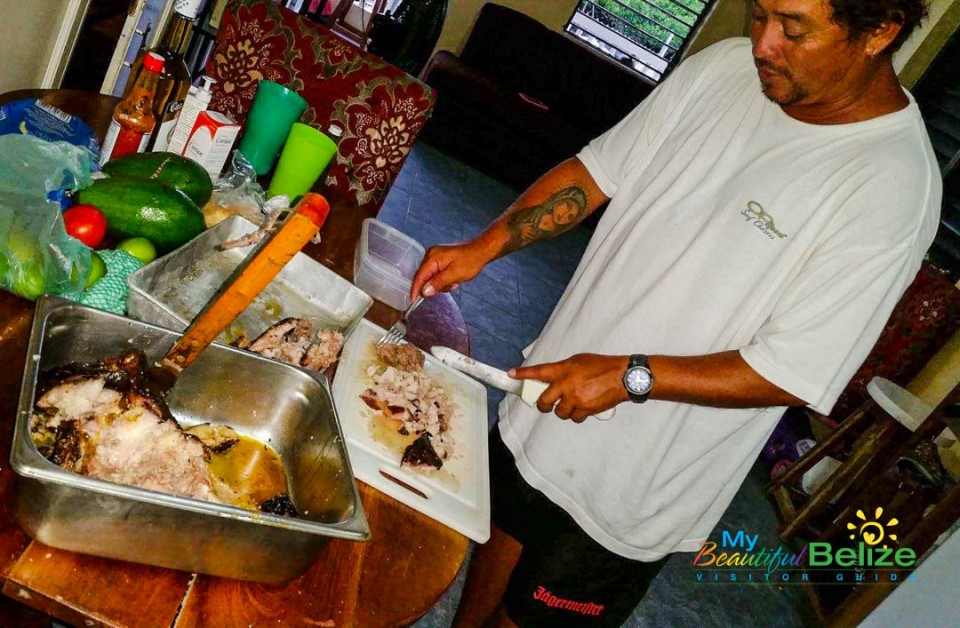 Finish it off in the oven baking on low heat for about two hours. Pull it out at the 120 minute mark and add some water to the pan, then stick it back in to bake for an additional hour on high heat. After the hour is up, pull it out and allow to cool.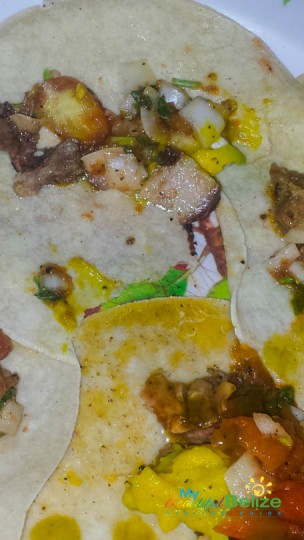 The next step is my favorites – because I get to steal some samples. It's time to slice and dice. Chop up all the meat (and fat) including ears and even the nostril. Once it's all chopped up, throw it back into the pan juices and put it to cook down on the stove top. You can add more seasoning to the mix if you like.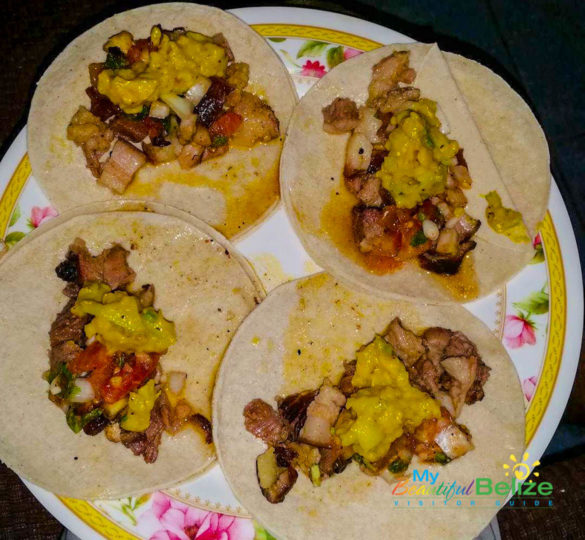 The meat is perfect in tacos, with some guacamole and a roasted tomato sauce. Mmmm, finger licking good!