Tilapia and Bird Festival Canoe Race
April 2, 2017 @ 1:30 pm

-

5:00 pm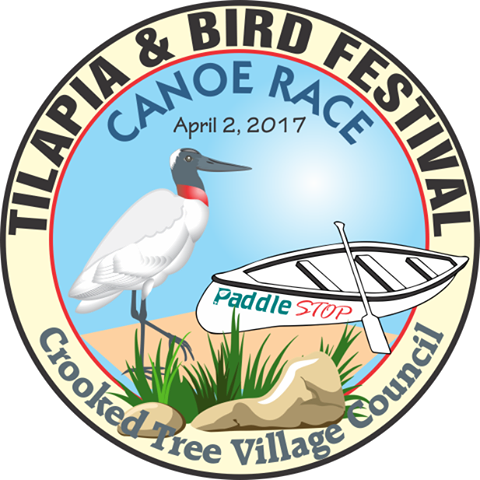 RACE DETAILS: Crooked Tree Tilapia and Bird Festival Canoe Race.
Location: Crooked Tree Lagoon
Type of Race: Around Buoys – 12 laps
Date: Sunday, April 02, 2017
Time: 1:30pm
Registration: FREE can register before race
Team Members: 2 persons
Categories: OPEN
Team Composition: Any combination below
– 1 Male and 1 Female
– 1 Male and 1 Junior (17 or less at date of race)
– 2 Juniors (if they feel they are up for the challenge)
ID required for Juniors
Prizes:
– 1st place -> $120 and medals
– 2nd place -> $100 and medals
– 3rd place -> $80 and medals
– 4th place -> $60
– 5th place -> $50
– 6th place -> $40
LIFE JACKETS / PFD Required!
This race is apart of the activities for the Tilapia and Bird Festival being hosted in Crooked Tree. The prizes are courtesy the Crooked Tree Village Council. The Festival is held over two days April 1st and 2nd.
If you have any questions, please feel free to comment below! Thank you!
Event Navigation