It can be described as a diver's paradise and a snorkeler's dream. What is it I'm speaking of you may ask? The Great Blue Hole of course!
The Blue Hole is worshipped by many for its splendid aura and breathtaking sights. The 410 ft deep submarine sinkhole rests peacefully in the midst of Lighthouse Atoll, its body of deep blue waters perfectly encircled by layers and layers of striking corals, stalactites and stalagmites. The site boasts diversity as it not only attracts underwater (dive) enthusiasts but also embraces those seeking an equally exciting adventure via snorkelling.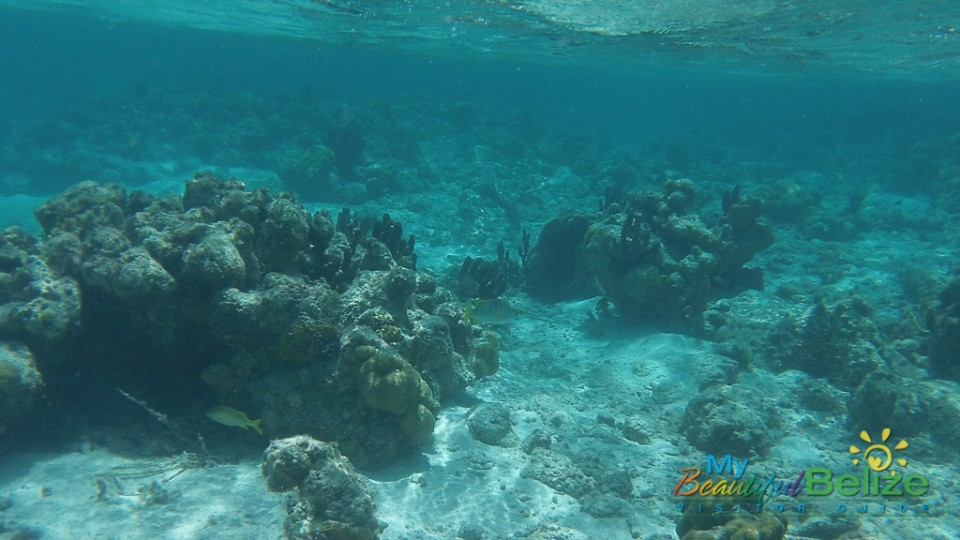 Geared up and ready to take the plunge, I was once again on another adventure with the boys from Amigos del Mar, whose dock we had left at 6AM sharp. Our group consisted of about thirty of divers and snorkellers, who were ready to experience one of the greatest wonders of the world. It was a full day tour package divided into three adventures. The first stop, Lighthouse Atoll, was some 60 miles off the coast of Ambergris Caye and is also where the Blue Hole itself is located. After being briefed and instructed on the bottom deck of the 2 deck vessel Papa Changa, the scuba divers took the plunge, one by one, straight into the surface waters of the abyss, slowly descending the deep blue. We the snorkellers followed,  graciously gliding atop the infamous body of water. What to see one may ask? Oh the possibilities seem endless. From a wide array of natural formations, corals such as sea sponges, fans and gorgonians, schools of colorful fish, rays, and sharks, these waters are sure to have something splendid in store for those that take the plunge.

Our second stop was at Half Moon Caye where snorkellers would be exploring, while the divers stayed aboard the vessel as they headed to their second dive a bit off the coast. We snorkelled the perimeters of the caye's beautiful crystalline waters, yards of green sea grass beds anxiously awaiting to feed sea turtles. We snorkelled over jelly fish farms and need I say while I was a bit nervous seeing these jellies upside down, tentacles exposed! Seeing them by the multitude surely made for a magnificent sight. Seeing a reef shark emerge from its cave as it swam right pass an easily outsized petite 5' figure (me), was the most remarkable part of this trip- the cherry that topped my Fun-day, if you will!


As a day filled of any water activity is sure to work up an appetite, this one also , followed that protocol. But man, were we covered! After drying off, we were led to a picnic style lunch where we were joined by the divers (who I'm sure smelled lunch from underwater). The group mingled, sharing the amazing tales of what each had experienced, as we enjoyed our lunch (rice and beans, which was served with stewed chicken, and potato salad and fresh fruits with coconut pie for dessert). After lunch, it was a choice to tour the Boobie Bird Sanctuary. However, I decided to take a tour of the opposite side of the island. All along the shore I could see flags, which I learned signaled turtle nest locations. The picturesque beach was filled with pieces of broken coral and rocks, and a little way down that very same beach, a huge aged chunk of rusted metal. I later learned, that rusted relic was the old lighthouse that guided many boats safely ashore; That's before Tropical Storm Matthew wreaked havoc on this tranquil caye in 2010. This was a glorious scene- the footprints of history right before my very eyes.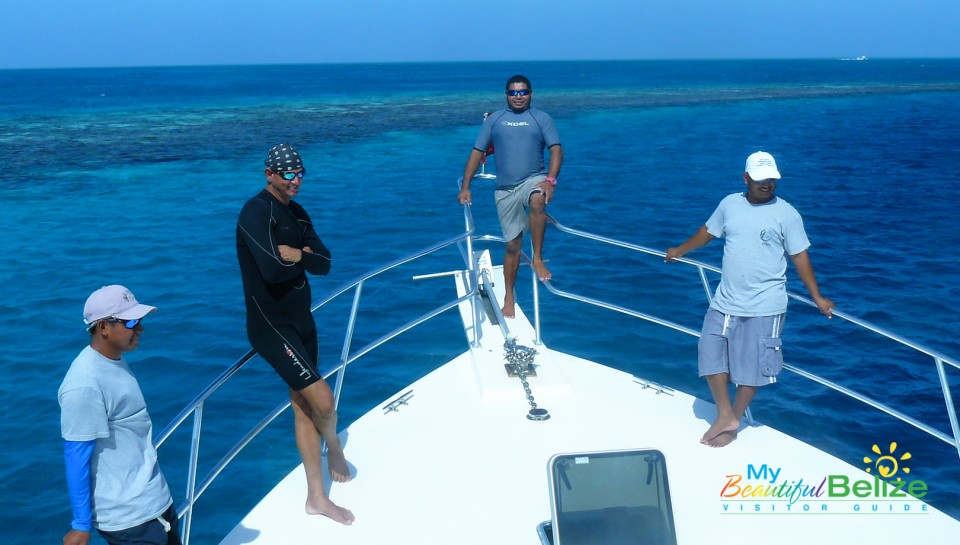 As our second stop came to a wrap, we were off to our third and final destination, the Aquarium. This destination truly lived up to its name. Jumping into this was like really diving into an aquarium that was filled with almost every species of fish and coral there was to see. Many fish that would normally be unseen or hidden in other parts of the reef were more visible here at The Aquarium. We swam through the bubbly waters, mesmerized by the schools of parrot fish, black coral, lace corals, sea fans, barracudas and much more. It was beautiful. We never tire of saying that word, especially since we get to live it on a day to day basis. I can certainly understand the draw to this dive/snorkel spot- and to think I live here!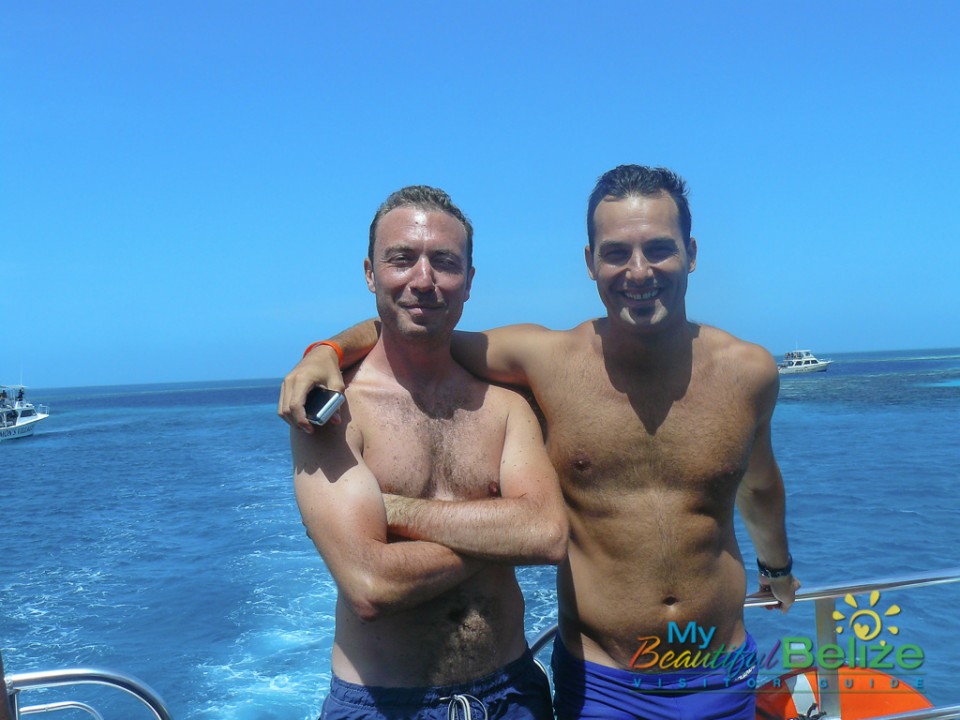 With the informative guides from Amigos del Mar, my first Blue Hole trip was certainly a memorable one. Not only did I get to snorkel the Blue Hole, but I have once again reaffirmed my decision to one day (soon) dive it as well. Two thumbs up for the Great Blue Hole and five stars for Amigos del Mar!
Two-thumbs up for The Great Blue Hole- Five stars for Amigos del Mar!