When visiting Ambergris Caye it is always fun to explore the area and check out some of the resorts that make the island one of the leading tourist destinations in the world. Many of these resorts have attractive features such as impressive swimming pools, bars and first class restaurants that their guests have the privilege of enjoying. While most of them welcome the public to their eating and drinking establishments, few offer their other amenities to the general public. For those who want the full beach-side resort experience, without having to stay there, Captain Morgan's is happy to allow you pool and beach access while enjoying their water toys (kayaks, paddle boards etc.) as long as you are a bar and/or restaurant patron. That sounds easy enough! Let's play!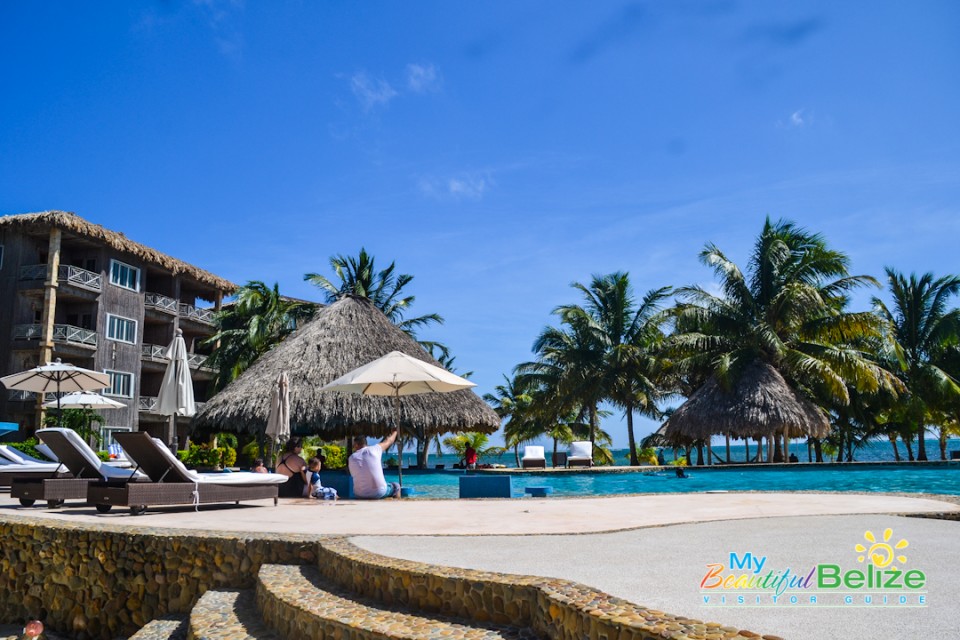 Located just 3.5 miles north of San Pedro Town, Captain Morgan's is an easy golf cart drive (especially now that the road north of the Boca del Rio Bridge is being paved) or a short water taxi ride. If you have a party of six or more you can even arrange for a Captain Morgan's boat to come and pick you up! How's that for accommodating?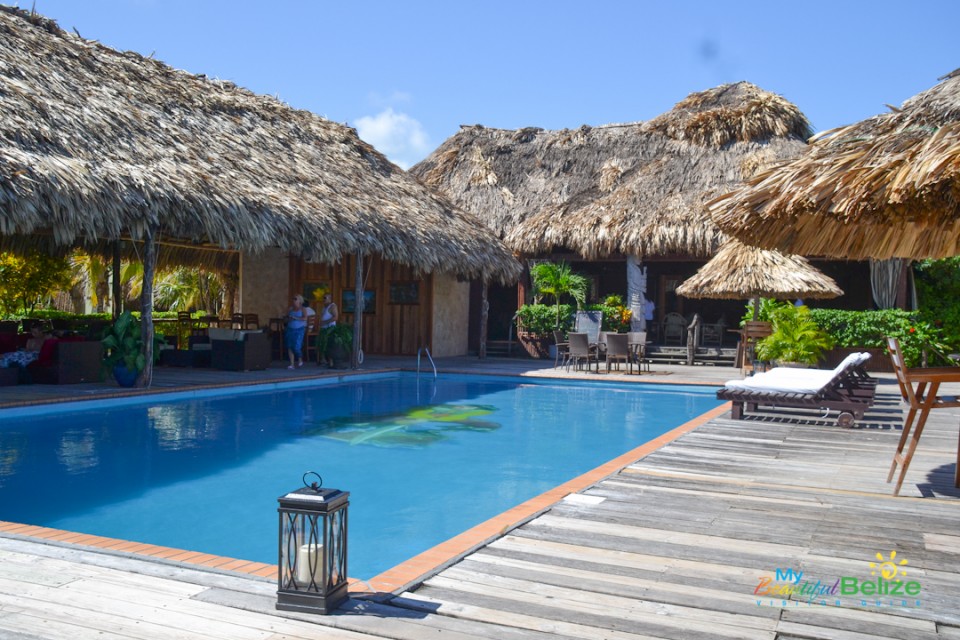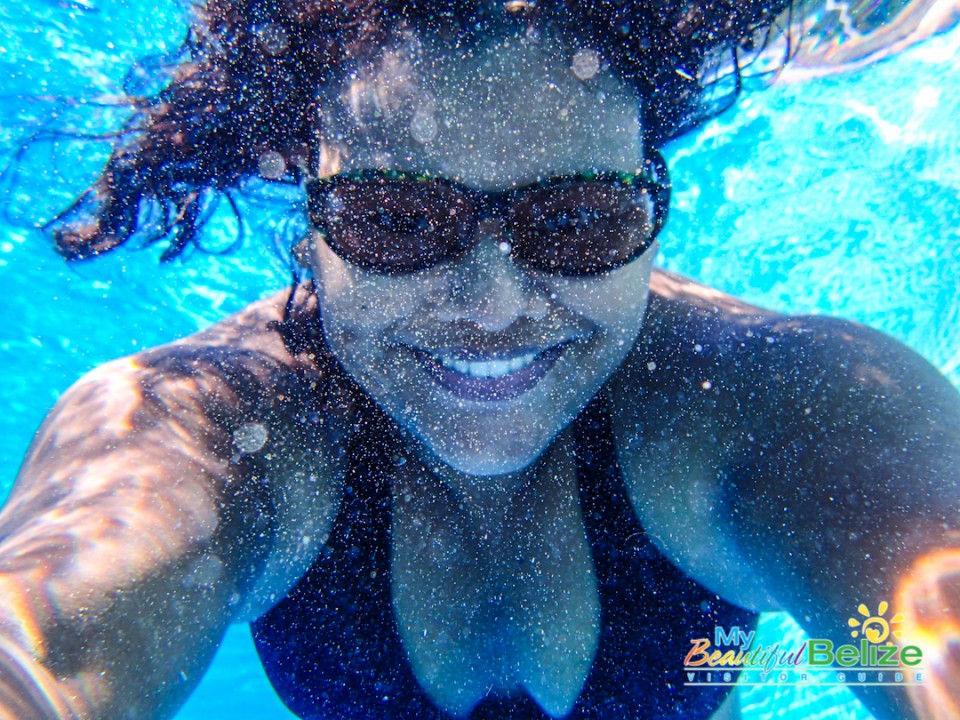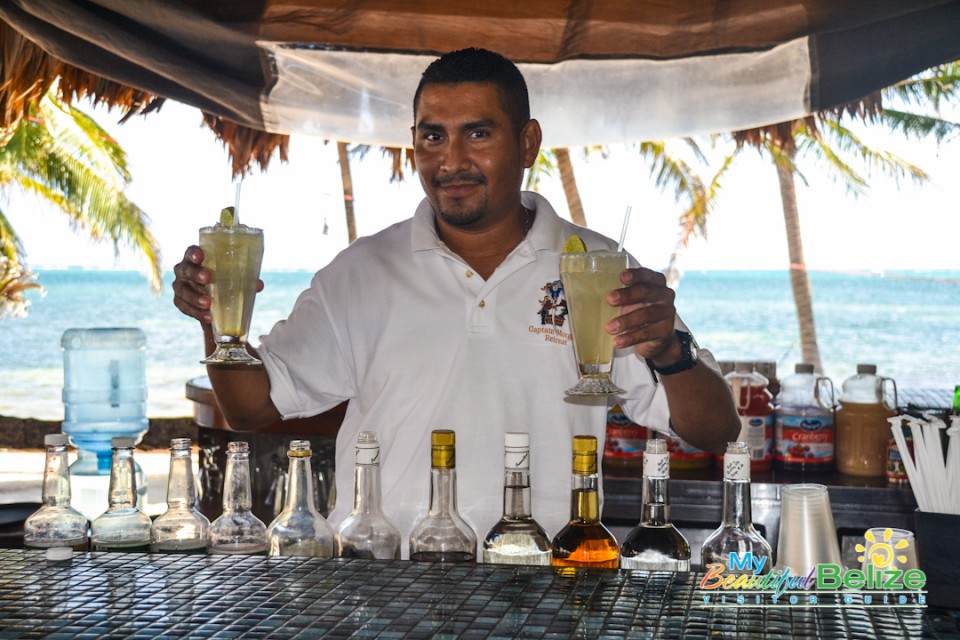 The island vibe is in full force at their common area, where one of their three freshwater pools is located with their poolside palapa bar and comfy seating area complete with widescreen TV's. With a fantastic view of the beach, it's the perfect place to hang out for an afternoon of food, drinks, swimming, sunning and maybe catching that big football game you've been looking forward to.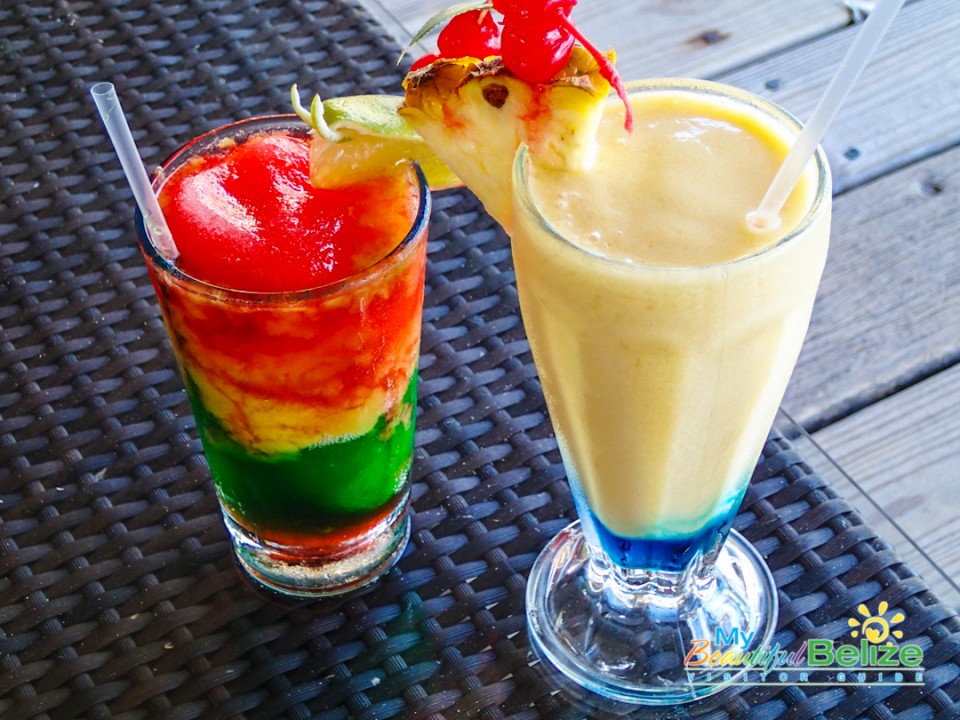 Everyday the bar offers tasty drink specials like yummy Three-layered Margaritas or tropical Mango Daiquiris, and their super friendly bartenders are always happy to mix up whatever it is you're thirsty for. Their poolside restaurant serves up a great breakfast, lunch and dinner, with the lunch menu especially fun to enjoy around the pool or under the palapa. Sunday is barbeque day, and you can indulge in finger-lickin' good chicken or pork chop BBQ served with a yummy side of beans and a tortilla. New on their menu is a fried calamari burger that is a scrumptious treat for the taste buds and served with crispy French fries. Of course their lunch menu offers many favorites, like burgers, salads and local cuisine.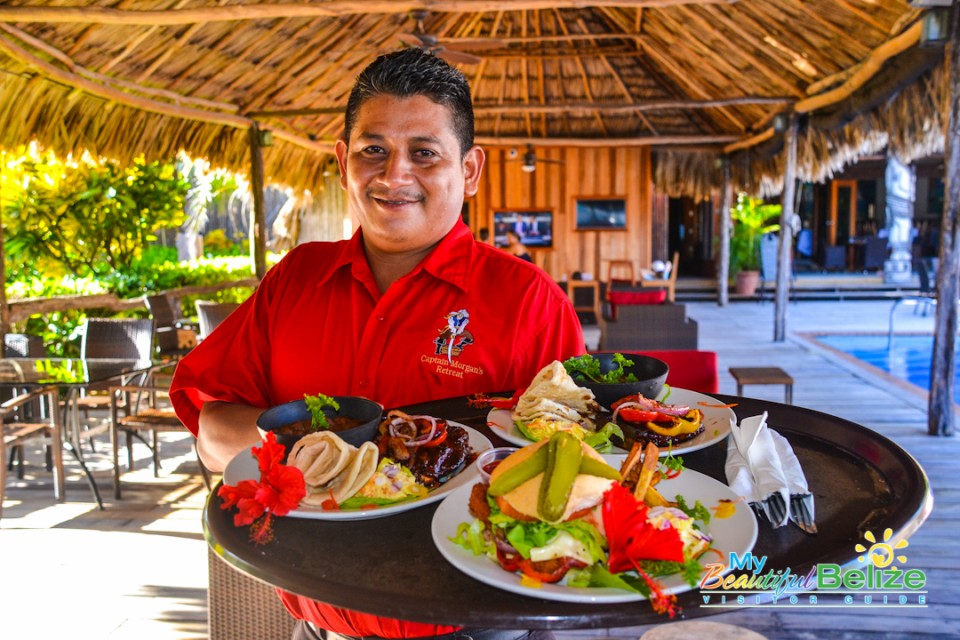 After spending some quality time in one of the hammocks or lounges on the beach, or venturing out on their complimentary kayaks or paddle boards, perhaps it's time for a little pampering?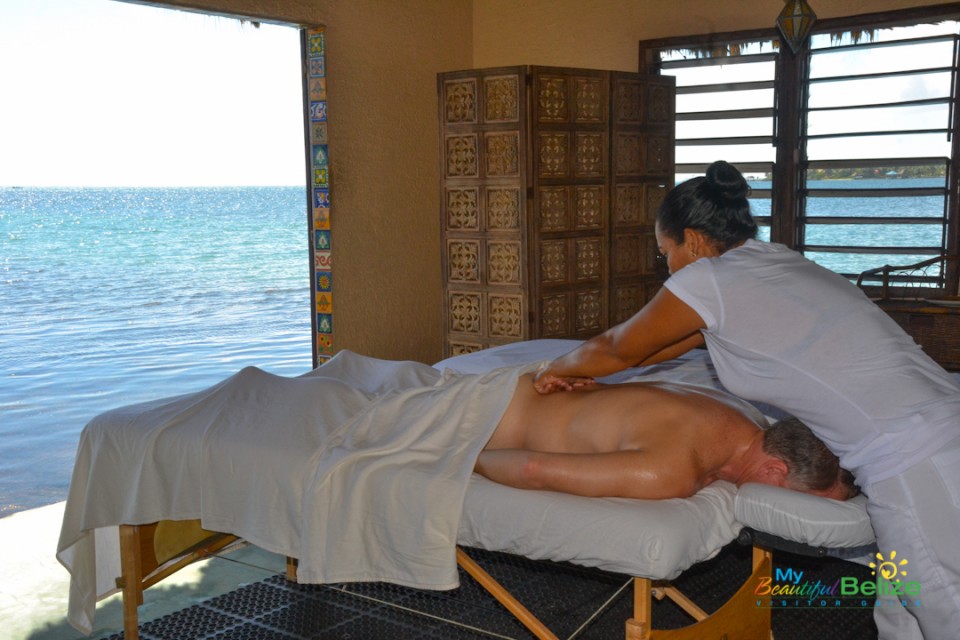 Why not book a massage at Captain Morgan's waterfront Sundari Spa? Now there's the ultimate in relaxation and the perfect end to a day of playing at the resort!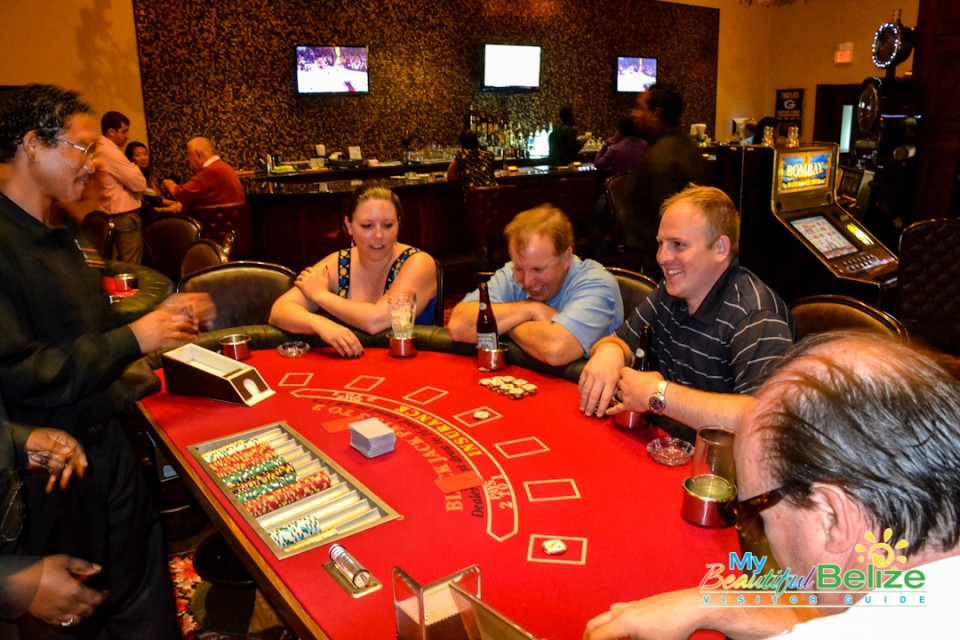 Night life at Captain Morgan's is equally as fun and many enjoy an evening of dinner and gambling at Captains Casino. Free boat transportation from town is offered to casino patrons, so getting there couldn't be easier!
Be it an afternoon of fun in the sun with a scrumptious lunch at Captain Morgan's, or a night out at Captains Casino, you are certain to receive a warm welcome and the best in island hospitality. For more information about Captain Morgan's Resort visit their website at www.captainmorgans.com.