Can falling in love with a place be compared to falling in love with a person? If you are able to look beyond the beautiful waters and fancy resorts and actually embrace a place for all that it is AND all that it isn't, when you focus on how it makes you feel instead of what you can see, then yes, I guess it is like falling in love. And Ambergris Caye has many loves whom she welcomes time and again in her warm embrace. Despite her flaws and growing pains, she's managed to capture the hearts of so many who cannot fathom a year without a taste of her. Those visitors have ensured that for the second year in a row, Ambergris Caye is ranked #1 Island in the World on TripAdvisor®! Now that's love!
She welcomes first time visitors with her charismatic charm, stealing the hearts of many who remain faithful by returning every year. Some have even stepped up the commitment; making her their home away from home. Ambergris Caye means family and friendships cemented from the first smile and 'hello'.
Wanting to find out why our visitors have chosen to make Ambergris Caye 'home away from home', we took to the streets to ask. Our friends did not let us down, sharing their reasons why Ambergris Caye has earned this title yet again.
Early Settler
Yvonne Temsik, Colorado (USA)
"Well first of all it's the natural beauty, everything from the beaches, the reef and the waters that makes this place remarkable and then there's the hospitality of the local people." When Yvonne first visited the island in 1976, she immediately appreciated it for its 'pristine nature which was untarnished by development.' Yvonne and her family spent time on the island annually. She now lives here several months out of the year with her daughter who too, has decided to make Ambergris her home.
Repeat Revelers
Colin & Laura Gage, Kansas City (USA)

"My wife Laura and I live in Kansas City, a good ways from salt water. Actually, about as far from salt water as you can get in North America. In the early years of our marriage, we sought it out in the Mexican Yucatan, enjoying Cozumel, Playa del Carmen, Tulum and Xpu-ha, even weathering the Force 5 Hurricane Gilbert in 1988. But life and work intervened and, for many years, we only saw an ocean as a by-product of an occasional conference in Florida or California. Fun was had, of course, because we are good at fun, but we missed the west Caribbean vibe. Then a friend mentioned that her sister and brother-in-law owned a condo on Ambergris Caye (AC) off the coast of Belize and that we could get a "friends of the owner" discount if we were interested in checking it out. We were.
That was in 2005. We just returned from our twelfth visit. We like it there. A lot. For me, trying to describe AC is like an optimist trying to explain why his glass is always half-full. For all of its third-world growing pains, Belize has energy, an infectious spirit that quickly makes the willing guest feel at home. We knew from that first few hours on the island that we would return. And the ensuing years have made us realize that we have two homes…one where we live and then Ambergris Caye, where we go to remember why.
Diversity is a catch-phrase these days, but on Ambergris Caye, it is the environment, the wildlife, the people, the weather, the way. Even the shades of blue, white, and green in the water, the sky and the jungle are diverse. We still marvel at how much the island has changed us…I smile more there. We are often asked if we will move to Belize. No, we will not, but we carry Belize with us every day and always will. We have made friends and memories that enrich our souls. And isn't that really where we live?
Repeat revelers who put a ring on it
Lydia Langston-Nall & Bobby Nall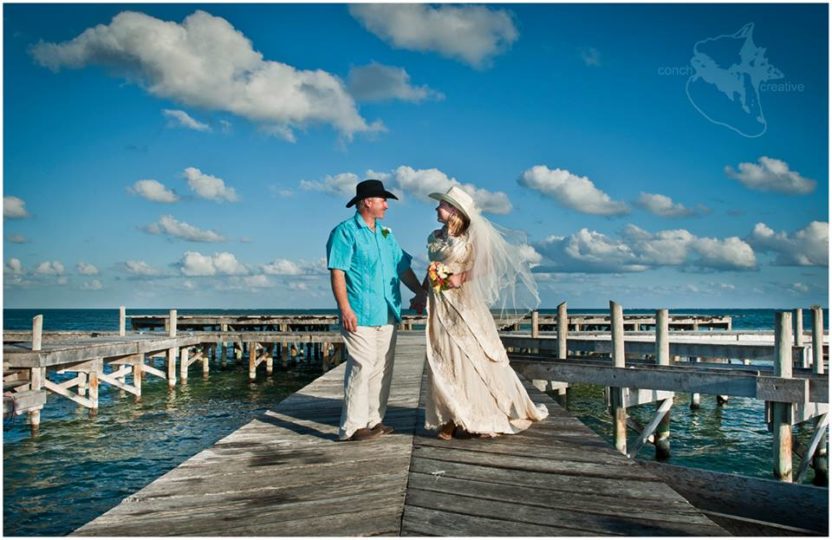 So many couples choose to get married in Belize, opting for a beautiful tropical beach wedding. One such bride was Lydia Langston-Nall, who married her sweetie Bobby Nall on February 16, 2014. "Even though we had made it legal in Texas on January 18th in front of family and friends at a friend's ranch, I had always dreamed of a beach wedding in San Pedro. I fell in love with San Pedro in 2006 when I first came to visit. It was the people that kept me coming back. It also didn't hurt that a view to die for was included! When I told Bobby what I wanted to do, he was all for it. Now he is hooked on San Pedro as much as I am. So I don't think I will have to worry about not coming back!"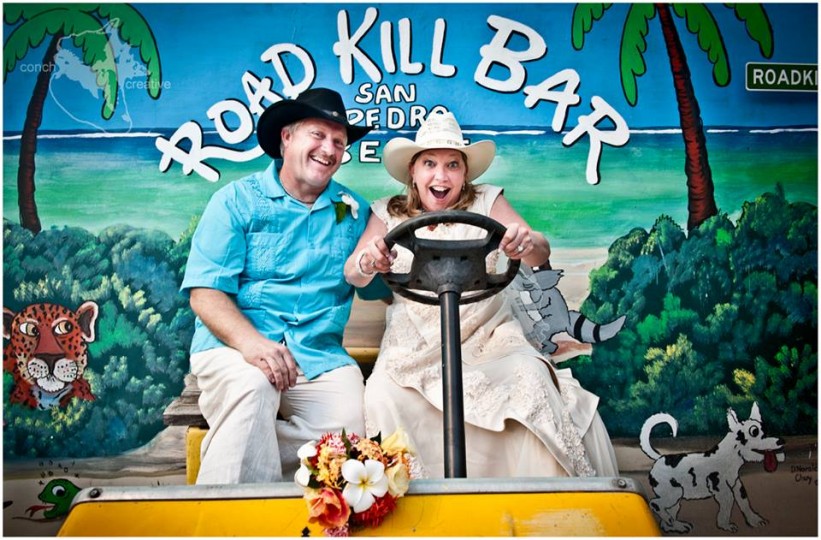 First Timers
DJ and Natalie Emert, Indiana (USA)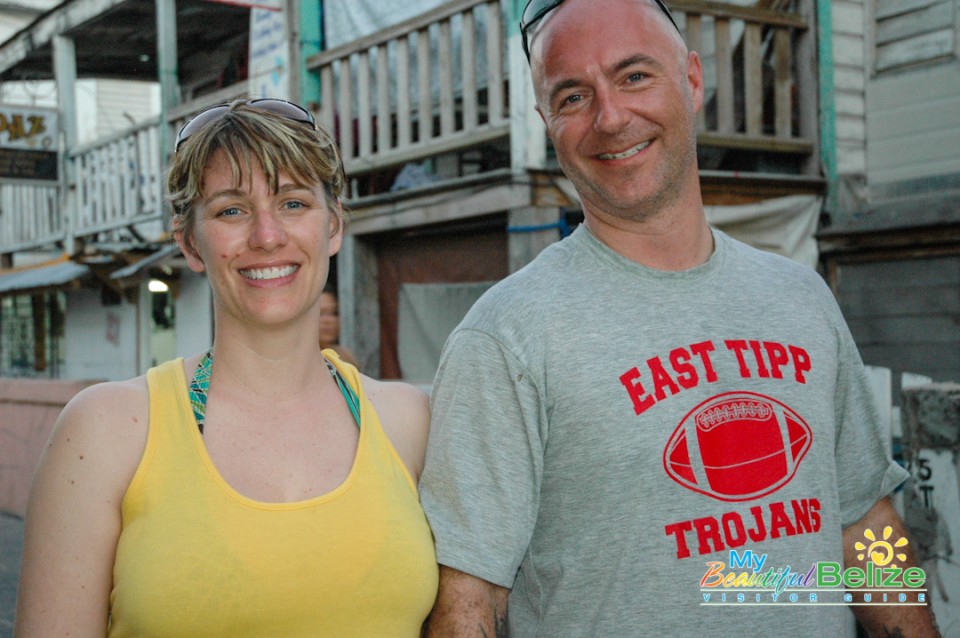 "Love it! It's our first time and we have not been disappointed. We're already planning our second trip back, so we can bring along the kids."
Ted Svereckis, Michigan (USA)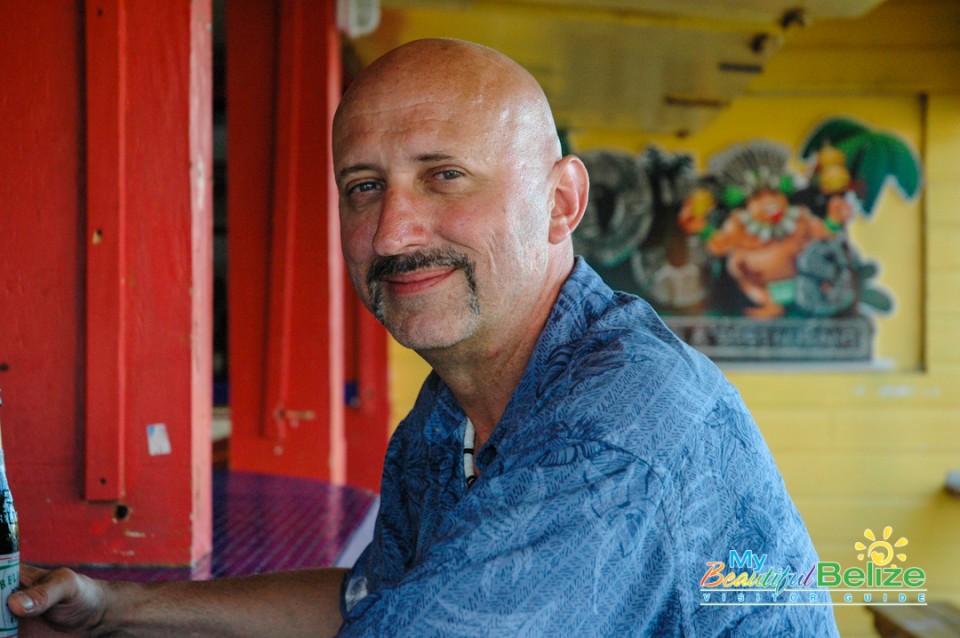 "It's not commercialized," says first timer Ted. "It's a humble place and the people are so friendly."
Hooked for good
Lyle Kitt, Idaho (USA)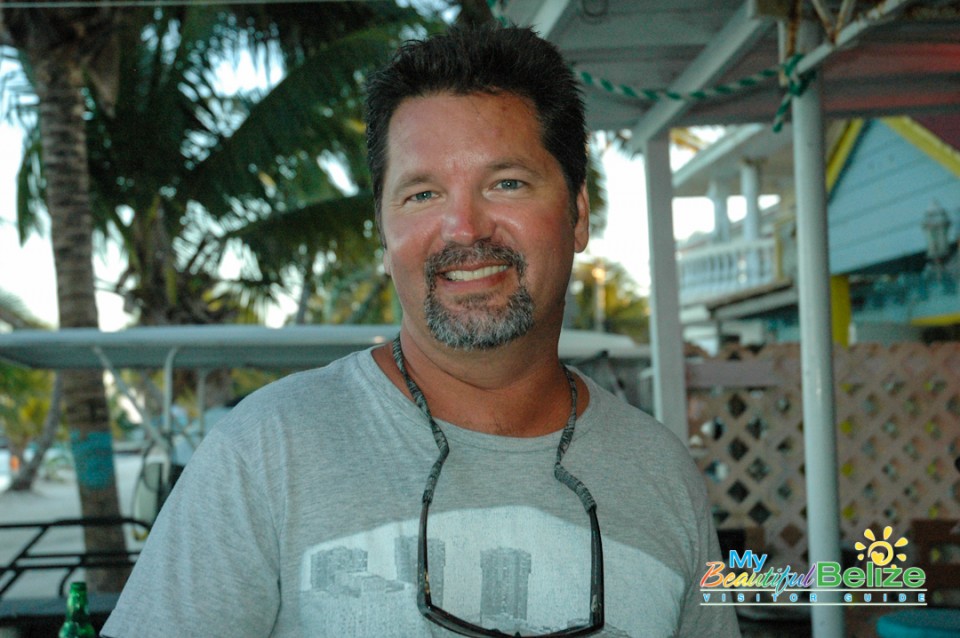 "It's all about the REEF! I love the reef and Shark Ray Alley. Diving and snorkeling is what it's all about. I've been living here for six months now and I've been on several sunset cruises, where we BBQ our day's catch. I love it!"
The Welcoming Committee
Trevor Del Valle, Ambergris Caye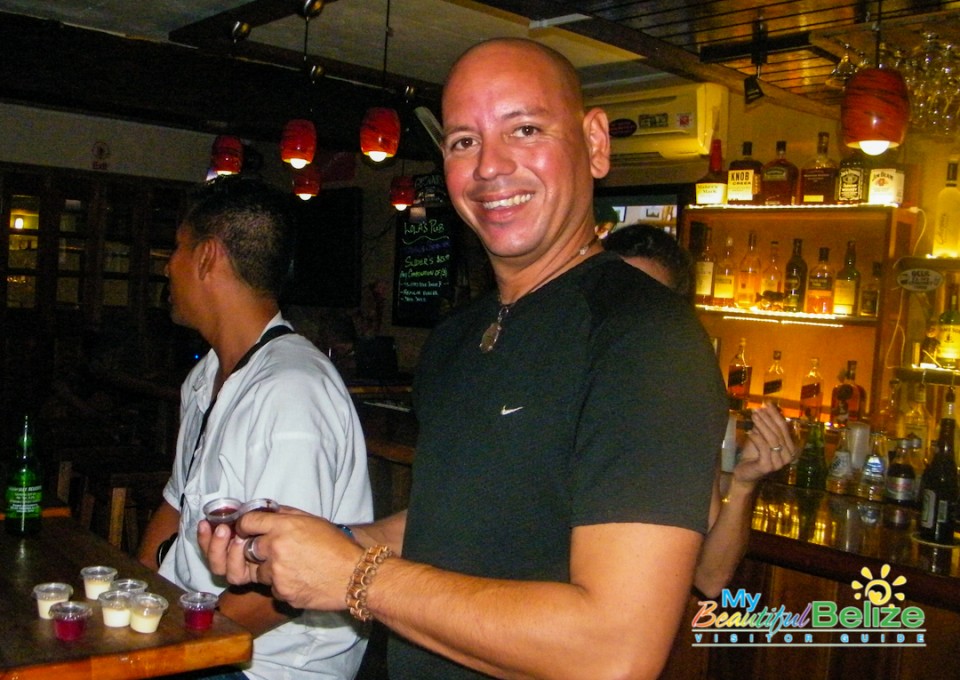 "I've noticed that we are a huge part of creating the experience for visitors. I treat people (visitors) the way I want to be treated, I recommend places I eat at, introduce them to people and places I like. I want them to experience and enjoy my home."