In Belize, you can find all kinds of eateries: from upscale restaurants to a lady selling tamales out of a bucket in the side of the street. It's often the hole-in-the-wall type of diners that encompass this country's melting pot of cultures, and these are the places where you find the true tastes of Belize. On a trip down south, I found such unique restaurant; a small café off the beaten path serving up real good food.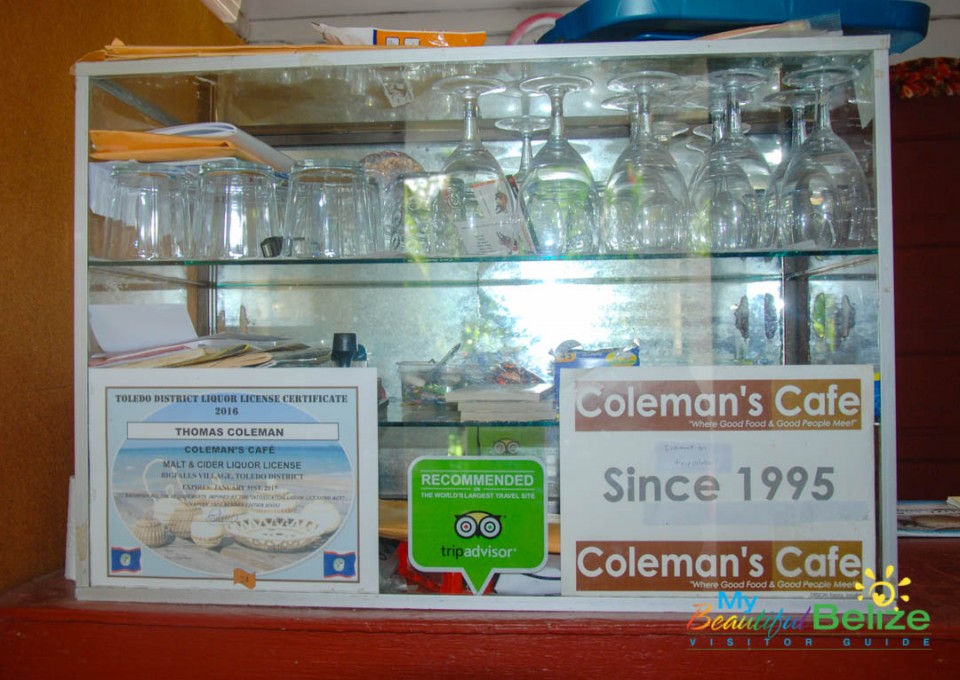 Coleman's Café is not your ordinary restaurant. Located at the entrance to Rice Mill, Big Falls in the Toledo District, Coleman's offers home cooked meals, drinks and second to none hospitality to everyone, from local residents to missionaries and even tourists visiting nearby attractions. Founded in 1995, Coleman's is the oldest establishment in Toledo.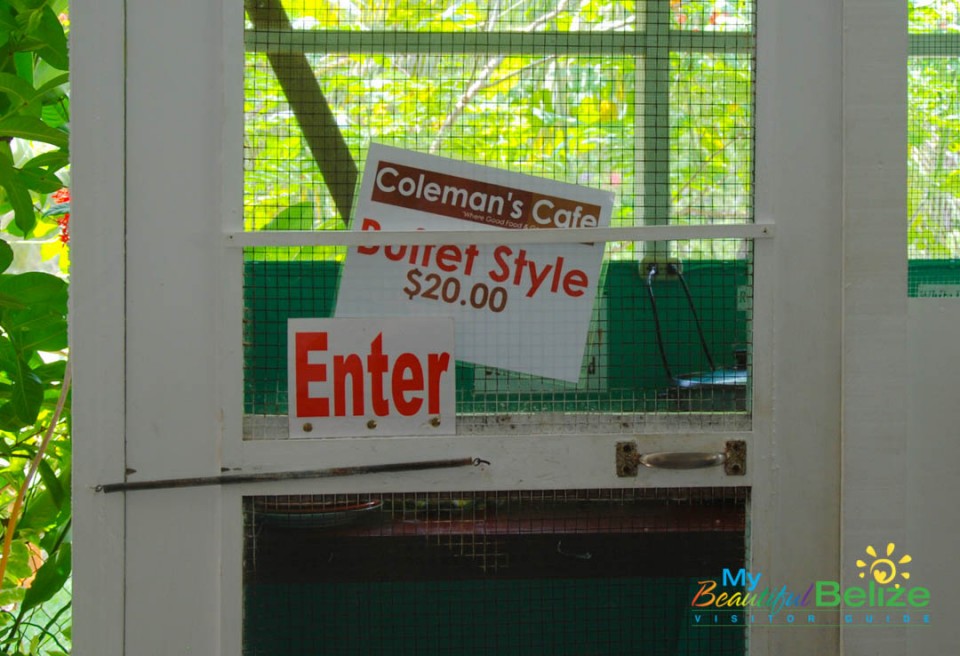 With great reviews from locals and visitors alike, Coleman's is sort of an institution for those who find themselves in southern Belize. I myself was truly impressed, not only by the food, but by, the hospitality and warm smiles from owner, Perlene Coleman.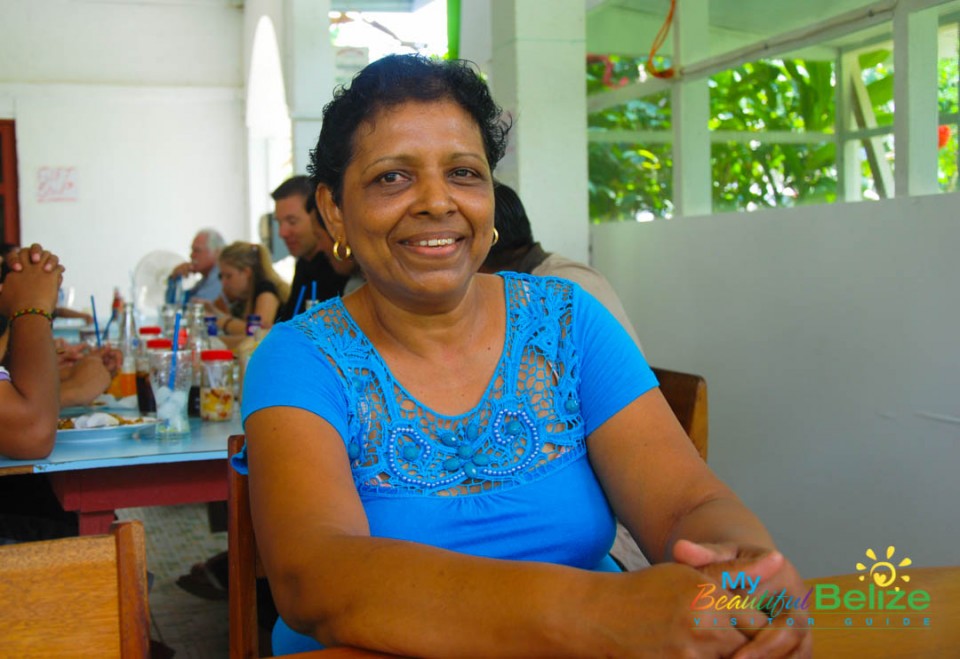 Of course the food is excellent in its own right – a self-service buffet with Belizean classics like rice & beans, coconut rice, fried plantain, salads and four different proteins. Until my visit to Coleman's I had never tasted cohune cabbage. It was delicious (and that's because I'm not big on vegetables)! You can pile your plate up high, and even go for seconds. And let's not forget dessert! Perlene will not let you leave without having some of her creamy, delicious homemade ice cream.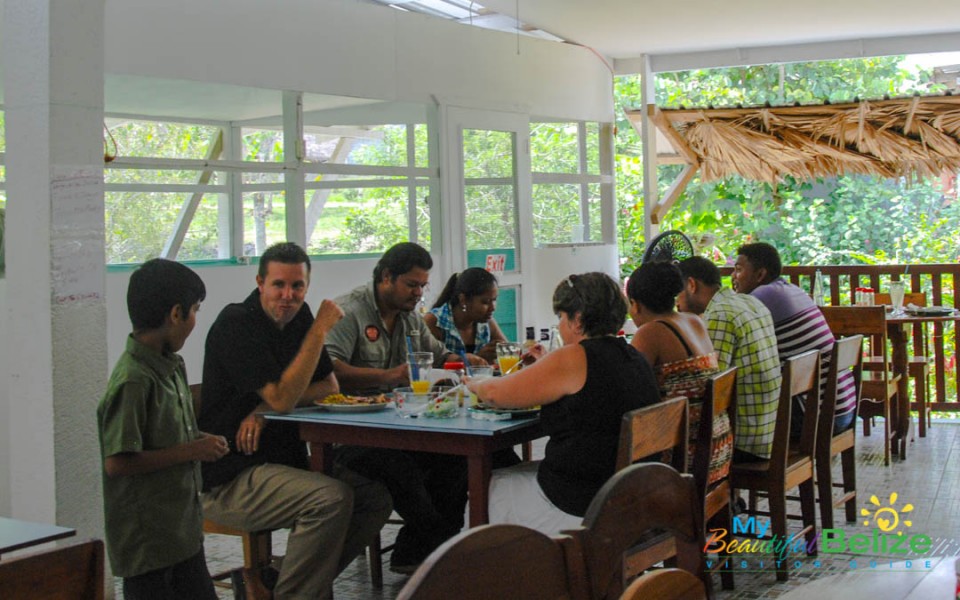 If you ever find yourself in the area, don't hesitate to drop on by. Not only will you enjoy good food, but you will experience genuine Belizean hospitality.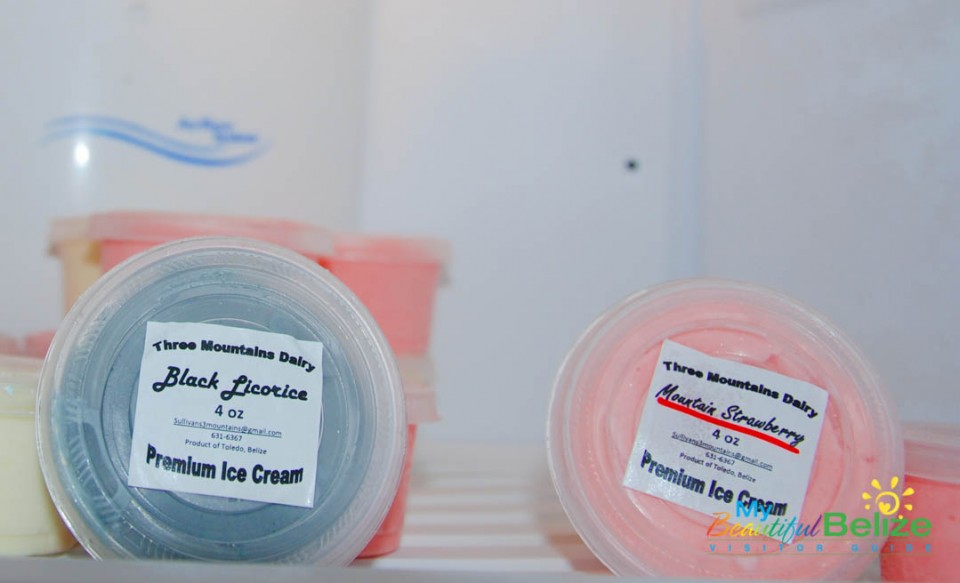 Coleman's Café is open daily from 10:30AM to 4:30PM for lunch, and 6PM to 9PM for dinner. Contact them at [email protected] or 630-4069.