For its 30th Wine Event, Wine De Vine and Casa Picasso teamed up for a night of delicious food and top-ranked wines. From the moment the menu and wine list landed in our inbox, it was time to make a plan. Based on my previous experiences at wine dinners, there was possibility of some wine-induced shenanigans. Tamara and I know a little bit about wine, rum, beer, cocktail-induced shenanigans, and so, we were ready for some good FUN!!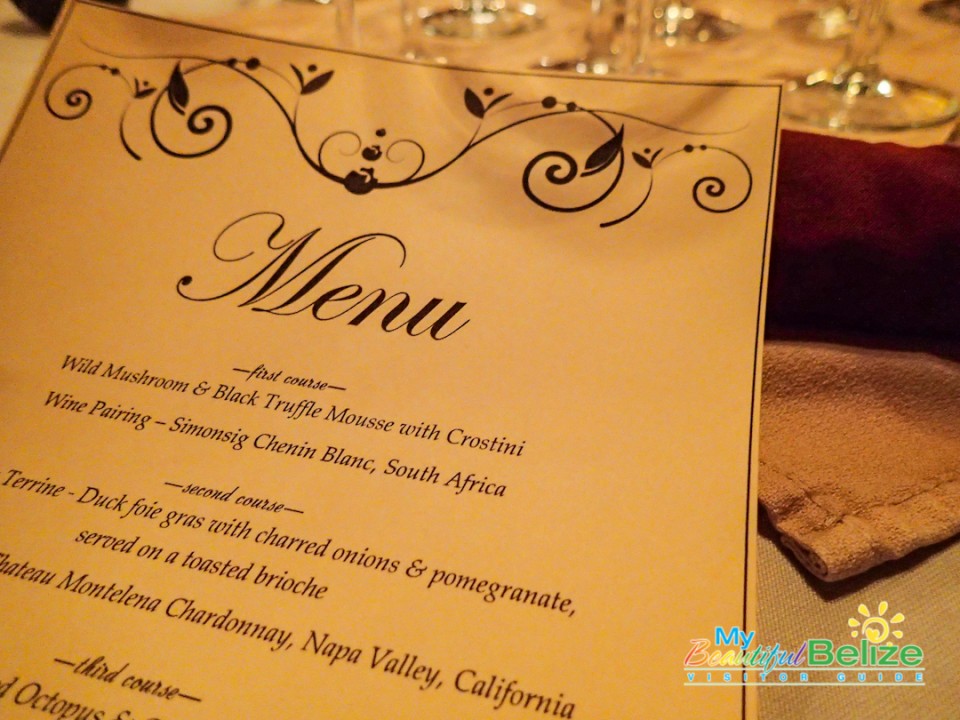 Those familiar with Casa Picasso know that food would be exquisite. Those who have had the pleasure of meeting Flor from Wine de Vine know that her taste in wines is extensive and always exciting! Combine the two, and well, dinner was guaranteed to be fabulous!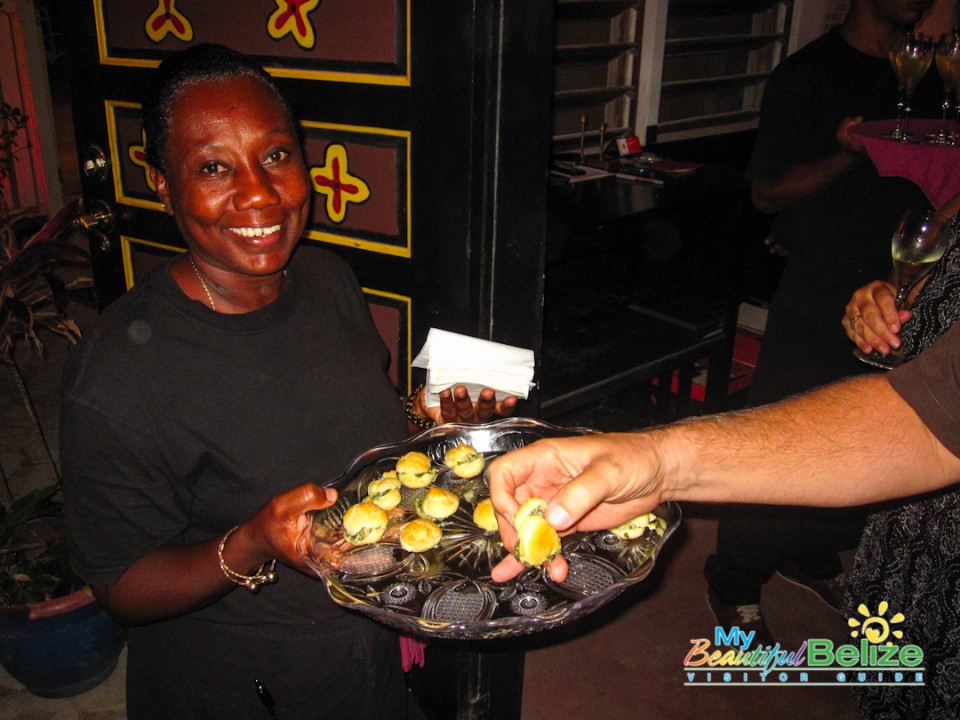 After a social hour, wherein bubbly was consumed and delectable bites of profiteroles with camembert and shrimp salad on wontons were passed around, we were all directed to the seating area where rows and rows of wineglasses extended as far as the eye could see. Oh my…gulp…or should we say…slurp!
The menu listed items like black truffle mousse, foie gras, octopus, sea bass, beef and Kakaw chocolate. Wow, were we in for some excellent dining! Flor was excited to share her wine picks with the crowd, detailing bits of her adventures tasting in Argentina, even throwing a little history in the mix. (Just don't ask us about it…because, well, there was lots of wine…ALL of which were 90+ points rated!)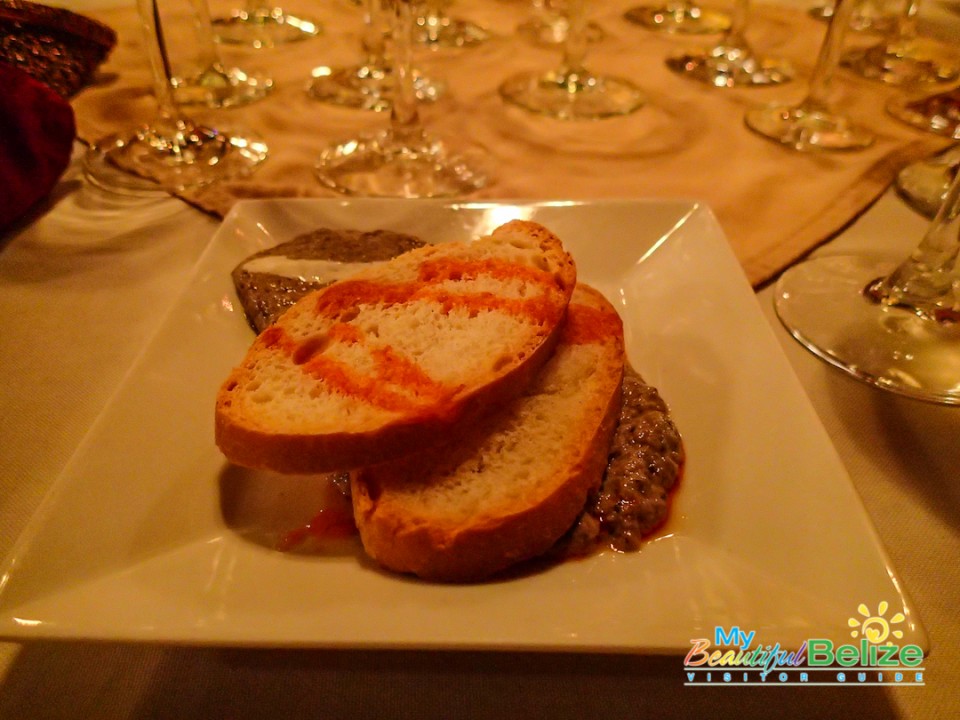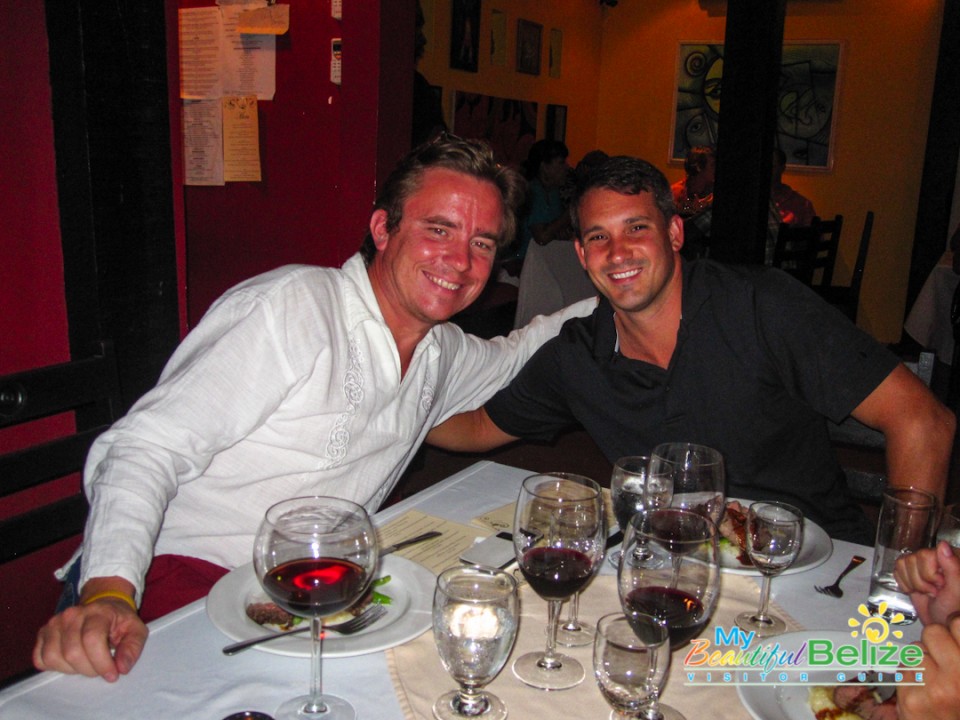 One thing I do love about these dinners is that you never know who you will be seated with or how the conversation may go! Our tablemates were fun and relaxed, and after the first course of wild mushroom and black truffle mousse, paired with a South African Chenin Blanc, we were practically besties. But that title was officially reserved to our fabulous waitress Jackie, who took VERY good care of us, not letting our glasses go dry once!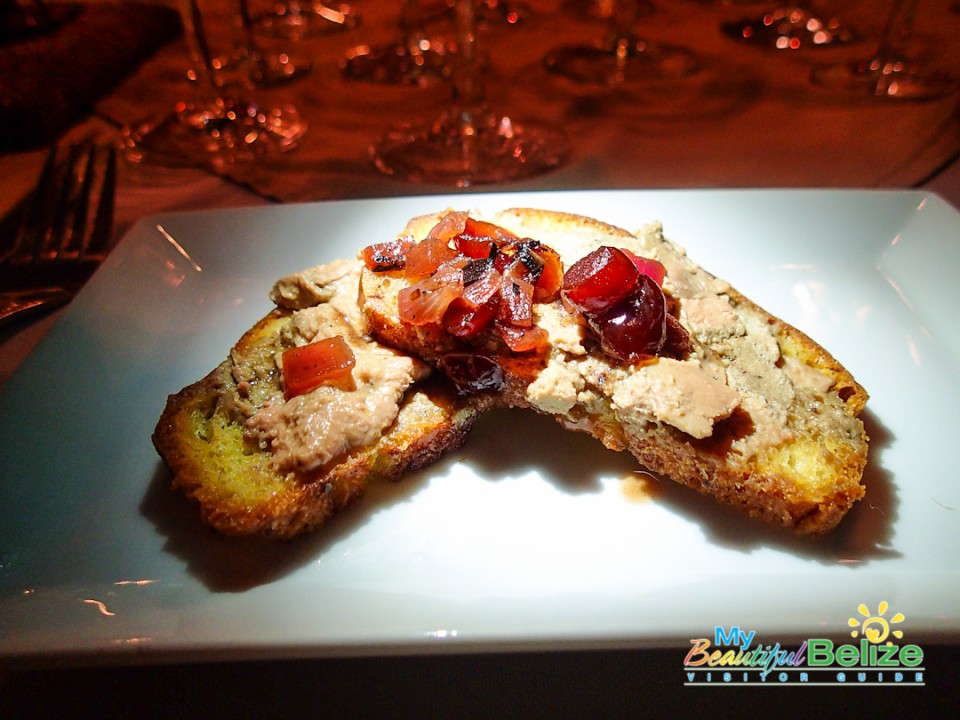 I've never had Foie Gras in my life, but luckily one of our dining companions was an authentic Frenchman who taught me the proper way to pronounce it, followed by his approval of the dish itself! And the wine that accompanied it, a Napa Valley Chardonnay, deeelicious!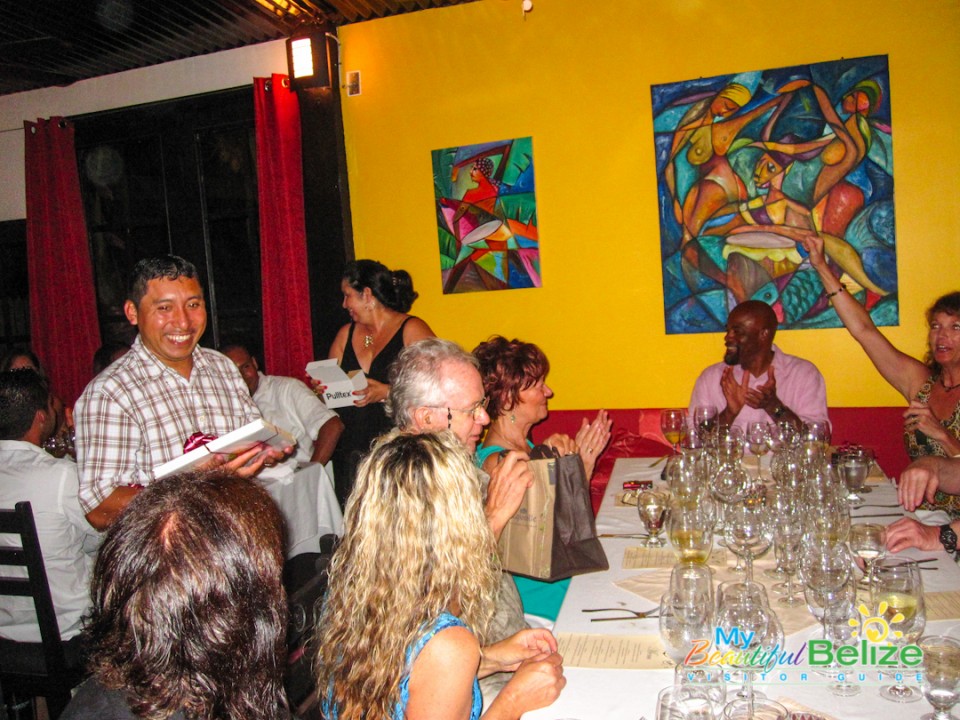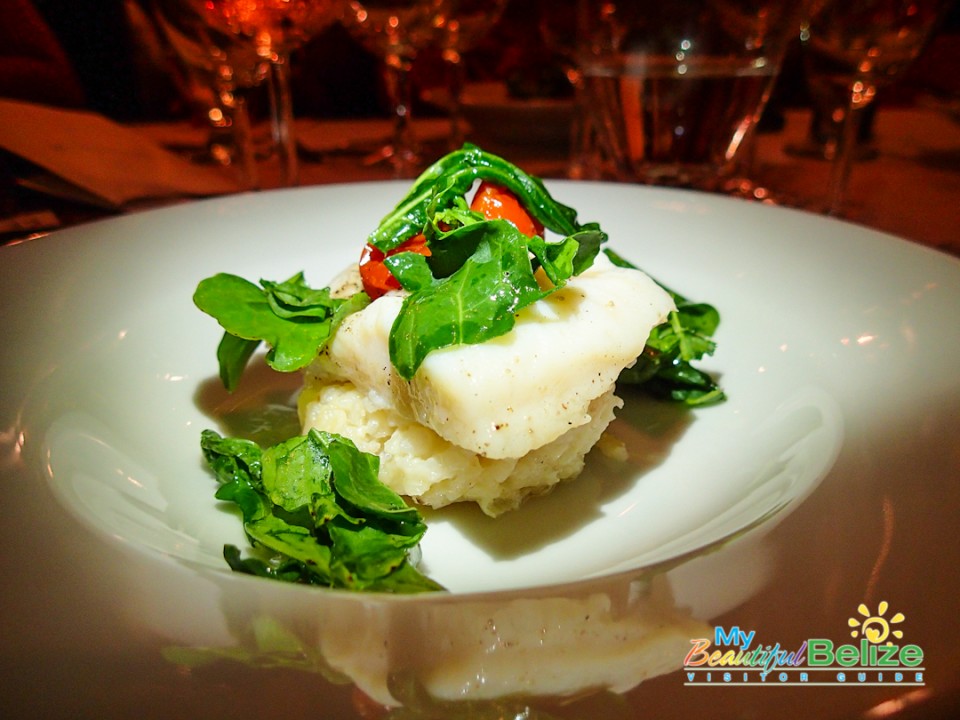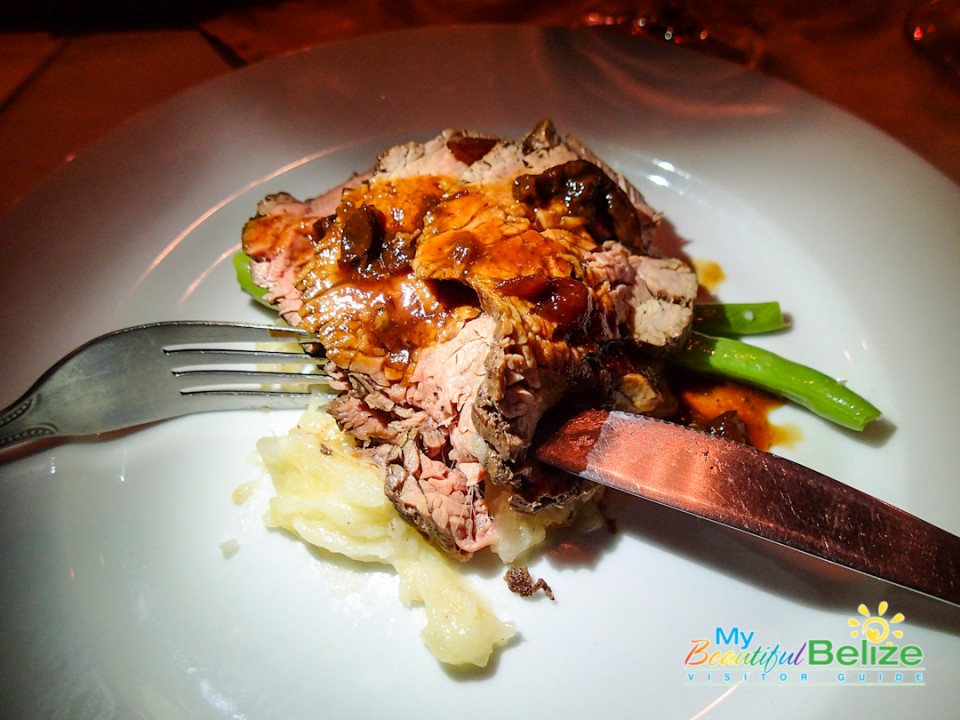 Course after course followed, interspersed with fun giveaways and a little information on the accompanying wines. All around us was the sound of laughter and conversation, glasses clinking, and a general air of camaraderie.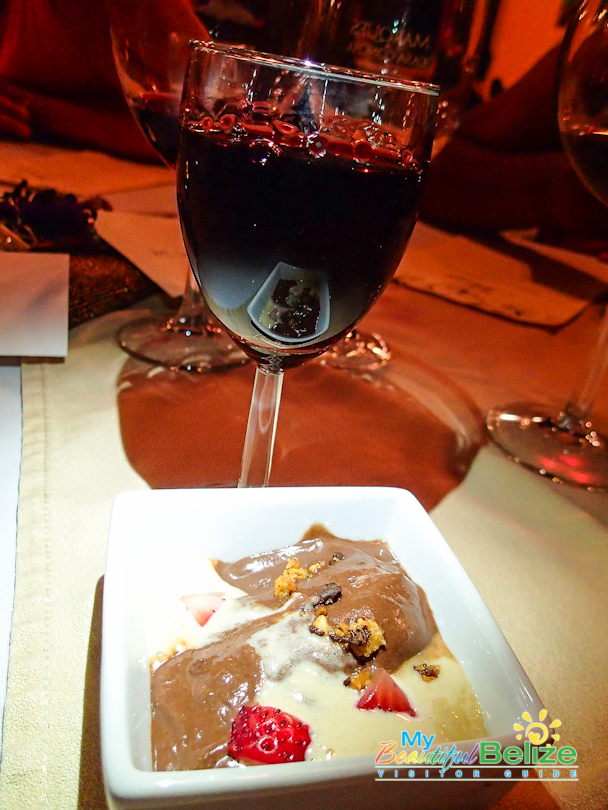 Flor and her staff, Jackie and Adam, Chef Jeff and his amazing kitchen warriors managed to pull off yet another successful wine event. Attendees were happy when they arrived, and ecstatic when they left! We'd say that's a sign of a good time!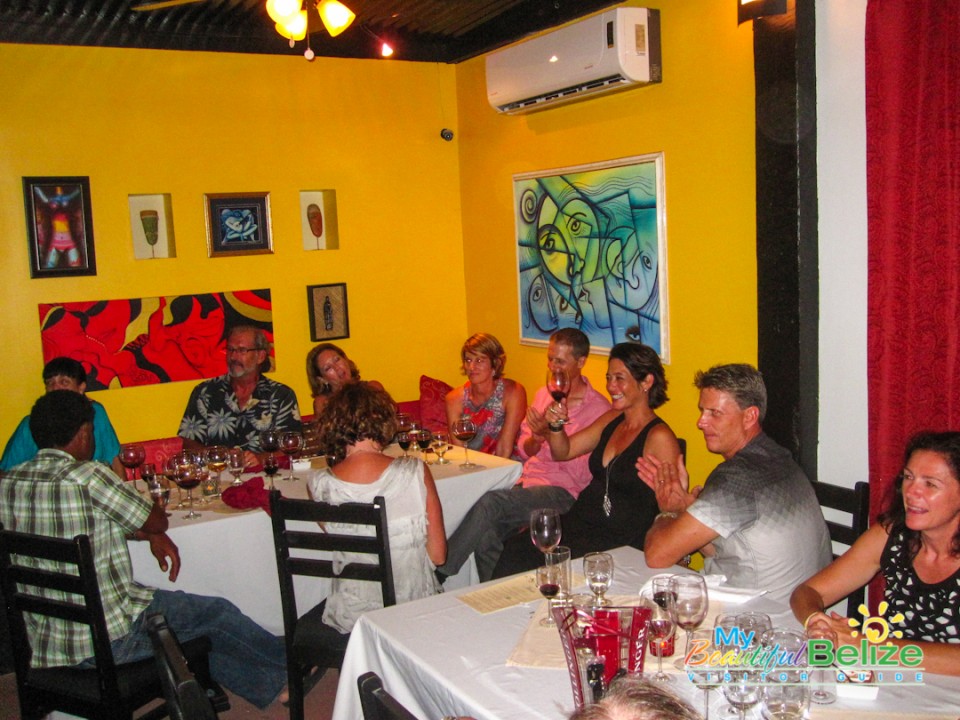 Keep your eye out on the next Wine de Vine dinner event – they sell out fast. Check out Wine De Vine via their shop on Coconut Drive, or online at their Facebook page (facebook.com/winedevine), or call them at 226-3430. Casa Picasso dinner reservations can be had by calling them at 226-4443, or emailing them at [email protected]. They even offer complimentary pick-up/drop-off within Town limits. Follow them on Facebook too: facebook.com/CasaPicassoBelize.