A leisure sunset cruise over the pristine Caribbean waters of Ambergris Caye is always a treat. But when that cruise also involves having dinner at the picturesque Hol Chan Marine Reserve- well, we're talking 'next level'! Onboard Island Dream Tours' YOLO (You Only Live Once) you are whisked away for some wining and dining at sea.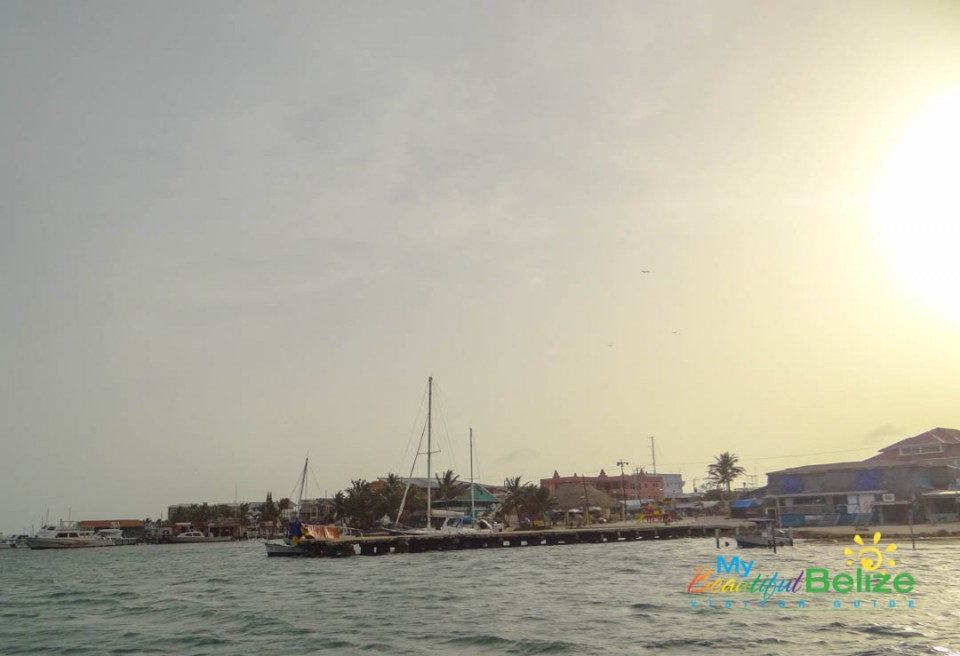 The YOLO is one unique catamaran, custom-built right here in San Pedro Town by the professional builders at Captain Sharks Boat Yard. With a great sound system, every trip on this vessel is sure to be rocking! Its powerful engines ensure a smooth relaxing ride and the tropical breeze just seems to blow all your troubles away.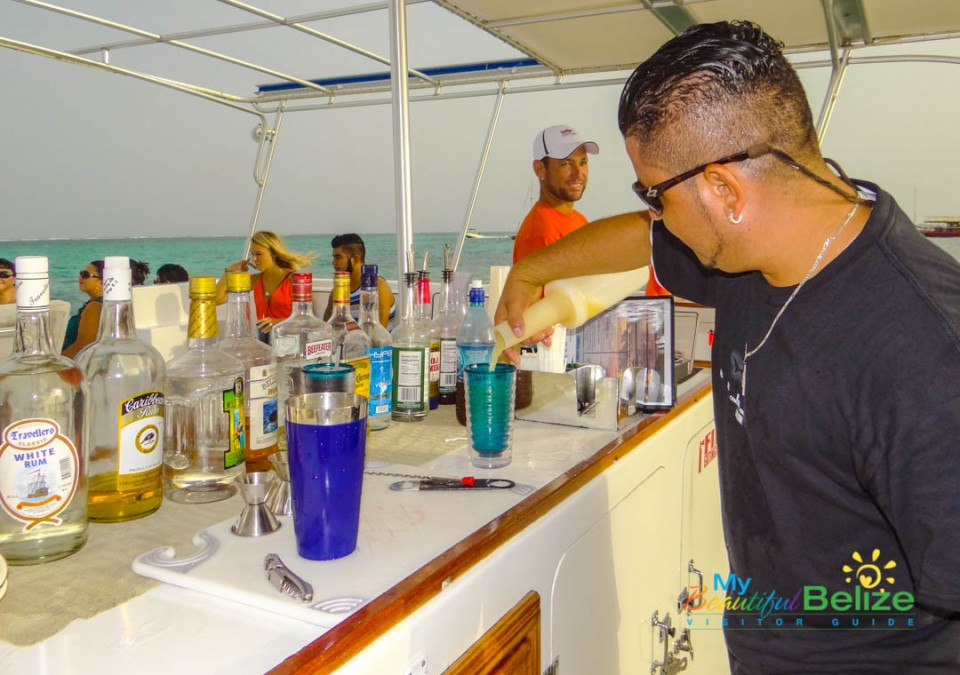 But enough about the boat and more about the cruise itself! For the dinner cruise, the YOLO depart Fido's Courtyard Dock at around 5PM. While onboard you are well taken care of. Freshly prepared cocktails keep the thirst away: the menu includes a wide variety of mixed drinks, Belikin Beer, and even a wine selection. Can't make up your mind? No problem at all, the bartender is more than happy to prepare you a custom drink. You even get to name it!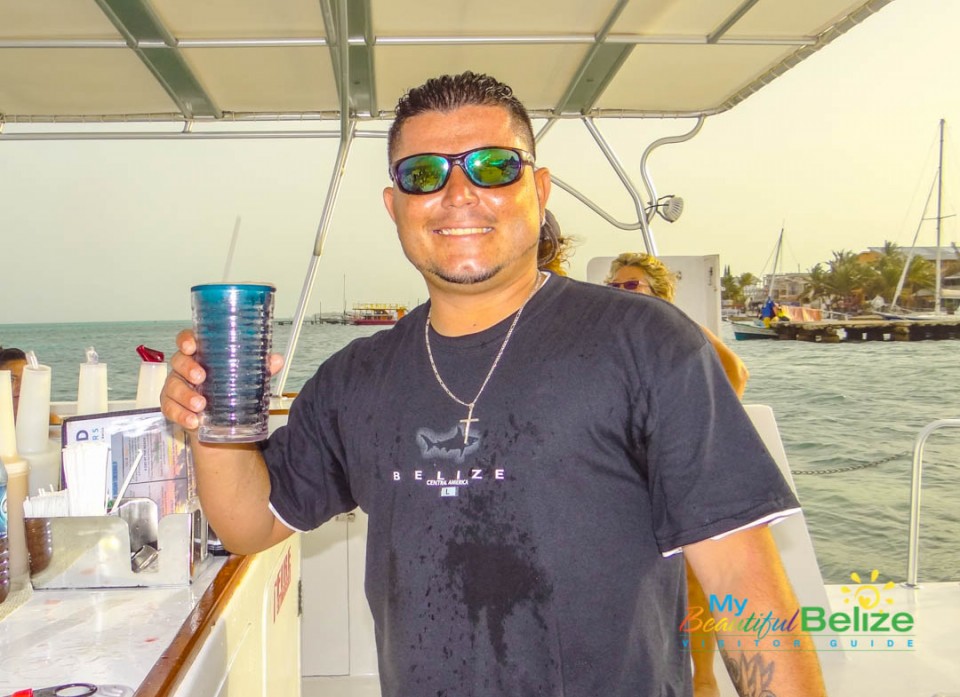 At Hol Chan, the Yolo powers down its engines and the dinnerware is set. A gourmet buffet of delectable eats is set up. No cold food here, the YOLO has built in war coolers to ensure your meal is served at the perfect temperature! From pasta, sauteed veggies, meatballs, stuffed chicken rolls and garlic bread, the food will please even the pickiest of eaters. As we dine and drink, the sunset on the west is the cherry on top of this wondrous experience.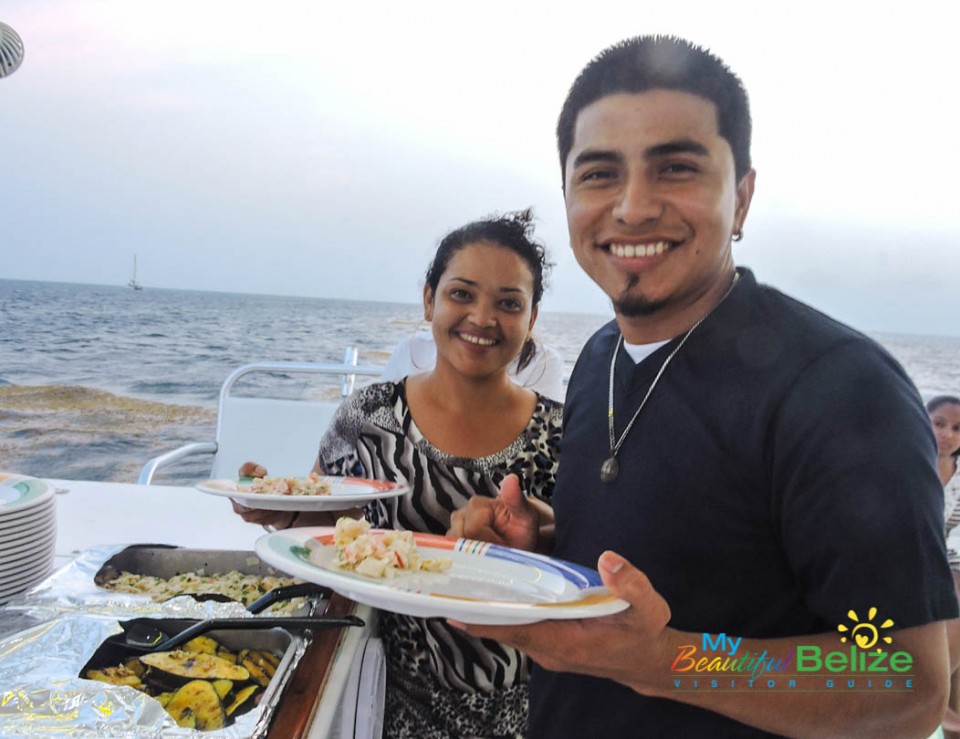 As the moon starts rising in the east, the YOLO lights up like a Christmas tree. We make our way back to town, watching Ambergris Caye come alive for the night. It was definitely a fun and wonderful experience! The staff is so friendly, professional and attentive. Such a cruise on the YOLO is perfect for a group of friends or family to enjoy a different, unique setting.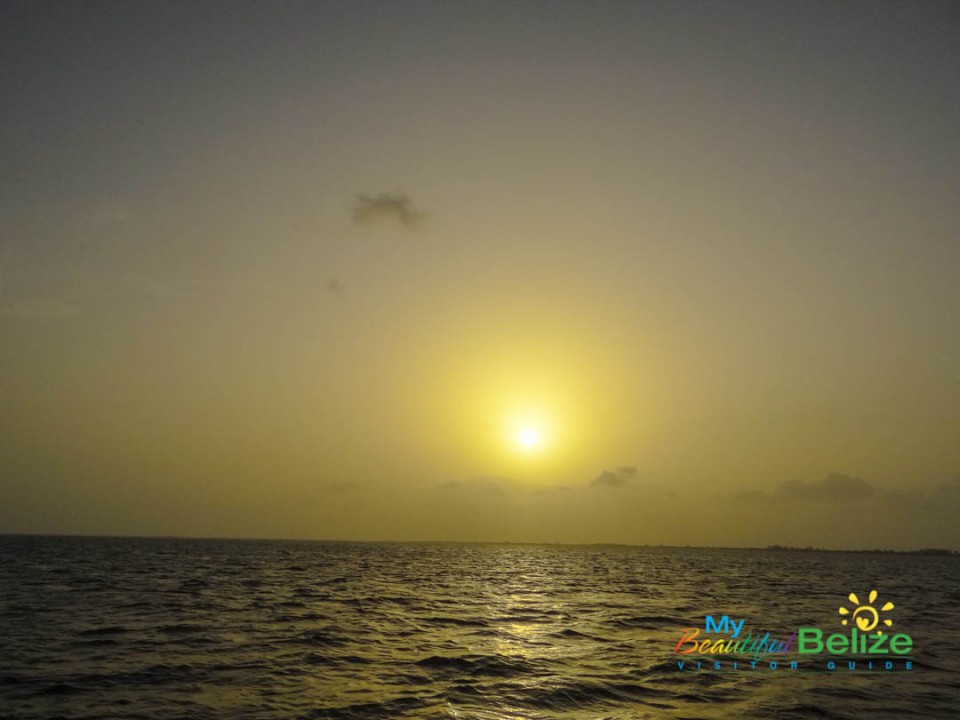 The YOLO is also available for private day charters, Island Dream Tours can custom design a trip to meet your needs. For complete details about the tours offered visit www.islanddreamtours.com, call 615-9656 or email [email protected].