Hidden away on a back street in the Escalante residential neighborhood South of San Pedro Town, discover fine dining in a rustic yet elegant and romantic setting.
Specializing in Latin American and Caribbean Cuisine, you dine romantically by candlelight, in the sultry tropical air under an exotic hardwood roof set off by bamboo, mahogany, and cabbage-bark wood.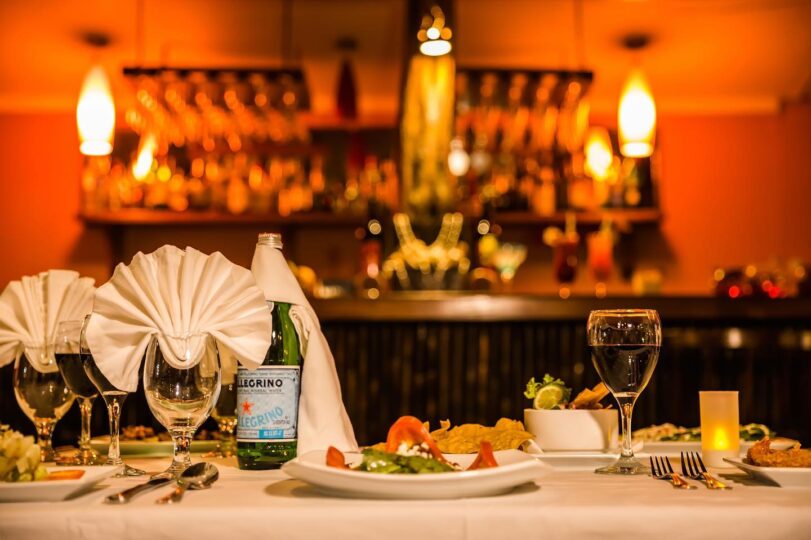 To add to The Hidden Treasure experience, we offer free shuttle service to customers from resorts and condos that are located in and South of San Pedro Town. If you are staying North of Ambergris Caye, no need to worry! Just give us a call and we will arrange to pick you up in town at the water ferry terminal.
The Hidden Treasure Restaurant is a full service restaurant serving dinner only, from 5:00pm – 9:00pm Wednesday through Monday (Closed on Tuesdays). The location is approximately 1.5 miles South of San Pedro Town. Join us on Thursdays as we feature renowned Belizean musicians, as they entertain us with their renditions of Caribbean, Latin and American music