National Agriculture and Trade Show 2017
The National Agriculture and Trade Show (NATS) Committee reminds the public that this year's event is scheduled for the 28th, 29th, and 30th of April, 2017, under the theme "Let's Get Growing".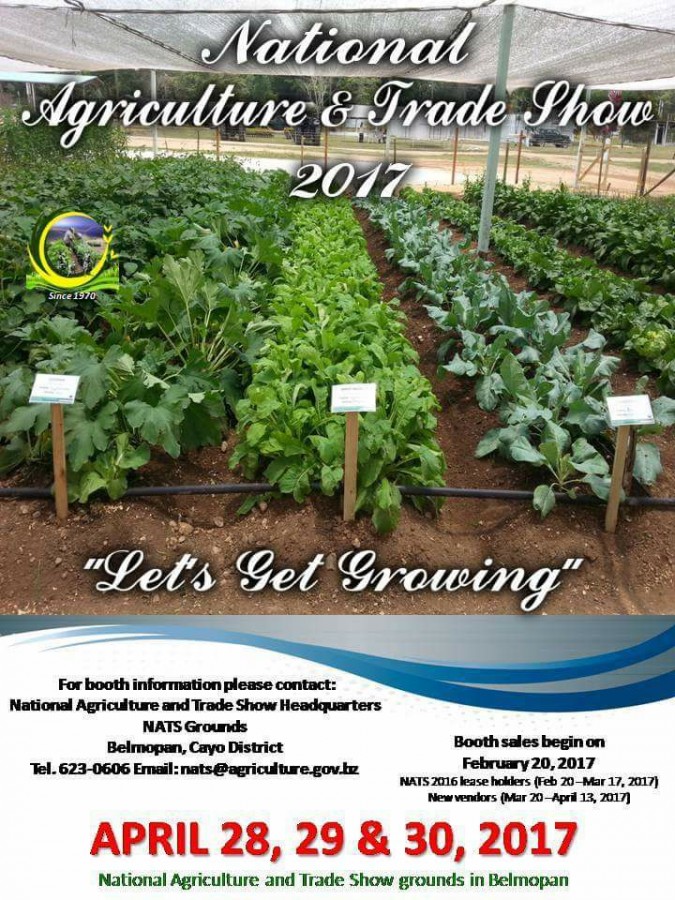 The National Agriculture & Trade Show Grounds is the venue for Belize's premier annual agriculture & trade exposition usually held at the end of April. The grounds include general display areas, a rodeo, stables, and a main stage area for entertainment. The venue is avaliable for rental for other events.