Miss Estereo Amor Belize
August 19, 2017 @ 7:00 pm

-

11:30 pm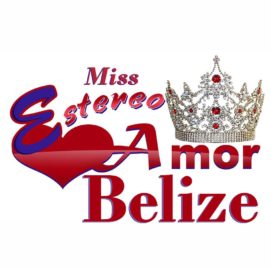 The Miss Estereo Amor Belize Pageant Committee welcomes all young women between 18 -25 years of age from all Districts of Belize to compete in our upcoming pageant to be held on Saturday, August 19, 2017.
The Objective of the Miss Estereo Amor Pageant is to encourage our young women to increase awareness about the preservation of our Mestizo/Hispanic/Latino History in Belize.
The Miss Estereo Amor Pageant is being held to select a young woman that will best represent the culture, the values, the traditions, the language and the beauty of the Mestizo/Hispanic/Latino community. These include, but are not limited to beauty, ettiquette, professional presentation, eloquence, attitude, confidence, personality and knowledge of a wide variety of topics relevant to the Mestizo/Hispanic/Latino community and Belize.
Our expectation is that the young woman who competes and earns the title of Miss Estereo Amor Belize Queen be a responsible individual who advocates and desires to contribute for the greater good of the Mestizo/Hispanic/Latinocommunity by educating others through volunteerism and personal contribution to the community .
Thank you for your consideration of our endeavors.
We look forward to seeing you there!
Event Navigation