When in Belize and the clock strikes 6PM, guess what? It's tea time!
And no, we're not talking about a hot cup of Joe or chamomile tea. In Belize 'tea time" often refers to the breakfast meal or the evening's final meal.
As you walk along the village roads or town streets you're bound to be graced with the delicious aroma of tortillas baking on the comal, fluffy fry jacks puffing over in a hot pot of oil, or Johnny Cakes being baked. Sniff a little more, and you'll catch the smell of fresh fried beans, perfectly seasoned fried fish, or that yummy stewed chicken or stewed beef from the afternoon's lunch.
At the table you will likely be served a plate of hot fried jacks, or maybe flour tortillas, with stewed chicken or eggs and cheese-oh and let's not forget those freshly baked Johnny cakes with fried beans and eggs…To wash it down, a hot cup of coffee, black tea, or Milo with your Belizean "tea", if you please.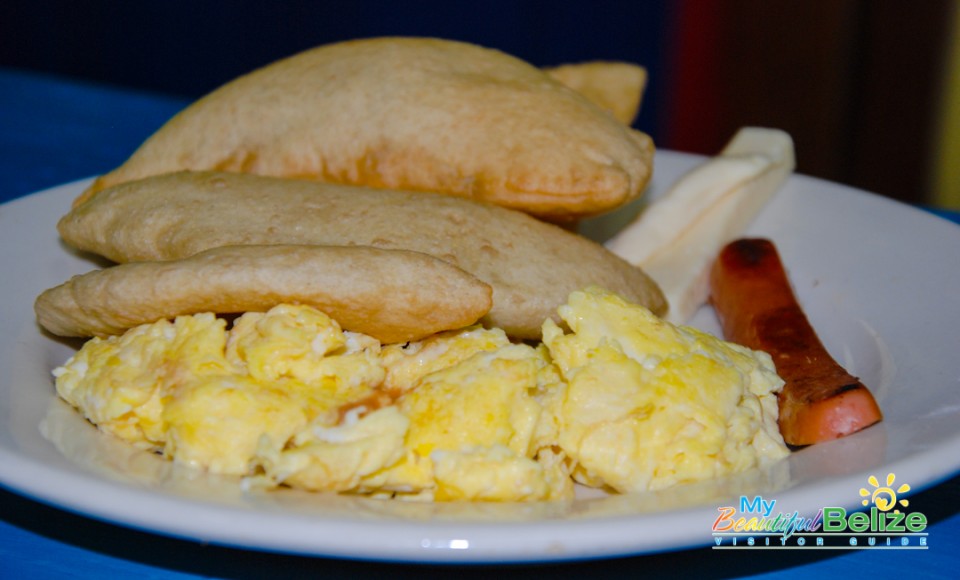 My favorite tea time meal? It's so hard to choose when they're all so good, but this gial love ih fry jack! Yup, serve me up a plate of those fluffy jacks with some fried beans, cheese , eggs, and even toss in a couple slices of avocado when in season and I can easily call it heaven.
The next time you're in Belize, be sure not to miss tea! Order up some jacks, or tortillas and don't be afraid to mix things up with your favorite sides. Trust me, it's all unBelizeably good!