Let us help you count the ways to spend your days on Ambergris Caye! From underwater adventure swimming with turtles to late night dancing under the stars to sailing the crystal blue Caribbean Sea to spotting the glowing eyes of crocodiles in the night, you will be hard pressed to be bored on La Isla. Of course lazy days on the beach are in order too, perhaps on a Sunday while enjoying live music and a friendly game of horseshoes? Whatever your idea of fun (or relaxation) may be, rest assured we have you covered!
ACES "Crocodile Scientific Investigators" CSI Adventure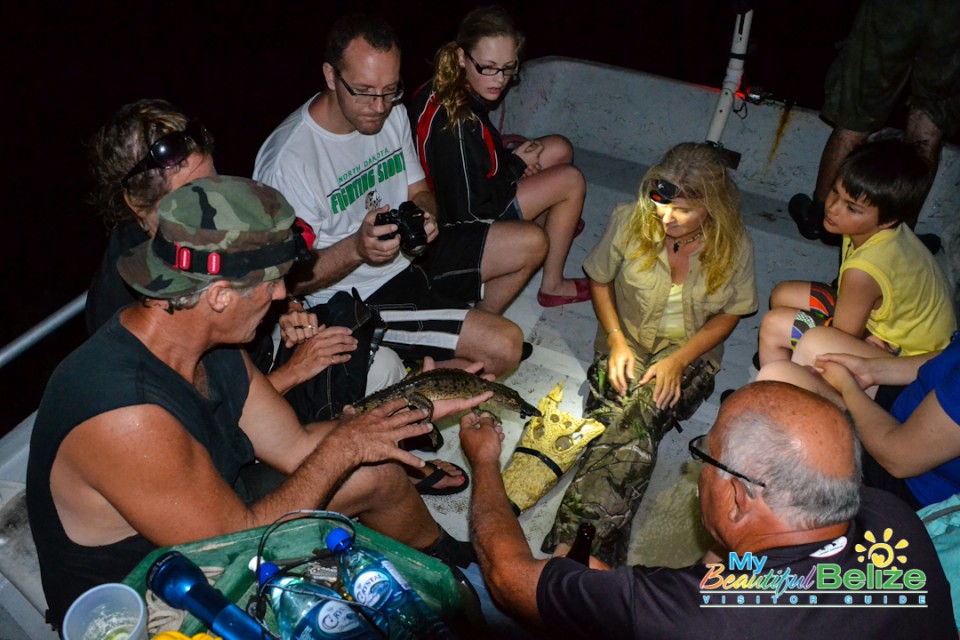 Looking for a once-in-a-life time experience? Do you enjoy educational, hands-on experiences? Do critters with big teeth scare and thrill you? Ranked as the #1TripAdvisor activity on Ambergris Caye, the American Crocodile Education Sanctuary/ACES team of experts are a non-profit organization permitted by the Belize Forest Department to conduct ongoing research and management of this magnificent, modern-day dinosaur. Join the team as they night "eye-shine" the mangrove lagoons for American crocodiles aboard the Swamp Thing. Learn all about these protected apex predators, the delicate mangrove and marine habitats of Ambergris Caye and other native wildlife in the area. Excitement adds to the experience when witnessing nail-biting efforts to catch, tag and release wild crocs. Croc rescues and releases often coincide with the evening. A great family adventure for kids and adults alike. Visit their website at http://www.americancrocodilesanctuary.org/crocodile-expeditions or call 631-6366.