If there's one thing Belizeans know how to do, it's partying- and there is no better party than the Carnival Road March! I'm talking colorful costumes, pounds of glitter, blaring soca music and lots of booze.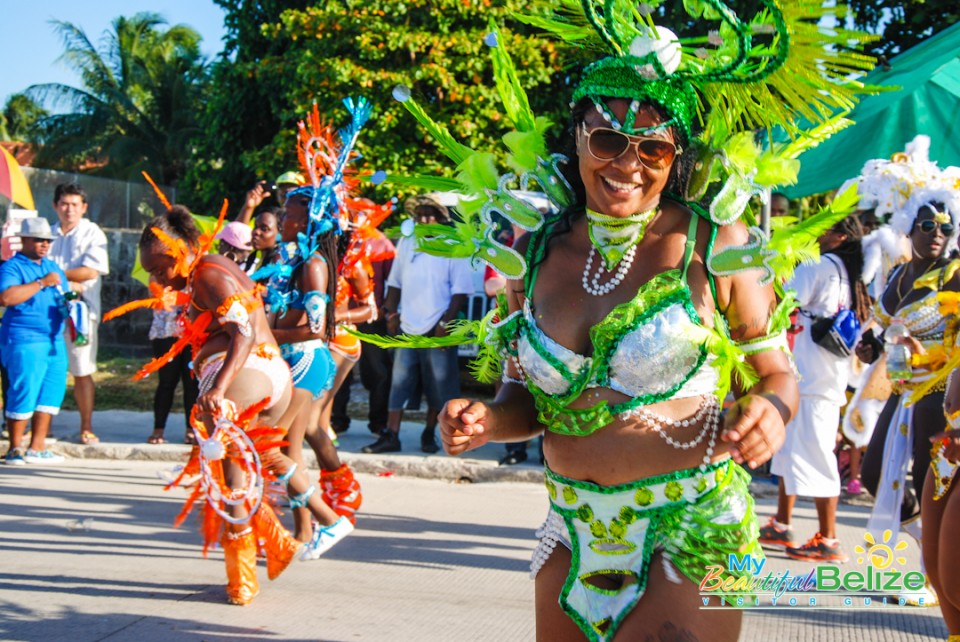 Since its inception in 1975, the Carnival Road March has only being getting bigger and better, and is now a highly anticipated event in the September Celebrations calendar. This annual event has had thousands of Belizean flocking to Belize City on a designated Saturday in September to not only witness, but be part of, the largest show of culture, pride and patriotism.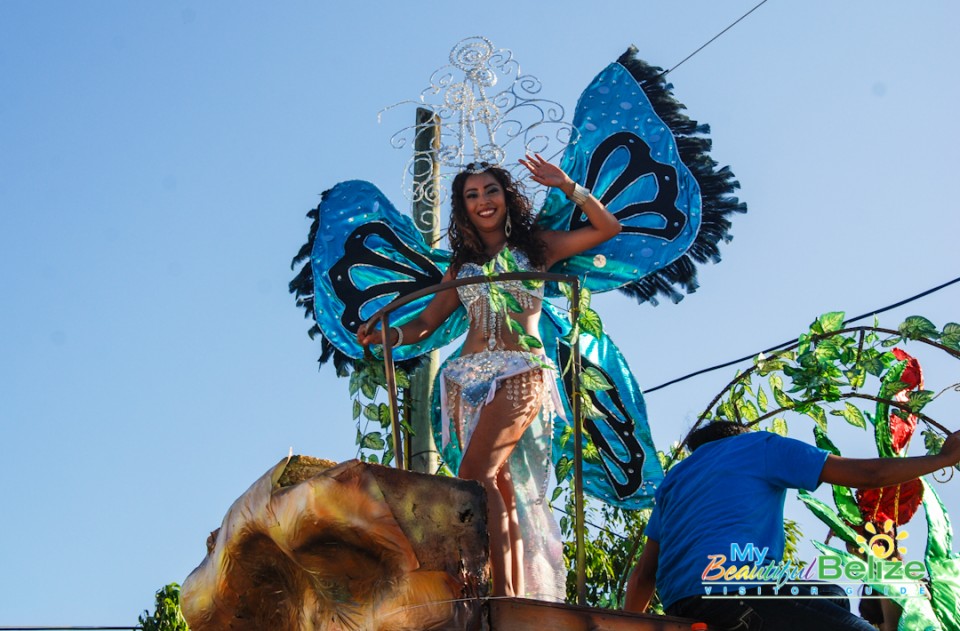 This year's carnival was to me, the biggest one yet. Revelers in elaborately themed costumes dominated the streets of Belize City winding and grinding to some of the top soca hits of all time. By the end of the parade, many of the spectators had already joined in the carnival – those soca beats just make you want to go jump up behind the big truck!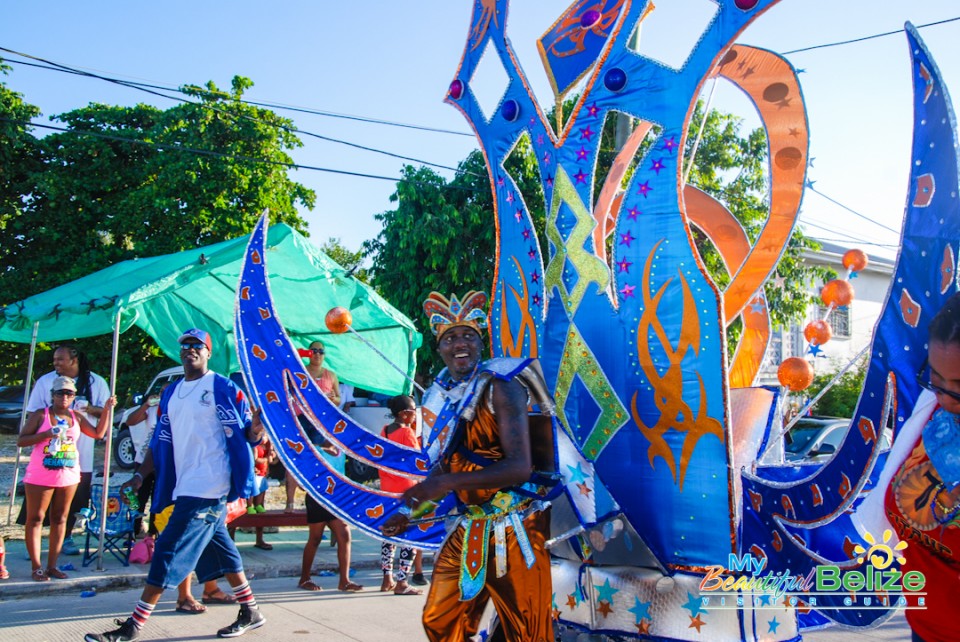 Groups such as Jump Street Posse, Mahogany Masqueraders, Sunshine Masqueraders, Soca Moca Carnival Band, Titans Mas Band, Princess Mother Nature – to name a few – prepare for months leading up to the big event. Carnival has become such an institution in Belize that now, it is more than just about the road march.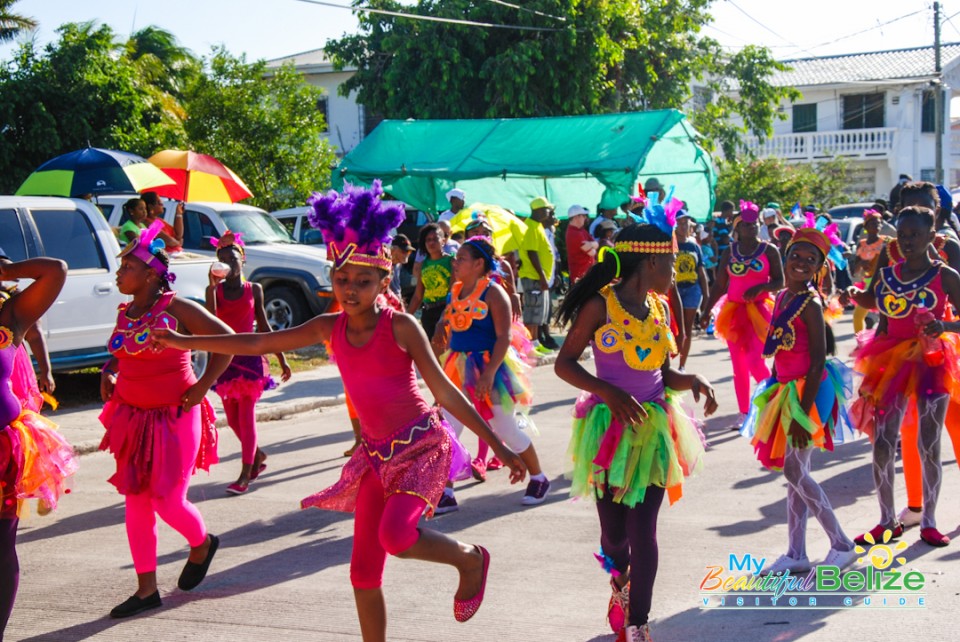 Revelers also look forward to the sub events, such as the King and Queen Competition and pre-carnival J'ouvert. Winners for the King and Queen competition are as follows: Junior Queen- 1st Mahogany Masqueraders, 2nd Jump Street Posse, 3rd Collet Royal; Junior King- 1st Jump Street Posse, 2nd Pickstock Carnival Band, 3rd Sunshine Masqueraders; Senior Queen- 1st Titans Mas Band, 2nd Mother Nature Creation, 3rd Evolution Mas Band; Senior King- 1st Titans Mas Band, 2nd Soca Moca Carnival Band, 3rd Mother Nature Creation.

So what were my observation on Saturday, September 12th Carnival Road March 2015 – AMAZING, sign me up for next year! The family and I were out from early to get just the right spot at Princess Margret Drive. Loaded with snacks and refreshments, we eagerly waited for the parade to come by.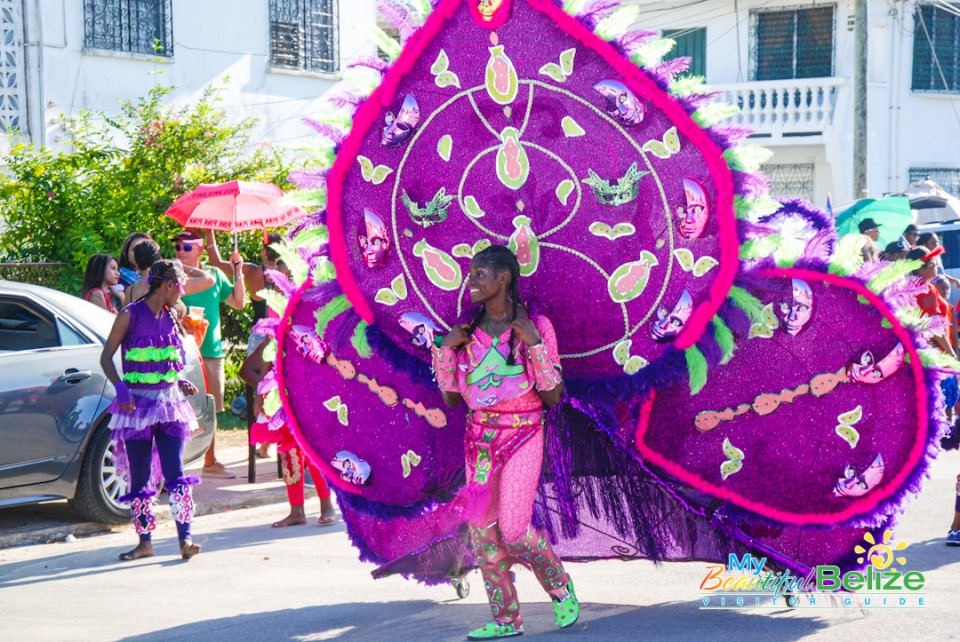 From the distance we could hear the music and excitement started to grow. Leading the parade was the Belize Police Department – those guys did an excellent job at keeping the peace and safety this year and they were even picking up bottles and can off the street. And then it was a sea of color and glitter – all I have to say is, kudos to the designer, the costumes were top notch! Junior revelers led the pack, followed by the seniors.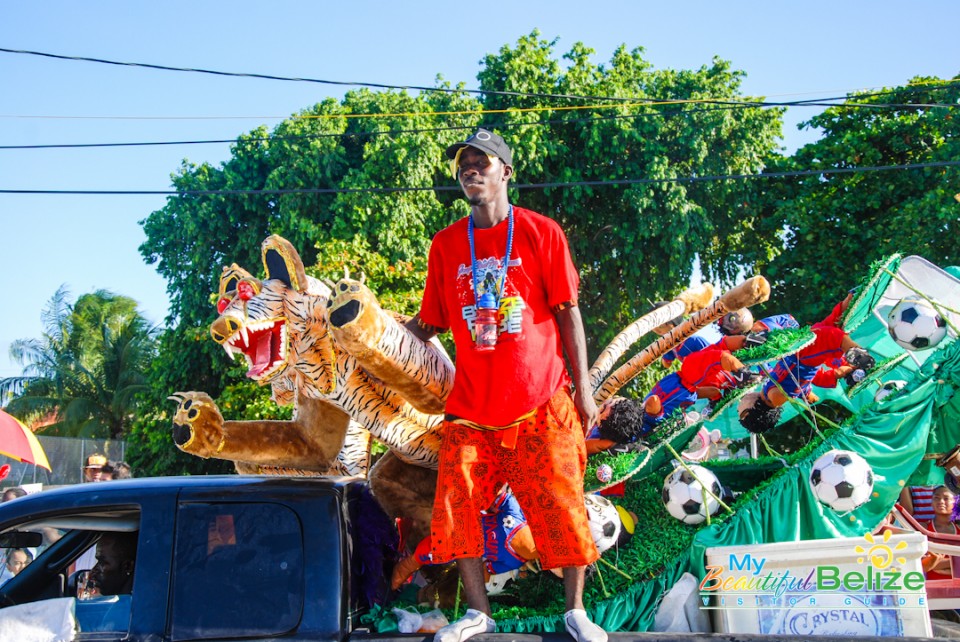 The parade ended at BTL Park where everyone joined in for the last part of the Carnival – the jump up! Oh, did I forget to mention that the carnival Road March is also a competition? Yup the participating teams have a chance to win some big bucks thanks to their creativity and hard work. This year's Carnival winners are: Junior category- 1st Jump Street Posse, 2nd Mahogany Masqueraders, 3rd Sunshine Masqueraders and Senior category- 1st Soca Moca Carnival Band, 2nd Princess Mother Nature, 3rd Titans Mas Band.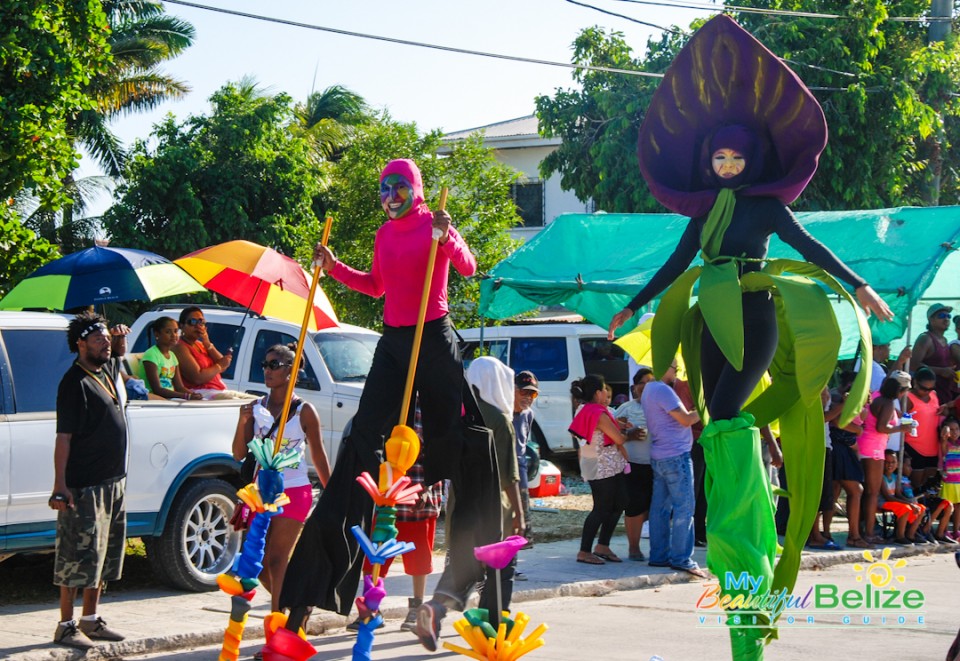 If you missed it this year, make sure to mark your calendar for 2016 as the Carnival Road March is a must-do event in Belize! Because wen we talk Carnival, paaty cyah done!